Luka Doncic and the #5 Dallas Mavericks ransacked Hollywood, gave everyone a fantastic show, and stole two road wins against the #4 Los Angeles Clippers. The dazed and confused Clippers trail the Mavs 0-2 with the series continuing with Game 3 in Dallas.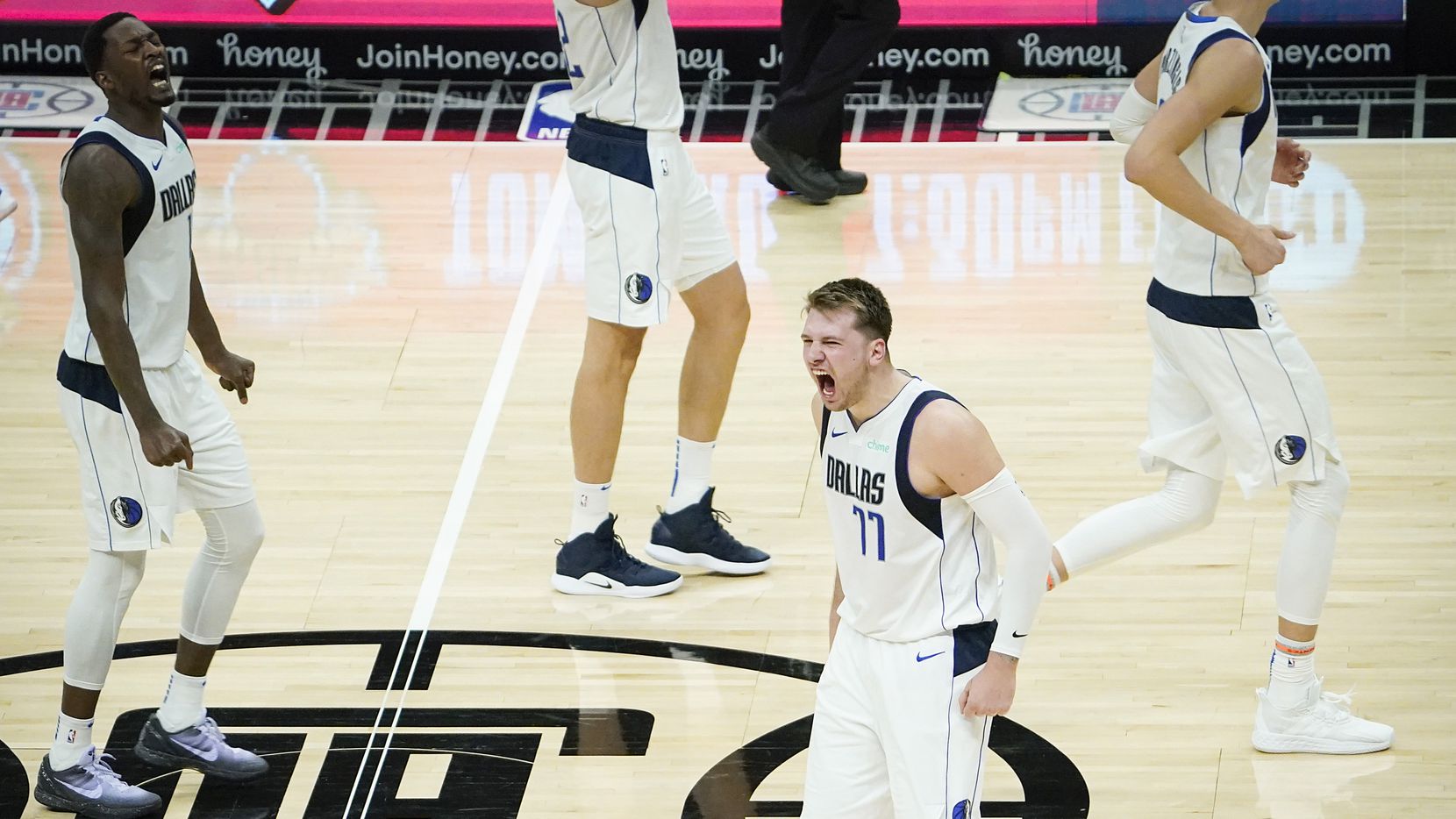 The series shifts from Southern California to Texas, where the Mavs host the Clippers for the next two games. If the Clippers fail to win Game 3 on Friday evening, there's a chance they'll get swept in Dallas by the Mavs before the holiday weekend is over.
GAME 3: #4 LA Clippers (0-2) at #5 Dallas Mavericks (2-0)

Tip-off: 6:30pm PT
Location: American Airlines Center, Dallas, TX
Point Spread: LAC -3
Total: 220 o/u
Money Line: DAL +135 / LAC -150
Series Line: LAC +225 / DAL -286
---
The Mavs were underdogs in Game 1 and Game 2, but won both games outright to beat the spread. Oddsmakers overestimated the Clippers in the first week of the postseason. Are the Clippers slow starters, or are they in bigger trouble than we think?
Betting  the Clippers vs Mavericks
The Clippers might not have bench player Serge Ibaka due to back spasms. Ibaka will be a game-time decision.
The Mavs are +3 home dogs against the Clippers in Game 3, but the line opened at +1.5. All of the early and late money has been backing the Clippers.
The over is a popular bet in this one as well with the total moving up to 220 o/u.
With a 2-0 lead, the Mavs are -286 odds favorites to win the series and advance to the Western Conference semifinals according to a recent update by DraftKings.
The Clippers are +225 dogs to pull off a comeback down 0-2 even though the deck is stacked against them. Less than 4% of all teams that are tailing 0-2 launch a successful comeback to win a seven-game series.
LA Clippers: Who will guard Luka?
Aside from Kawhi Leonard (35.5 ppg) and Paul George (25.5 ppg), the Clippers have been scant on scoring. Nicolas Batum is the only other Clipper averaging double-digits and he barely qualifies with 10 ppg.
Leonard unleashed a 41-point effort in a losing cause in Game 2, while George added 28. The other three starters mustered up just 14 points.
The Clippers traded Lou Williams to the Atlanta Hawks in exchange for Rajon Rondo shortly before the trade deadline. However, the Clippers are still waiting for "Playoff Rondo" to make an appearance. Rondo averaged only 7.5 ppg off the bench.
Clippers were the best 3-point shooting team in the NBA this season at 41.1%, but the Mavs outgunned them 35-24. The Clips shot 32.8% from 3-point land during the first two games, including 29 missed treys in Game 1 and 20 more misfires in Game 2. George struggled from 3-point range this series. He's been ice cold ice cold with a 2-for-15 clip.
On the defensive end, head coach Ty Lue tried to switch up defensive assignments on Doncic after he lit them up with a 31-point triple-double in Game 1.
"We got to get stops," said Leonard. "We have to get stops."
Leonard took a crack at Doncic, which didn't work because Doncic scored 39 points in Game 2 or eight more than his Game 1 total.
"Luka made some tough shots, but that's what he does," Lue told the LA Times. "We had some game plan mistakes again tonight and then we double-teamed Luka or you blitz Luka, it leaves other guys wide open."
"The mistakes we're making, they've just been crucial," added George.
Dallas Mavs: Superstar Luka and hot gunslingers
The elite players kick up their game an extra notch in the postseason. In only his third season in the NBA, Doncic already unlocked an entire different level of awesomeness in the playoffs. In only eight postseason games — and all eight against the Clippers — Doncic averages 32 ppg, 9.5 rebounds, and 8.8 assists per game. He also notched three triple-doubles including one in Game 1 with 31 points, 11 assists, and 10 rebounds.
"The mentality was, go out there, play aggressive, have fun," said Doncic.
Doncic is not just a one-man show against the Clippers. He's getting tremendous support from Tim Hardaway Jr., who's averaging 24.5 ppg and shooting an astounding 64.7% from 3-point range. Kristaps Porzingis averaged 17 ppg in both wins with additional clutch perimeter shooting at 44%.
As a team, the Mavs hit exactly 50% of their 3-pointers in the first two games with 35 treys. The Mavs beat the Clippers at their own game.
"To this point, we've been very focused and very determined," said head coach Rick Carlisle. "We've just got to make sure that continues. The challenge is always, when you win a game or two games in a playoff series, how do you measure up against the human nature curve where a lot of teams will have letdowns?"
At least the Doncic and the Mavs play the next two games at home in Dallas, where they were 21-15 at the American Airlines Center this season.
Check out OG's coverage of the 2021 NBA playoffs.