The #4 LA Clippers knocked out Luka Doncic and the #5 Dallas Mavericks in the first round of last year's Western Conference playoffs, and the two teams meet again this year for a postseason rematch. The Clippers are -400 favorites to defeat the Mavericks in the opening series, and to pick off the Mavs in the opening round in consecutive years.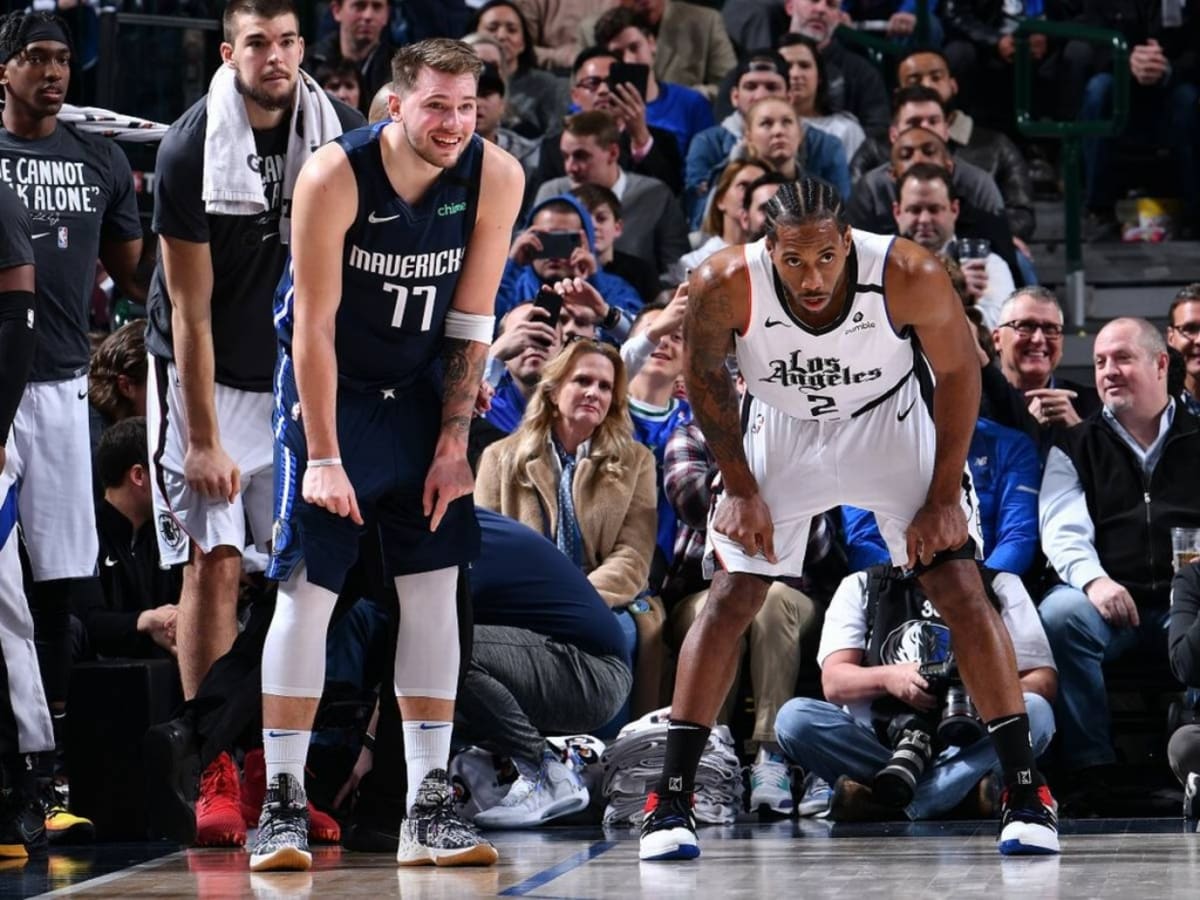 During last year's postseason series, the Clippers beat down the Mavericks in six games despite an auspicious playoff debut by Doncic. According to a prop bet at DraftKings, the Clippers are +225 odds to defeat the Mavs in five games in the 2021 NBA playoffs. If you want to back the Mavs to beat the Clippers in seven games, that prop bet pays out +900 odds.
---
2021 NBA Playoffs – Series Odds
#5 Dallas Mavericks (42-20) vs #4 LA Clippers (47-25)
| | |
| --- | --- |
| Dallas Mavericks +300 | LA Clippers -400 |
Dallas Mavericks vs LA Clippers – Series Score
| | |
| --- | --- |
| LA Clippers win 4-0 | +500 |
| LA Clippers win 4-1 | +225 |
| LA Clippers win 4-2 | +400 |
| LA Clippers win 4-3 | +400 |
| Dallas Mavs win 4-0 | +5000 |
| Dallas Mavs win 4-1 | +2500 |
| Dallas Mavs win 4-2 | +700 |
| Dallas Mavs win 4-3 | +900 |
---
During Game 4 of last year's playoffs, Doncic exploded for 43 points, including a game-winning 3-pointer in overtime to tie the series at 2-2. Doncic also posted a triple-double during his sensational performance against the Clippers, who couldn't slow him down. With Kristaps Porzingis injured, the Mavs were blown out by 43 points in Game 5 and failed to stave off elimination in Game 6.
Now, it's payback time for Doncic and the Mavs, but it's not going to be easy against a well-rested Kawhi Leonard and a sharp-shooting Paul George.
Betting the Clippers and Mavericks
The Mavericks and Clippers met three times this season, and the Mavs prevailed 2-1 in the seasonal series. Their first meeting was a shellacking in Hollywood. Without Leonard, the Clippers fell behind by 50 points and lost 124-73. The Clippers and Mavs played back-to-back games in Dallas later in the season and split those games.
The Clippers are well-rounded with a strong defense (109.1 ppg, ranked #6) and a top-10 offense (114 ppg). For a team out west, the Mavs don't have a big scoring punch (112.4 ppg, ranked #17), but have a slightly above-average defense (111.1 ppg).
The Clippers went 39-32-1 ATS this season, but Dallas struggled to cover with a 35-37 ATS record. For totals bettors, the Clippers posted a 35-35-2 over record, while the Mavs were 34-38 in hitting overs.
The Clippers are +500 odds to win the 2021 NBA Championship, according to DraftKings. The Mavs are +5000 odds to win the title.
Dallas Mavs: Doncic ready to level up
Doncic averaged 31 points, 9.8 rebounds, and 8.7 assists per game in the last year's series against the Clippers. He went head-to-head against Leonard, who led the Clippers with 32.8 points, 10.2 rebounds, and 5.2 assists per game against the Mavs. Everyone from Slovenia to El Paso knows that Doncic (27.7 ppg, 8.6 assists, 8.1 rebounds) is a superstar. But it's going to take someone else on the Mavericks to step up against the Clippers.
You can't be a dynamic duo in the NBA if you don't show up. In order to compete against Kawhi and George, the Mavs need a healthy Porzingis to be a trustworthy wingman for Doncic.
When the Unicorn is healthy, Porzingis (20.1 ppg, 8.9 rebounds) is one of the most dangerous players in the league. But a banged-up Unicorn is a liability. He appeared in only 43 games this season and nursed a knee injury late in the season. If he catches the injury bug in the postseason, like he did last season, then the Mavs are toast.
If Doncic and Porzingis don't mesh in the playoffs this year, it will spell doom for Porzingis. He was mentioned in numerous trade rumors prior to the trade deadline, but the Mavs will ship him out for real if he doesn't show up this postseason.
"Over time, relationships improve, particularly if a team is winning," said owner Mark Cuban.
Tim Hardaway, Jr. (16.6 ppg), Jalen Brunson (12.6 ppg), and Josh Richardson (12.1 ppg) are also key factors to beating the Clippers. If they provide big defensive stops on George in the fourth quarter and knock down their 3-pointers, then the Mavs can compete with the Clippers.
LA Clippers: Break the curse, between the ears
The Clippers are jinxed. They've never appeared in the Western Conference finals because they either bust in the opening round or in the semifinals, like they did last year. It's now up to Ty Lue to break the Clippers' curse. Doc Rivers couldn't get the job done despite some stellar squads over the previous decade.
Kawhi thinks the Clippers can win the title and squash the hex.
"We got a good team, got some depth on us," he told the LA Times. "It's just about between the ears now. How much are we willing to sacrifice to get a win? How much of our mind and body are we going to put into these playoffs? I'm confident in this unit."
Kawhi might seem aloof during the regular season, but he's a money player. He shows up for playoff games, so the onus is on George, who struggled with depression last season, both on and off the court.
"This year it's been easier because I have outlets," said George. "I can spend time with my family, I can interact with other people outside of this team and so that alone has just been a big difference to be back to some normalcy. It's a big difference from the bubble life to where I'm at now."
After a sizzling start to the season, George (23.3 ppg) cooled down a bit, but he still shot 41.1% from 3-point range.
Kawhi and George can't carry the Clippers by themselves if they expect to win a championship. Someone else on the squad needs to elevate their game, such as Marcus Morris Sr. (16.4 ppg), Serge Ibaka (11.1 ppg), Reggie Jackson (10.7 ppg), or Ivica Zubac (9.0 ppg, 7.2 rebounds).
Check out more 2021 NBA Playoffs coverage.