The NBA and National Basketball Players Association (NBPA) have announced the launch of a virtual sports betting product known as NBA Last 90 that will give gamblers the chance to bet on simulated games that feature actual game highlights from the league.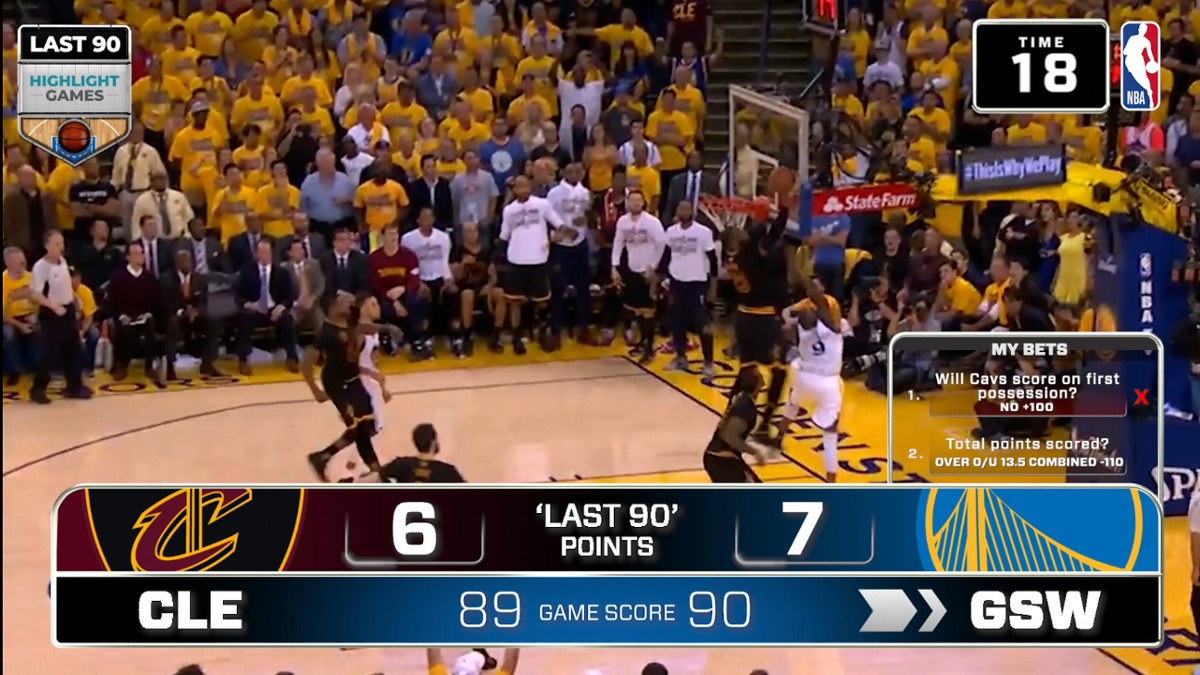 The product is expected to launch sometime during the 2019-2020 NBA season, and will be featured in regulated markets in the United States and Europe.
Casino Gambling with a Sports Betting Twist
Virtual sports betting is a growing segment of the casino market, particularly in Europe. Despite its name, these games are actually more like traditional casino fare than anything a sportsbook would offer, with fixed odds that control the chances that any given bet will win. That means these games can appear even in jurisdictions where sports betting isn't legal, but other forms of gambling are permitted.
But while the math underlying the results may be more like that of a slot machine, the experience fully simulates the sports betting experience. Players are given information about a game or match in one of any number of sports, and then are allowed to make bets on the action, which is often played out with video game style graphics. In some versions, bettors can even follow the progress of an entire simulated league, making bets on individual games or futures on who will win the competition.
The NBA Last 90 game promises even to offer even more immersion for players. Each time a gambler plays, they'll be able to watch the final 90 seconds of a simulated NBA game between two real teams. They can place bets on who will score first, who will win the game, or the total points to be scored.
NBA Last 90 Features Real Teams, Players
The difference comes in how the game, which is being developed in partnership with Highlight Games Limited, will play out on screen. Real highlights from recent NBA seasons will be used to stitch together a unique finish to each game. That will make NBA Last 90 the first virtual sports betting product to feature real teams and players.
According to the UK Gambling Commission, gamblers bet £771.4 million on virtual sports between April 2017 and May 2018. That's a number that outstripped many real sports, something that caught the NBA's attention as it continues to embrace legalized betting in the United States and beyond.
"We've been looking at this the past couple years and were really surprised to see how popular this was," Scott Kaufman-Ross, head of fantasy and gaming for the NBA, told ESPN. "In Europe, we're especially excited about using virtual as another way to engage with our fans with alternative content, especially given the time-zone challenges we have in the region."
While sports betting is quickly becoming ubiquitous in the United States, it wasn't always clear that this would be the case, and the NBA was at the forefront of accepting and embracing legalized wagering.
NBA commissioner Adam Silver first wrote an op-ed in The New York Times back in 2014 saying that regulated betting would be an improvement over the black market gambling that was commonplace in the United States. Soon after the Supreme Court struck down the Professional and Amateur Sports Protection Act last May, the NBA announced MGM Resorts as its first official gaming partner.