The NBA gave its franchises and individuals a warning Christmas Eve that nobody in the league could cut in line for the first round of COVID-19 vaccines.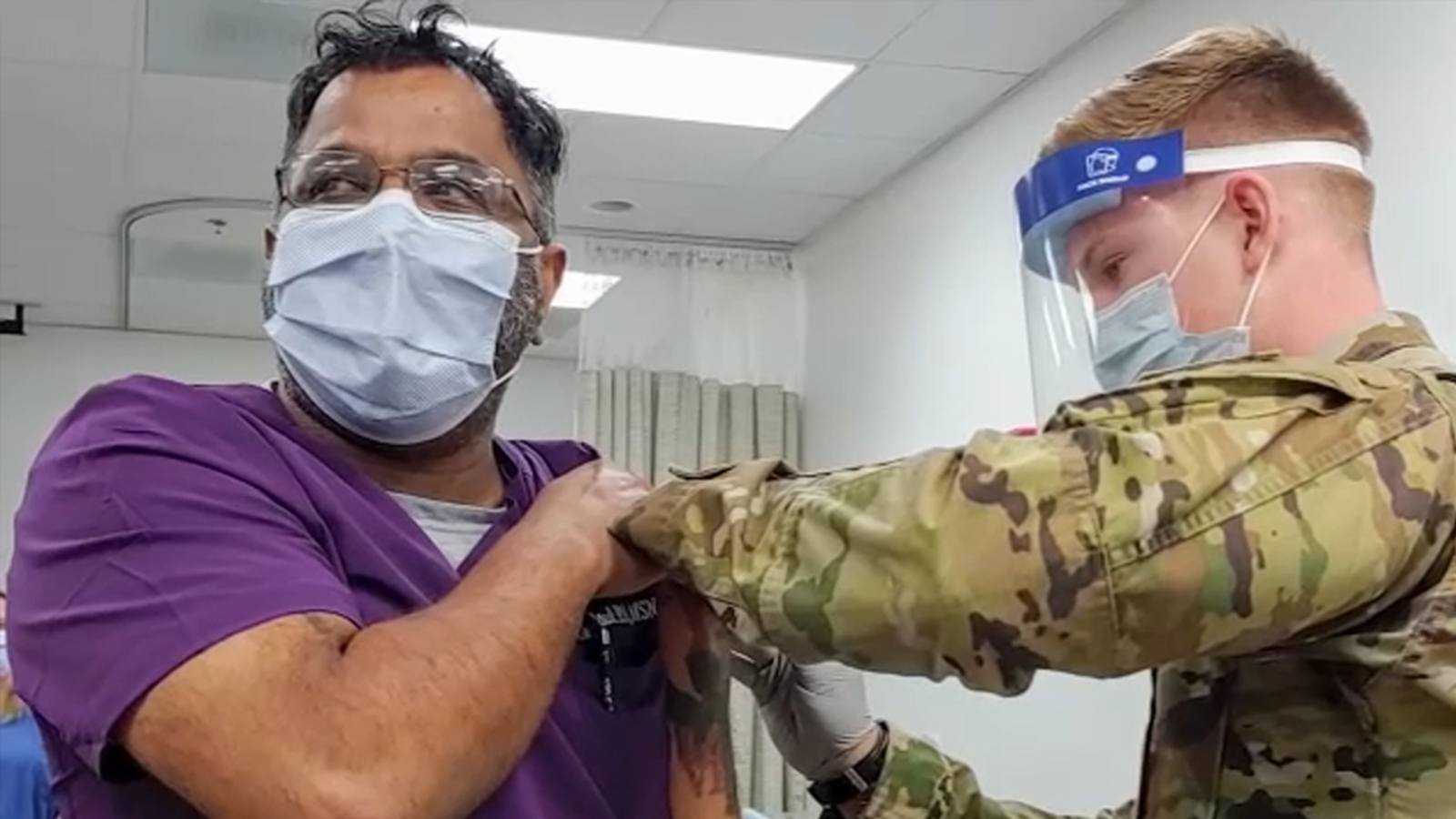 In a memo released Thursday afternoon, the league made official their position on the FDA-approved Pfizer and Moderna vaccines, which started to be distributed over the last two weeks to tier-one healthcare professionals as well as the elderly in assisted living.
NBA Will Wait on Vaccine, Educate Public on its Effectiveness
The NBA, which characterized the vaccines as "safe and effective," said the league would vaccinate its players and staff "consistent with the timing and prioritization set by applicable public health guidelines."
The memo also said team doctors and personnel in healthcare-related jobs and older staff members or those with preexisting conditions, making them susceptible to the dangers of COVID-19.
"It goes without saying that in no form or way will we jump the line," NBA commissioner Adam Silver said via conference call with reporters on Monday. "We will wait our turn to get the vaccine. When you think about the logistical feat that now the federal and state governments are undertaking, where if every citizen ultimately requires two doses and with a population of over 300 million, it's beyond comprehension when you start to begin to think about the logistical challenges of transporting and distributing this vaccine."
Beyond waiting their turn, the NBA also outlined an intent in the memo to advocate and educate the general population on vaccines' safety and effectiveness.
NFL Head Doc Said League Would Not Be Seen as 'Cutting in Line'
Earlier this month, the NFL also made its position clear that they would not seek priority access to a vaccine either. The NFL's chief medical officer Allen Sills said there must be no appearance of the league jumping ahead of health and safety workers, as well as at-risk individuals.
"We want to obviously work with public health authorities both at the state and the federal level about the rollout of vaccines," Sills said on Dec. 3. "We've said all along that we never want to do anything that hinders the public health effort. I think it is our understanding that healthcare workers and frontline workers [will ] be first in line for those vaccines. It's important to us that that happens, and we are not seen as cutting in line."
While the vaccines' first doses continue to roll out by the hundreds of thousands, there is currently no timeline for when professional and college athletes might have accessibility. Because of the scarcity of doses in the early goings there has been infighting in the medical community over who should have early access. However, some speculation NFL players may have access just before February's Super Bowl.
The NFL has had numerous outbreaks this season and the NBA postponed its second game of its season Wednesday because of a COVID-19 outbreak on the Houston Rockets.