According to ESPN, the NBA is investigating tampering allegations after numerous free agents signed with teams almost immediately after the new league year officially began on the evening of June 30.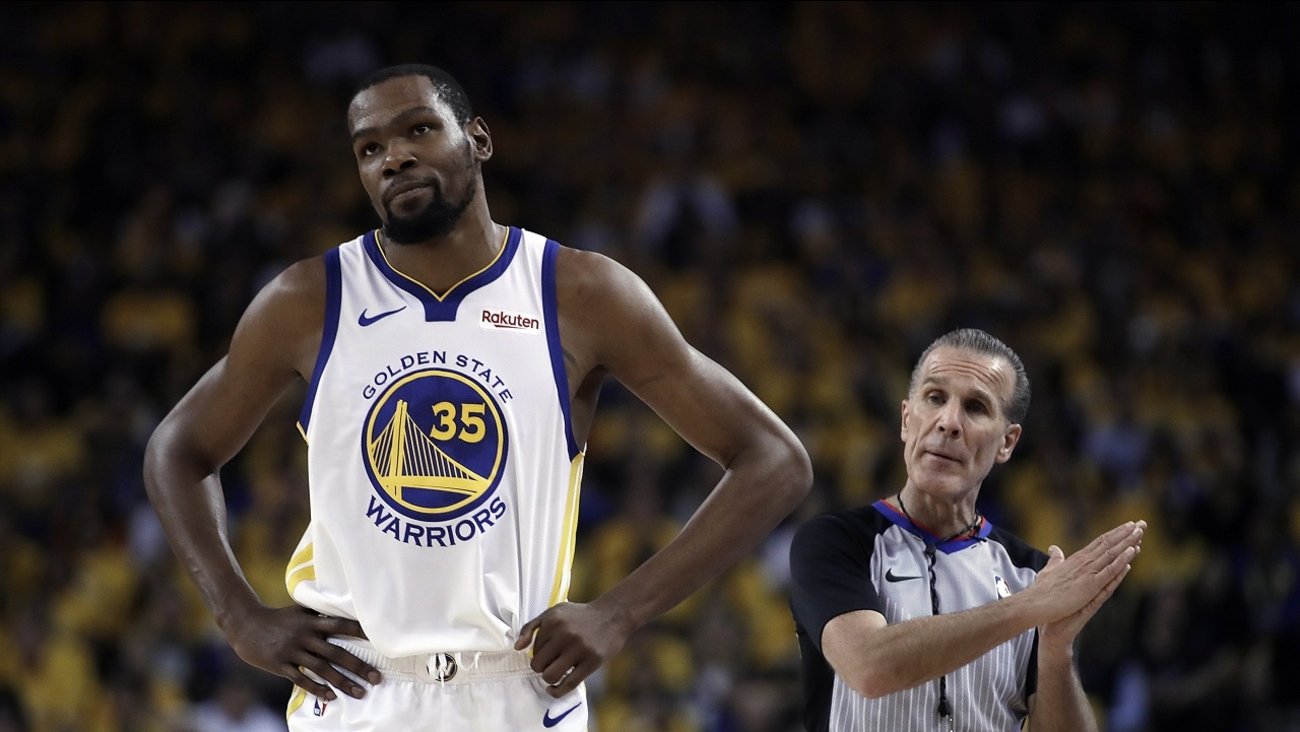 Many of the deals were clearly being worked on prior to the beginning of the new year, with media reports that proved to be very accurate about coming signings appearing days before teams were officially allowed to start talking to players.
Silver: NBA Shouldn't Have Unenforceable Rules
That won't shock anyone who has followed free agency movement in the NBA, or in other major sports leagues, for that matter. But the sheer magnitude of the pre-deadline tampering made the violations particularly obvious during the current offseason, something that apparently became a point of contention during the NBA's board of governors meeting earlier this month in Las Vegas.
As of now, the scope of the investigation is unclear. But it's likely that the league will want to make rule changes to make punishments against tampering more enforceable.
"I think it's pointless at the end of the day to have rules that we can't enforce," NBA commissioner Adam Silver told reporters after the Board of Governors met. "I think it hurts the perception of integrity around the league if people say, well, you have the rule and it's obvious that teams aren't fully complying, so why do you have it?"
There's no doubt that the early movement and pre-deadline discussions benefitted a few teams in particular. For instance, it was widely reported before 6 pm on June 30 that the Brooklyn Nets were signing both Kevin Durant and Kyrie Irving, two of the biggest names available on the market.
Questions Raised Over Illegal Perks
It's not clear that rule changes would have changed those signings. Irving was a fan of the New Jersey Nets as a child, and was said to be strongly considering joining the team well before his signing was actually announced. Durant said that he saw the move to Brooklyn as a chance to take on a new challenge with a team that had earned his respect in the 2018-19 season.
There have also been questions over whether some teams were willing to give out improper perks to players and their representatives in order to get them to sign. Most prominently, ESPN's Stephen A. Smith cited sources as saying that Kawhi Leonard's uncle Dennis Robertson (widely known as "Uncle Dennis") had asked for guaranteed sponsorship money, houses, planes, and other perks that would not be allowed under the NBA's collective bargaining agreement.
According to the ESPN report, Charlotte Hornets owner Michael Jordan, who also serves as the head of the league's labor committee, suggested that free agency procedures should be brought up during the next collective bargaining negotiation. One solution could be to simply legalize discussions between players and teams starting soon after the NBA Finals conclude, a move that would essentially mean that only in-season discussions – the most problematic form of tampering – would be outlawed.
In the meantime, it's unlikely that the teams that benefited from any technically illegal moves this summer will be punished. That includes the Clippers, who signed Leonard to become the +320 favorite to win the NBA championship at FanDuel Sportsbook.