The Philadelphia 76ers' Joel Embiid unleashed 43 points in an overtime victory against the COVID-riddled Charlotte Hornets on Monday night.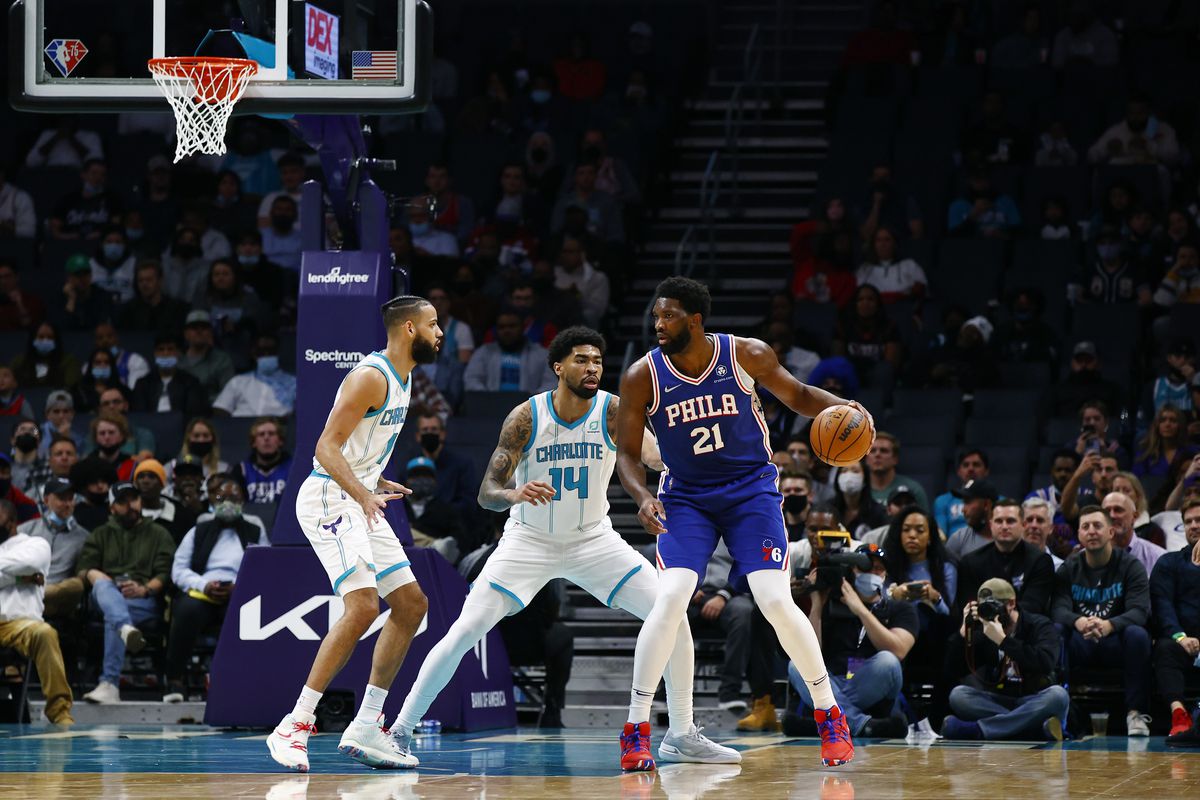 The Hornets were down five players while struggling to contain a COVID-19 outbreak, but Kelly Oubre almost led them to an upset victory over the visiting 76ers. In the end, however, the Hornets were unable to stop Embiid from scoring at will and when the buzzer sounded, he finished with 43 points and edged out Buzz City with a three-point victory.
Embiid tallied 43 points, 15 rebounds, and seven assists in 41 minutes. He shot 14-for-20 from the floor, including 1-for-2 from 3-point range. He was money at the free-throw line with a 12-for-14 clip.
Embiid also scored or accounted for all of the 76ers' points in overtime. He scored six points in the final frame and assisted on the other bucket.
"It's what I have to do," said Embiid. "Coaches trust me to put me in those situations. Sometimes I make mistakes, but I'm getting better and better in those situations. I just made the right plays and made some shots."
With 43 points against the Hornets, Embiid's performance marked his second 40-point game since returning from a nasty bout of COVID that knocked him out for three weeks in November. He dropped 42 points in his first game back during a double-overtime loss against the Minnesota Timberwolves on Thanksgiving weekend.
"He's so dominant out there, especially when he is able to get his position on the floor," said teammate Tobias Harris. "He's able to punish a team. They threw different guys at him, but he's so much bigger and stronger."
Embiid averages 23.9 points, 11.3 rebounds, and 4.4 assists per game this season. The 76ers improved to 13-11 on the season. If the season were to end today, the 76ers would occupy the #7 seed in the Eastern Conference playoffs standings. The 76ers are +2200 odds to win the 2022 NBA Championship.
Check out more highlight videos and installments of NBA High Guys.