The Los Angeles Lakers are one win away from the NBA Championship heading into Game 5 of the NBA Finals, whereas the Miami Heat are on the brink of elimination after falling behind 3-1.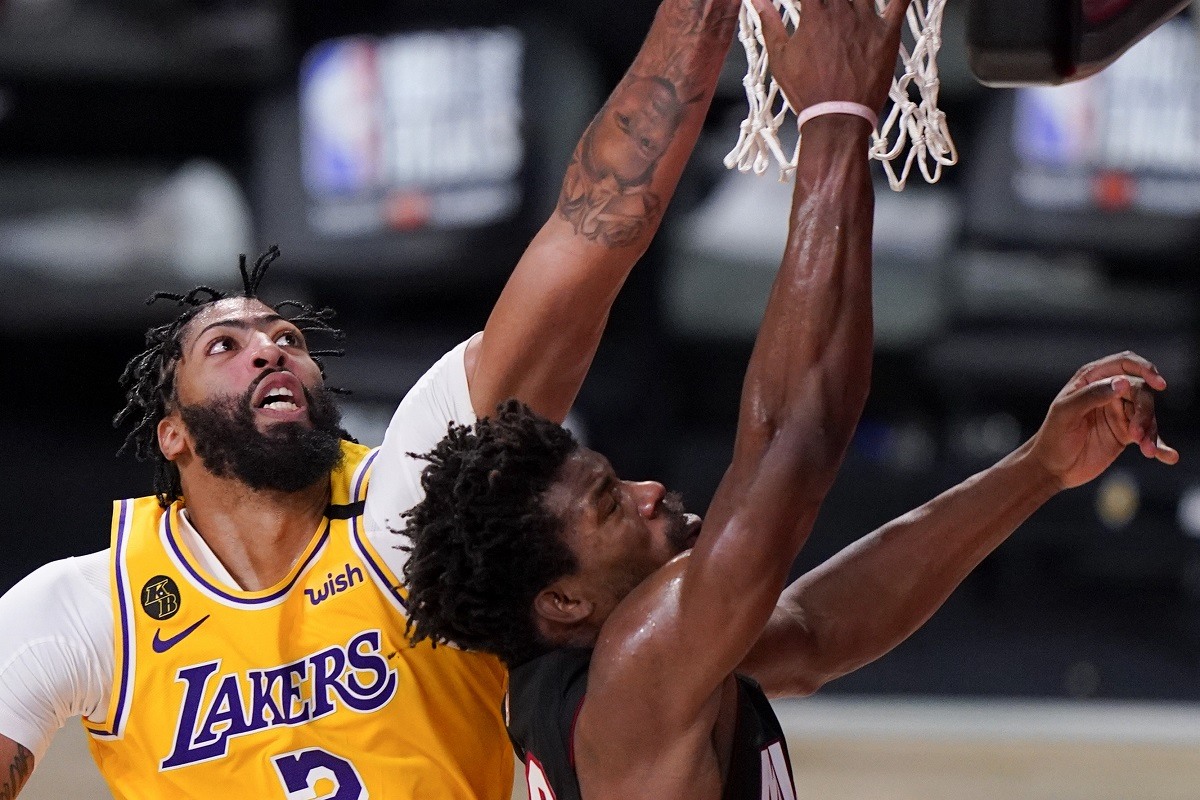 The Lakers are seeking their first title since they knocked off the Boston Celtics in the 2010 NBA Finals. That was their 16th championship, and the last that Kobe Bryant secured for the franchise.
If the Lakers win the title this year, they'll tie the Boston Celtics for most NBA championships with 17.
The Lakers will wear their black mamba jerseys in Game 5 to pay tribute to Kobe Bryant in the NBA Finals.
---
LA Lakers (3-1) at Miami Heat (1-3)
Tip-off: 6:00pm PT
Point Spread: LAL -7.5
Total: 216 o/u
Moneyline: LAL -310 / MIA +266
---
The Heat are 15-4 ATS in the postseason, including 3-1 ATS in the NBA Finals.
Goran Dragic tore his plantar fascia in Game 1. He attempted to suit up and play Game 4, but experienced too much pain and sat out. He's listed as doubtful for Game 5.
Bam Adebayo suited up for Game 4 despite a neck and shoulder injury. He's expected to play in Game 5.
LeBron Closeout King
Coming into the NBA Finals, the Lakers are 3-0 in closeout games this season, all of which were Game 5 scenarios when they didn't blow a 3-1 lead. LeBron averaged 34.3 points per game, 12.3 rebounds, and 9.0 assists in those three clinchers.
Over his career, LeBron's won 79% out of 48 possible closeout games, for a 38-10 record. That's better than Michael Jordan (30-13) and Kobe Bryant (32-16).
"I play with the same desperation as my opponent," explained LeBron.
LeBron is 16-1 in his last 17 postseason closeout games.
Most importantly, LeBron James is 3-0 in closeout games in the NBA Finals. When you give him a lead, he does not waste the opportunity to put away his opponent.
LeBron also has the best defender in the league watching his back. The Heat have been unable to solve Anthony Davis, who started guarding Jimmy Butler in Game 4 to cool him down.
Heat Rally?
Hollywood loves a good underdog story. Any screenwriter will tell you that Game 5 of the NBA Finals is the pivotal moment in Act III where the hero (Miami Heat) finds their inner strength to overcome insurmountable odds and rally to victory.
It only takes one game to turn around a series. That's why LeBron is hellbent on not gifting Miami a chance to launch a comeback.
"We just got to lock in on us knowing that we can control a lot of these things," said Jimmy Butler. "Our confidence ain't going nowhere. It's going to stay high. I'm going to make sure that it stays high because it's going to have to be at an all-time to get this next win."
"You have two competitive groups and you just have to figure out how to make some plays at the end, and that's usually where we figure it out, and usually where our group thrives," said head coach Erik Spoelstra.
"They're going to make adjustments," said Anthony Davis. "We have to be prepared for it."
After Butler scored 11 points to start Game 4, Davis intermittently defended Butler through the rest of the game. Davis and the Lakers held Butler to just 11 points over the next three quarters. Butler finished with 22 points in a game where he was on pace to explode for another 40-plus monster.
"I've got to be better because I think that's my role to make sure that everybody's in the right spot and that I'm putting us in the best position to win," added Butler.