With one week to go before the 2019 NBA Draft, the Atlanta Hawks are a part of another juicy NBA rumor after the Hawks expressed interest in trading up in the draft to acquire Texas Tech guard Jarrett Culver.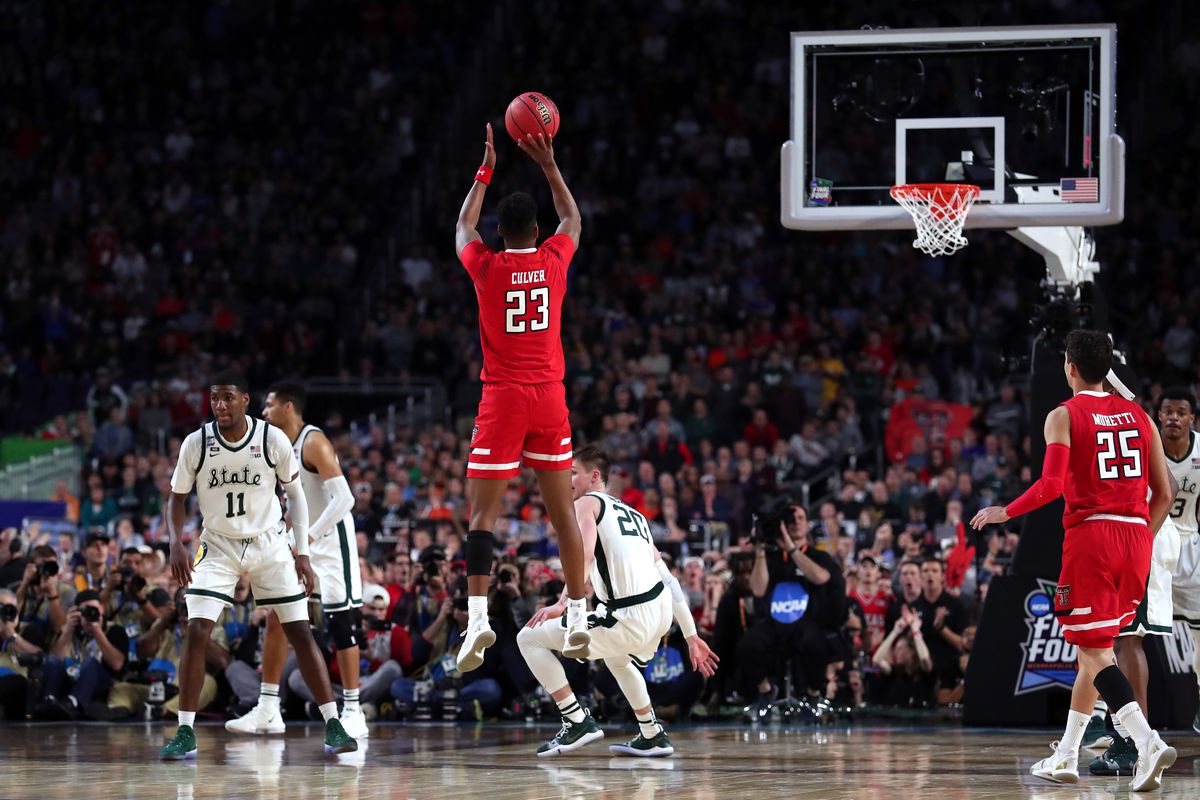 Culver, 20, led the Texas Tech Red Raiders to a berth in the 2019 Final Four. Culver impressed scouts with his play on both ends of the court during the March Madness tournament. He is expected to go either #4 or #5 overall.
2019 NBA DRAFT ORDER – TOP 5
1. New Orleans Pelicans
2. Memphis Grizzlies
3. New York Knicks
4. LA Lakers
5. Cleveland Cavs
The Hawks and the Knicks already discussed swapping picks. The Knicks secured the third pick in the lottery. Duke's RJ Barrett is expected to go third overall. Barrett would be a good fit at MSG if they Knicks decide to keep their pick. However, the Hawks would prefer to select Jarrett Culver over Barrett.
The Hawks adore Culver's basketball IQ and his ability to play off the ball. Culver, 6-foot-7 big guard, fits in the backcourt with Trae Young. The Hawks rookie point guard made his fair share of highlight reels with sensational passing and a couple of monster games. However, Young is not as sharp on the defensive end as Culver.
Six-Pack Picks
The Atlanta Hawks hoarded six draft picks, including three first round picks. The Hawks already had #8 and #10 overall. The Hawks added the #17 pick to their arsenal after they traded small forward Taurean Prince to the Brooklyn Nets for Allen Crabbe.
The LA Lakers lucked out with the fourth pick in the upcoming draft. The Lakers are trying to secure a trade for Anthony Davis, so the Pelicans might want their #4 pick in any package for AD. If the Lakers do not trade their pick, who will they take? A lot of weird stories are coming out of Hollywood right now about endless drama with the Lakers. However, no one is talking about which upcoming draft prospects would be a good fit with LeBron James?
Despite an ugly season without LeBron James, the Cavs missed out on a lottery pick. The Cavs locked up the fifth pick by default. Would they be willing to part with their selection for the #8 or #10 pick plus another late first rounder?
NBA Draft rumors have been swirling in Atlanta the last couple of weeks. With the potential to have Trae Young and Jarrett Culver in the same backcourt, the Hawks are going to be a lot of fun to watch next season.