The NBA draft is less than a month away and with the conclusion of the combine on Wednesday some players helped their stock, while others saw executive opinions sour on them.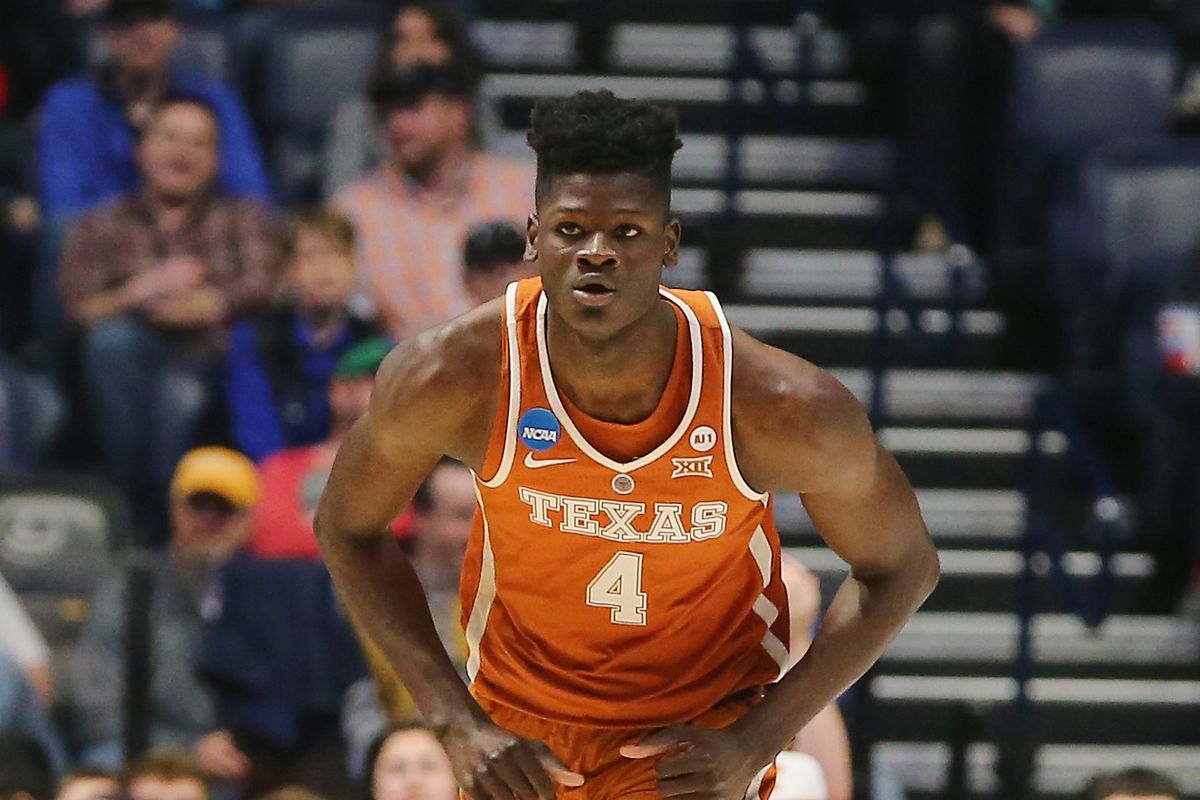 Arizona's DeAndre Ayton is still projected to be the No. 1 pick. Sportsbooks have him at anywhere from a -150 to a +150 to be the choice of the Phoenix Suns on the June 21 draft day.
For bettors and Phoenix alike, Ayton is the safe selection. He is a center that is a physically ready to play at the next level and has been compared to NBA Hall of Famer David Robinson.
The Suns could go a more risky route and take international player Luca Doncic. He is the next choice at +250, but he did not go through the college system. Instead the Slovenian played in the Spanish League and the 19 year old held his own against more mature, stronger men.
He is the favorite to go second to the Sacramento Kings. BetOnline has him at 3/2 to go first, but 1/2 to get pick second.
Duke forward Marvin Bagley III is an even-money bet at BetOnline to be the third pick in the draft, which goes to the Atlanta Hawks. Jaren Jackson is next at 5/4.
Bamba Ready to Soar?
But Texas center Mohamed Bamba may have changed the minds of a few Atlanta suits. The 7-foot freshman center turned heads at the combine both on and off the court, with an eye-popping 7-foot-10-inch wingspan, according to NBA.com. Scouts noted that it was comparable to Kevin Durant's measurements.
Bamba also impressed scouts and general managers in interviews with his professional and articulate demeanor. He told ESPN he was enjoying the process.
"It's been awesome," Bamba said. "I'm about eight weeks into my pre-draft work which gives me a head start on my peers. I've been working really hard and doing two a days and lifting in between."
While Bagley and Jackson have better odds, Bamba might be the best bet. He is not listed on many sites in the third pick category, but
But Bamba might be the better bet for gamblers. He isn't listed on any boards for the third pick, but at 5/1 for any other player, he could provide value.
There is even a case to lay some money on Bamba as the first selection. The Suns might want to roll the dice on a raw, but talented player and at odds of anywhere from +1500 to +2000, Bamba certainly offers value.

Other NBA Combine Studs and Duds
Two other players that upped their draft position were Duke's Grayson Allen and Villanova's Donte DiVincenzo. Both players were expected to be low first round, high second round selections. The guards impressed scouts at the combine with their quickness and athleticism. DiVencenzo is listed at 18 in mock drafts going to the San Antonio Spurs, and Allen could be a Los Angeles Laker with their pick at No. 25.
The biggest loser of the draft combine could have been Oklahoma's Trae Young. He came in at barely 6-feet tall and was only 178 pounds. That is not an NBA body. BetOnline has his selection at 7.5 and even though it is -140, the over looks like the smart bet.