Two of the nation's top teams avoided disastrous losses on Saturday as the Cincinnati Bearcats and Oklahoma Sooners both pulled out wins against underwhelming opponents to remain firmly in the national championship discussion heading into Week 9 of the season.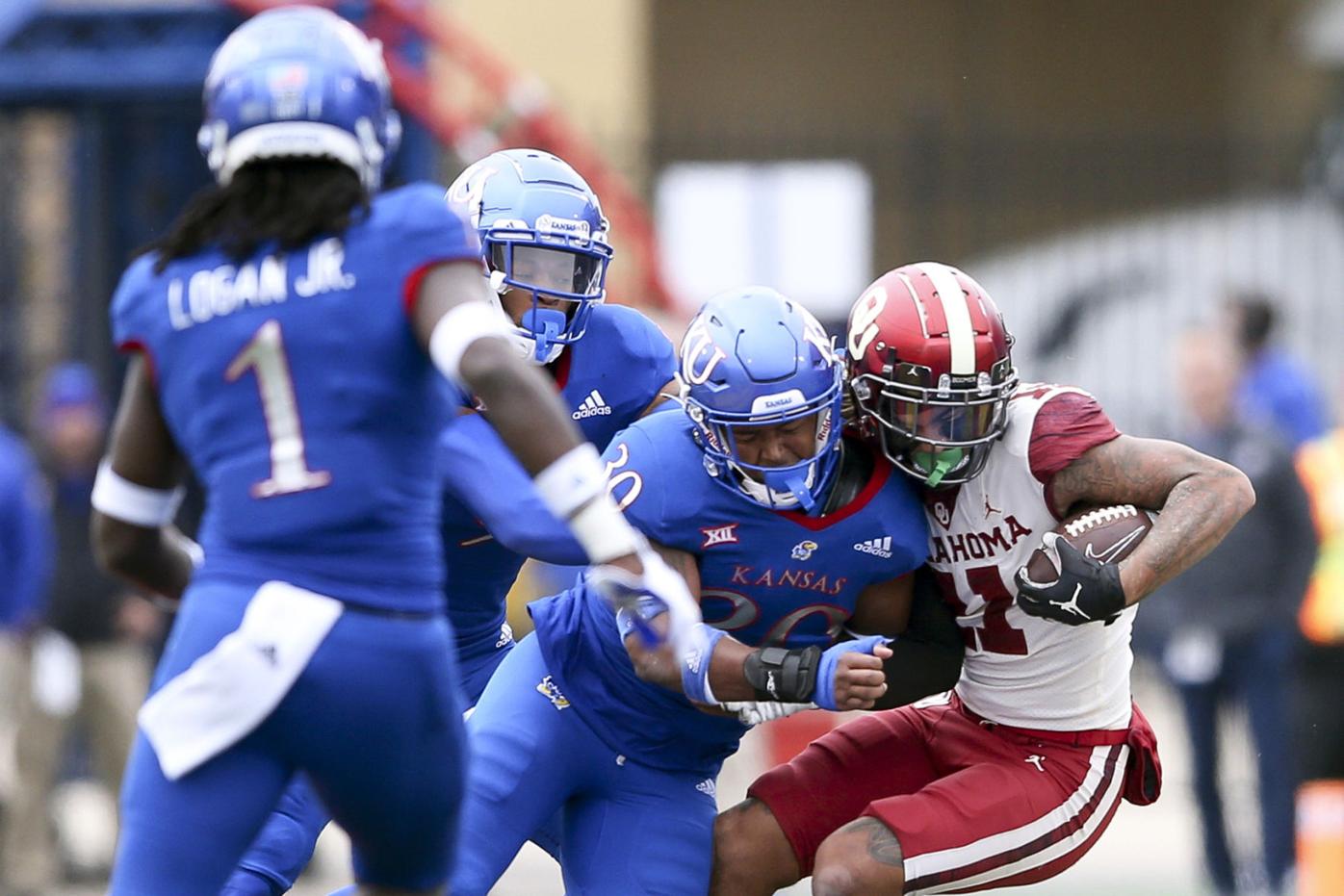 Oklahoma (8-0) fell behind 10-0 after the first half at Kansas (1-6), but managed to score 21 points in the fourth quarter to pull out a 35-23 victory over the Jayhawks.
Idle Georgia remains national championship favorite
Meanwhile, Cincinnati (7-0) struggled to pull away from Navy (1-6). The Midshipmen made a late rally, scoring 10 points in the fourth quarter, but the Bearcats held on for a 27-20 lead.
Perhaps because they led for most of the game, Cincinnati retained its No. 2 ranking in the AP Poll behind the idle Georgia Bulldogs (7-0). But Oklahoma fell to No. 4 behind Alabama (7-1), which blasted Tennessee 52-24.
---
AP Poll Rankings – Week 9 (Odds via FanDuel Sportsbook)
Record
National Championship Odds
No. 1 Georgia
7-0
+115
No. 2 Cincinnati
7-0
+3000
No. 3 Alabama
7-1
+250
No. 4 Oklahoma
8-0
+2000
No. 5 Ohio State
6-1
+450
No. 6 Michigan
7-0
+5000
No. 7 Oregon
6-1
+8000
No. 8 Michigan State
7-0
+12000
No. 9 Iowa
6-1
+10000
No. 10 Mississippi
6-1
+10000
---
The results didn't do much to shake up the latest national championship odds, either. Georgia remains the +115 favorite at FanDuel Sportsbook, with Alabama (+250) in second position as oddsmakers are well aware of the SEC's postseason dominance. No. 5 Ohio State (6-1) now rates as a +450 third choice – from +700 in the previous week – after walloping Indiana 54-7.
Oklahoma's latest struggle lengthened its odds a touch. The Sooners are now +2000 to win the national championship this year, up from +1600 before Saturday's action. Cincinnati holds steady at +3000 as it remains unclear if they will get a shot at the College Football Playoff – or how they will perform if they get there.
Oklahoma State, Penn State suffer devastating losses
Two national championship hopefuls all but lost their chances to make the College Football Playoff this week. No. 15 Oklahoma State (6-1) dropped its first game of the year, losing 24-21 to No. 22 Iowa State (5-2). Meanwhile, Penn State (5-2) fell to No. 20 in the AP Poll after a crushing nine-overtime, 20-18 loss to Illinois. Oklahoma State now sits at +15000 to win the title this year, with Penn State at a distant +50000.
There are still a number of Power 5 conference teams that could move into serious national championship contention should they keep winning. No. 6 Michigan (7-0) faces No. 8 Michigan State (7-0) on Saturday. While the Wolverines are +5000 to win a national title this year, and the Spartans sit at +12000, the winner of this weekend's matchup should see their odds tighten significantly.
In the ACC, No. 13 Wake Forest (7-0) has remained largely under the radar, but the Demon Deacons (+15000) could make noise if they run the table through the conference championship. Oddsmakers see No. 17 Pittsburgh (6-1) as a better national championship hopeful, however, with the Panthers fetching +6000 odds at the moment.