Boston Red Sox starting pitcher Nathan Eovaldi is expected to miss four to six weeks due to surgery needed in order to address loose bodies in his right elbow.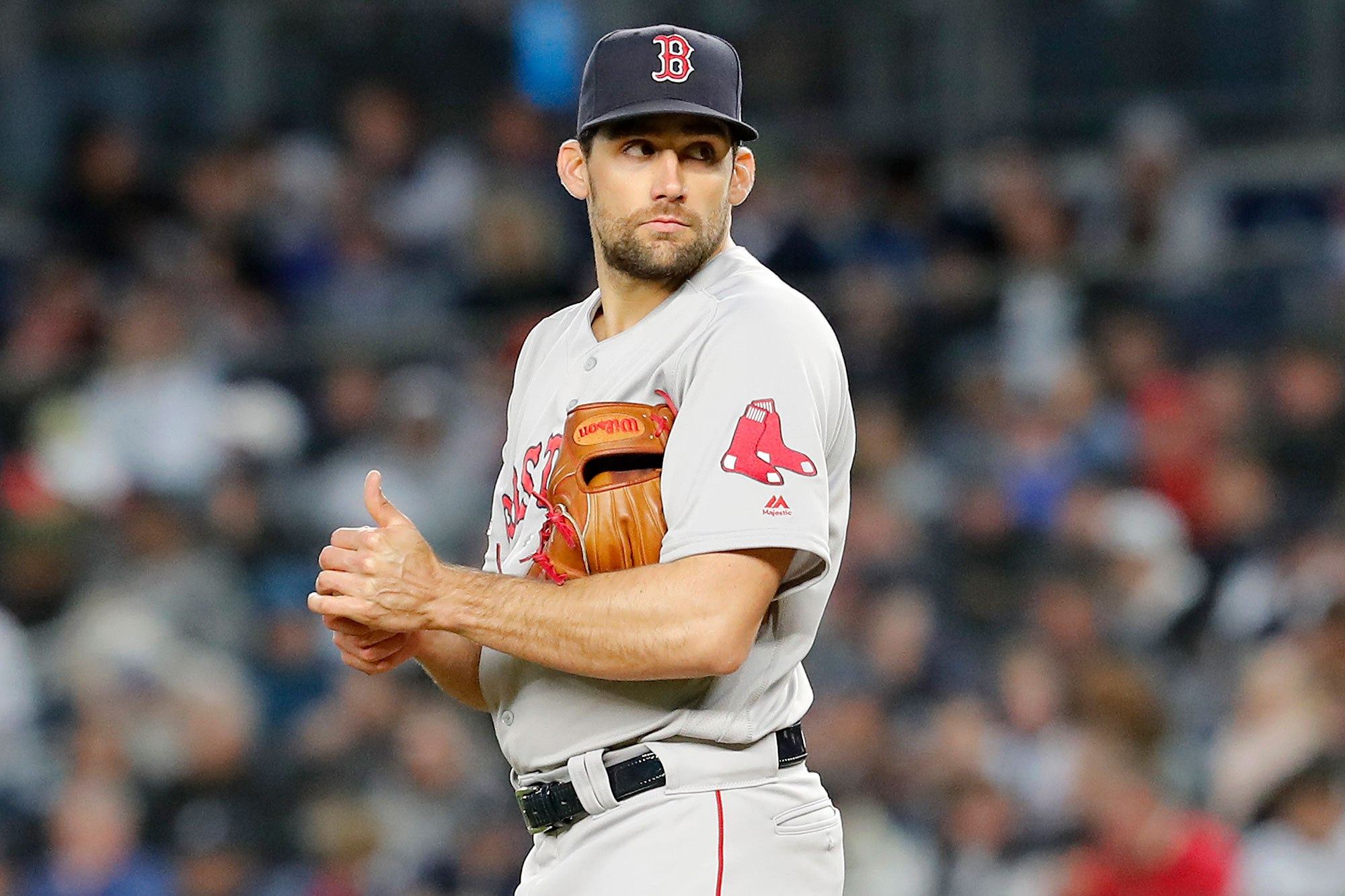 This is the second time in his career that Eovaldi has needed this surgery, as he had the same arthroscopic procedure in March 2018 while pitching with the Tampa Bay Rays.
Eovaldi Expects Smooth Recovery
The surgery was first reported by The Athletic, with several sources later confirming the expected four-to-six week timeline for recovery.
"I went right into the surgery [last season], and it worked out really well for me," Eovaldi told reporters on Saturday. "It's one of those things where we're at in the year, too. It's so early in the season, we have a lot of time left, we don't want anything to get worse toward the end of the season."
Eovaldi sat out two months when he had the same procedure last year, but was also coming back from Tommy John surgery, which led to a more conservative approach when it comes to his return to pitching.
Eovaldi joined the Red Sox midseason last year, going 3-3 with a 3.33 ERA in 11 starts for the eventual World Series champions. His biggest contributions came in the postseason, as he went 2-1 with a 1.61 ERA.
That performance helped the 29-year-old earn a four-year, $68 million contract with the Red Sox.
Red Sox Fighting to Recover from Slow Start
But like so many other things for the Red Sox so far this season, Eovaldi hasn't pitched up to expectations so far. In his four starts, he has yet to record a win or a loss, posting a 6.00 ERA in 21 innings of work.
His best performance of the year came last Wednesday, when he threw six innings against the New York Yankees and gave up just one unearned run while striking out six batters. According to Eovaldi, he still felt fine after that game, but had trouble straightening out his arm during an off day in Tampa Bay.
Boston could use a healthy and productive Eovaldi, as the defending champions are off to a surprisingly slow start. The Red Sox are only 9-13 to start the year, though there have been signs of improvement as of late. The team is fresh off of a three-game sweep of the Rays this past weekend, a sorely needed boost considering that Tampa Bay currently leads the AL East with a 15-8 record. The Sox currently sit in fourth place in the division, ahead of only the lowly Baltimore Orioles.
While the early season struggles have caused many to reevaluate Boston's chances this year, bookmakers aren't entirely ready to give up on the Red Sox just yet. At the FanDuel Sportsbook, Boston (+900) is now the fourth choice to win the World Series this year, behind the three co-favorites: the Houston Astros, Los Angeles Dodgers, and New York Yankees, each of whom are fetching +550 odds.