NASCAR fans are definitely enjoying virtual races, as a record, 1.3 million viewers watched the Texas event of the iRacing Pro invitation series on Sunday. It was the second race NASCAR and iRacing have televised as a substitute for Cup Series events canceled due to the coronavirus outbreak. The first race was run last week on the track at Bristol, and attracted 910,000 viewers.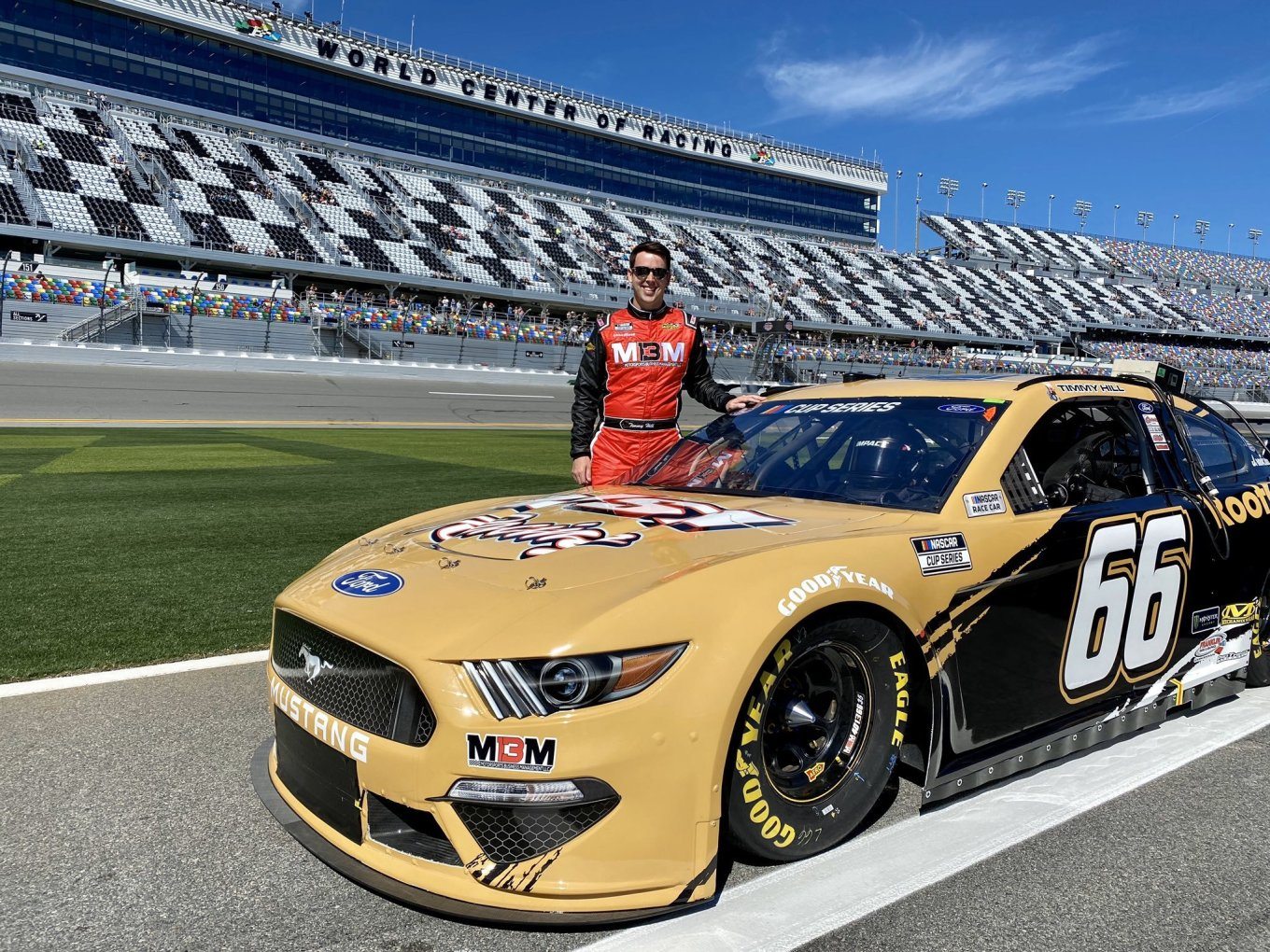 The virtual races will continue until the NASCAR schedule resumes. The earliest that will happen will be May 9 at Martinsville Speedway. Seven Cup Series events have been postponed. The first was the Folds of Honor QuikTrip 500, scheduled for March 15 at Atlanta Motor Speedway.
While more than a million people watched the NASCAR Texas virtual race, that number represents less than a third of what a normal telecast would get. Last year at the regular race in Fort Worth, Texas, 3.65 million viewers tuned in to watch Denny Hamlin take the checkered flag.
NASCAR Texas Virtual Race Offers Entertainment, Surprises
The drivers who participated in the NASCAR Texas virtual race seemed to enjoy it, despite the fact they are racing from simulators in their homes, instead of on a racetrack. The Cup Series drivers are adapting to the format, and Bubba Wallace said it's been a challenge.
"It's going to be a lot of fun to compete in this over the next few weeks," Wallace said. "But, man we are all in this together! Looking forward to next week."
The winner of the NASCAR Texas virtual race was Timmy Hill, a Cup Series driver who has never won a regular race, but who is quite proficient in iRacing. He has now won 674 virtual races.
RETWEET TO CONGRATULATE @TimmyHillRacer ON HIS #PROINVITATIONALSERIES WIN AT VIRTUAL TEXAS!!! pic.twitter.com/AbbF19DB4t

— FOX: NASCAR (@NASCARONFOX) March 29, 2020
Hill was a 6/1 pick to win on BetOnline. The favorite was Ty Majeski at 3/1. Majeski finished 30th. Hill said it was satisfying to win a race with so many people watching.
"I've won a lot of iRacing races," Hill said after his Texas victory. "It's neat to win on there. It's really neat to win against your competitors that you race each and every Sunday."
Quirks Keep Virtual Racing Interesting
One of the advantages of the iRacing series is that organizers can feature unusual aspects they might not be able to do at a regular race. At the NASCAR Texas virtual race, Jacob Ullman, senior vice president of Production and Talent Development at FOX Sports, wanted Grateful Dead member Bob Weir to sing the national anthem.
Logistically it might have been difficult to get Weir to the track to perform the Star Spangled Banner. With virtual racing, however, Weir was able to film his performance and send it to Ullman, who was thrilled.
"The Grateful Dead has been a big part of my life since my dad took me to my first show when I was 12 years old," Ullman said. "Bob Weir was always my favorite member of the Grateful Dead."
At this week's race in Bristol, Tennessee, Country music singer Justin Moore will perform a virtual concert. Former New England Patriot, and current WWE performer, Rob Gronkowski, will be one of two virtual grand marshals for the event.