NASCAR is planning to conduct a soft launch of its proprietary betting product in September in a move designed to put the sport at the forefront of legalized sports betting in the United States.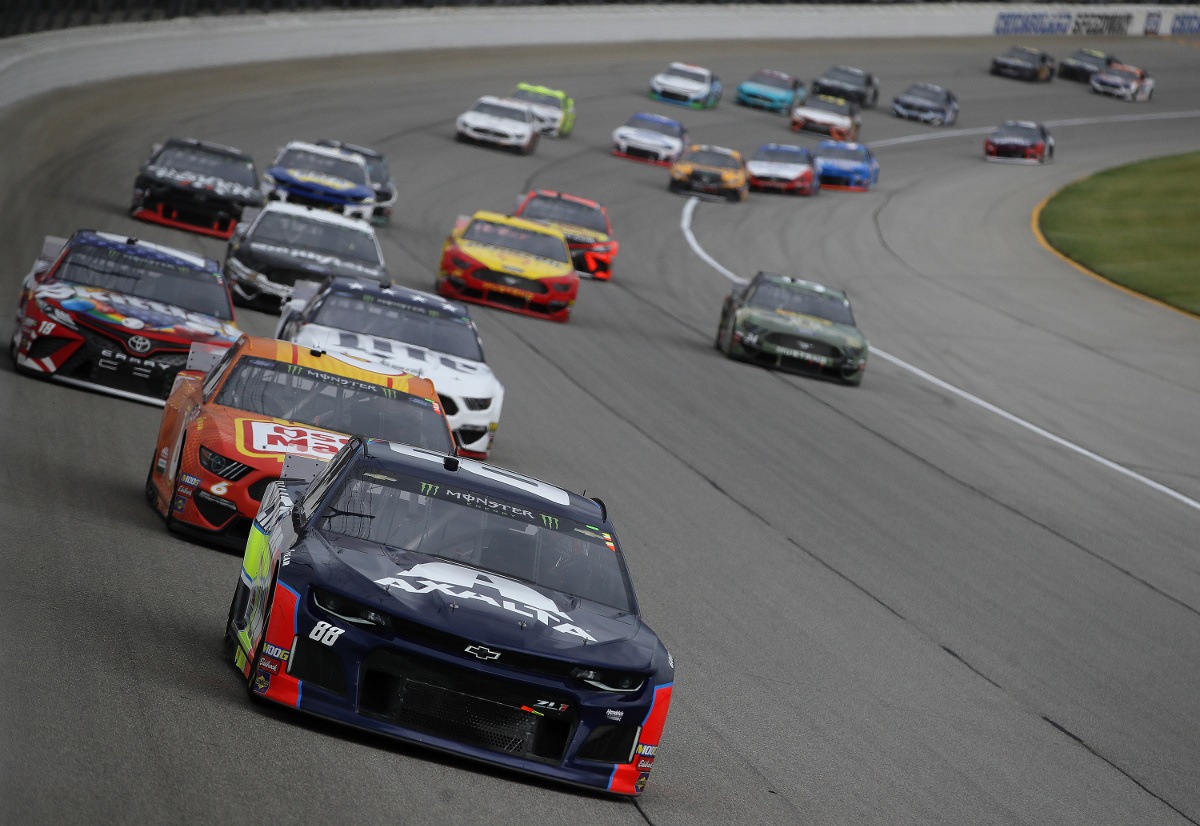 The launch date for the pilot version of the product comes after NASCAR announced in May that it was partnering with Genius Sports to create an officially licensed betting initiative for the racing series.
Full Product Expected for 2020 Season
Data provider Genius Sports is developing the offering, which will feature live betting options and will be sold to legal sportsbooks. While the product should eventually be available to operators worldwide, the initial rollout will come in the United States.
The hope is that NASCAR will be able to create an advanced live betting product that goes beyond what sportsbooks can currently offer. That could include everything from live in-play betting to detailed prop bets on everything down to the results of single laps.
At first, however, the trial run of the program is expected to feature just nine in-play betting markets, according to a report by eGaming Review.
"We're looking at things like stage winners, most laps led, lead changes, driver matchups and group matchups," NASCAR managing director of gaming Scott Warfield told eGaming Review. "The list is almost limitless. What we want to do with Genius is roll this out in a way that's smart and efficient and isn't overly complex out the gate."
But that simplicity isn't expected to last for too long. According to Warfield, the plan is to have the final version of the product available in February 2020, in time for the season-opening Daytona 500.
NASCAR Looks to Reverse Viewership Slide
NASCAR has been actively adapting to the spread of legalized sports betting in America. Last October, special kiosks were set up at Dover International Speedway in Delaware to allow betting right at the track, and NASCAR officials updated their existing gambling policies before the 2019 season began to clarify that drivers and team members could not bet on races.
Ultimately, NASCAR officials are hoping that embracing betting might give the sport some much needed momentum. Both live attendance and television ratings have been dropping precipitously for its races. Ratings were at a record low in 2018, and while there are signs of slight improvement this year, attendance has continued to fall in 2019.
Ideally sports betting would keep NASCAR viewers more engaged throughout races, a line that has been echoed by officials from many sports leagues. But there's also the question of just how popular betting on auto racing will be, even if NASCAR pushes its own product.
At most sportsbooks, NASCAR betting makes up only a tiny fraction of the overall handle. In October 2018, a report by the News Journal in Wilmington found that only about 0.2 percent of the action at Delaware sportsbooks had been on NASCAR races – a paltry total of just $60,000 in betting out of the nearly $40 million in handle.