NASCAR officials are expected to announce as early as Thursday that live racing will resume on Sunday, May 17. According to several reports, officials have already informed drivers and teams that the NASCAR Cup Series will resume in Darlington, South Carolina, after being on hiatus since March 15 because of the COVID-19 global pandemic.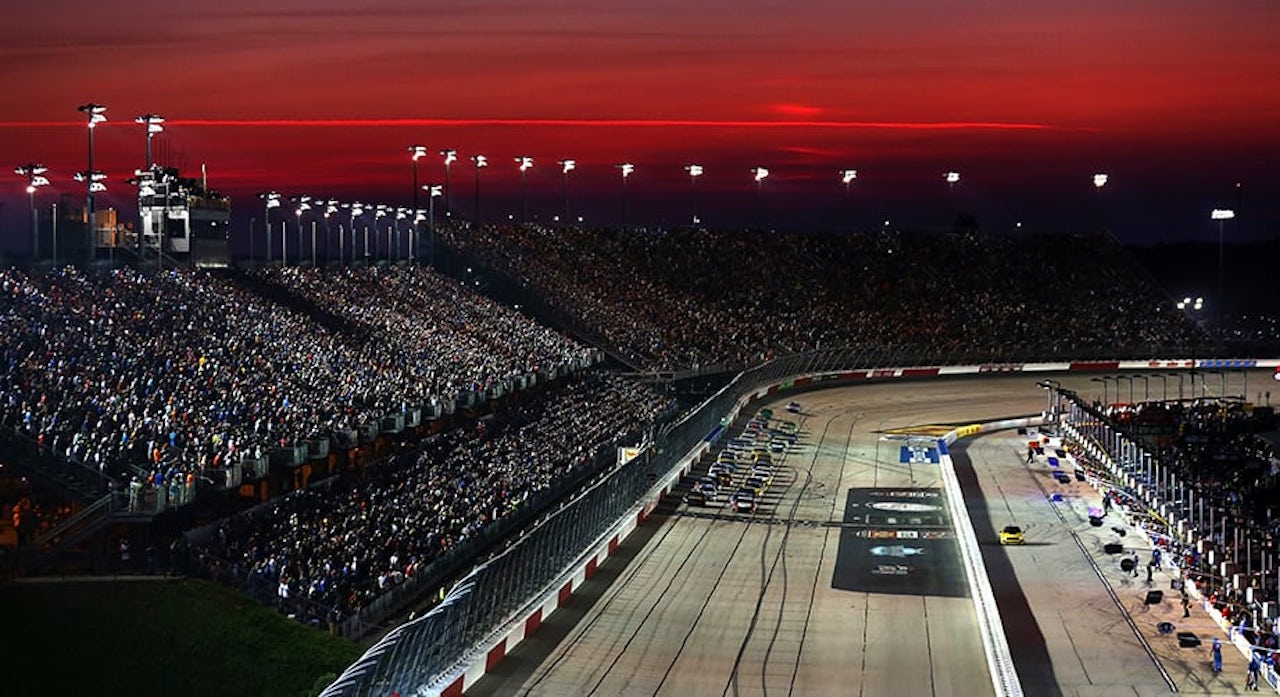 Autoweek reported that the first six races will be run without fans in attendance. NASCAR did not comment on the report, but did issue a statement on April 17 saying that May 17th is its target date to resume living racing.
---
NASCAR's Expected Schedule

Sunday, May 17, Darlington (SC) 400
Wednesday, May 20, Darlington (SC) 310
Sunday, May 24, Coca-Cola 600 at Charlotte (NC)
Wednesday, May 27, Charlotte (NC) 310
Sunday, May 31, Martinsville, VA
Wednesday, June 3, Bristol, TN
Sunday, June 7, Atlanta
Sunday, June 14, Miami
---
"NASCAR is postponing the scheduled events on May 8-9 at Martinsville Speedway. Our intention remains to run all 36 races, with a potential return to racing without fans in attendance in May at a date and location to be determined. The health and safety of our competitors, employees, fans, and the communities in which we run continues to be our top priority. We will continue to consult with health experts and local, state, and federal officials as we assess future scheduling options," NASCAR's April 17 statement read.
Racing to Resume with Two Races at Darlington
The assumption after NASCAR's announcement was that the schedule would pick up with the All-Star Open and the All-Star Race at Charlotte Motor Speedway scheduled for Saturday, May 16. Those two races do not count in the Cup Series points contest, however.
Instead, Darlington Raceway, which wasn't scheduled to host a race until the Southern 500 in September, will hold the first two races of NASCAR's resumed schedule. The first race would be 400 miles and held on a Sunday. The next race would be 310 miles and held three days later.
Reporters asked South Carolina Gov. Henry McMaster about the state hosting two races during his Tuesday news conference. He would not confirm the report.
"That would be wonderful," McMaster said. "Those kind of decisions are being made all around the country."
North Carolina Ready for Racing
North Carolina Gov. Roy Cooper said on Tuesday that his state is ready to host NASCAR's Coca-Cola 600 at Charlotte Motor Speedway on May 24. Cooper told reporters that the race should go on as scheduled.
"We believe that unless the health conditions go down that we can have the Coca-Cola 600 on Memorial Day weekend in Charlotte," Cooper said. "I think that NASCAR will be making that announcement. We believe that's what will happen."
Speedway Motorsports President and CEO Marcus Smith put out a statement saying the track will be ready for racing.
"On behalf of our team at Charlotte Motor Speedway, I'd like to thank Gov. Cooper and all of our state and local government officials who are working with us to get NASCAR back on track with the Coca-Cola 600 on Memorial Day Weekend where it belongs," Smith said in a statement. "We'll have more details to share soon in conjunction with NASCAR's release of a revised event schedule."