After a week break NASCAR is back, returning to iconic Talladega Superspeedway for the Geico 500. It will be the first race in 30 years at the track that won't be run with restrictor plates.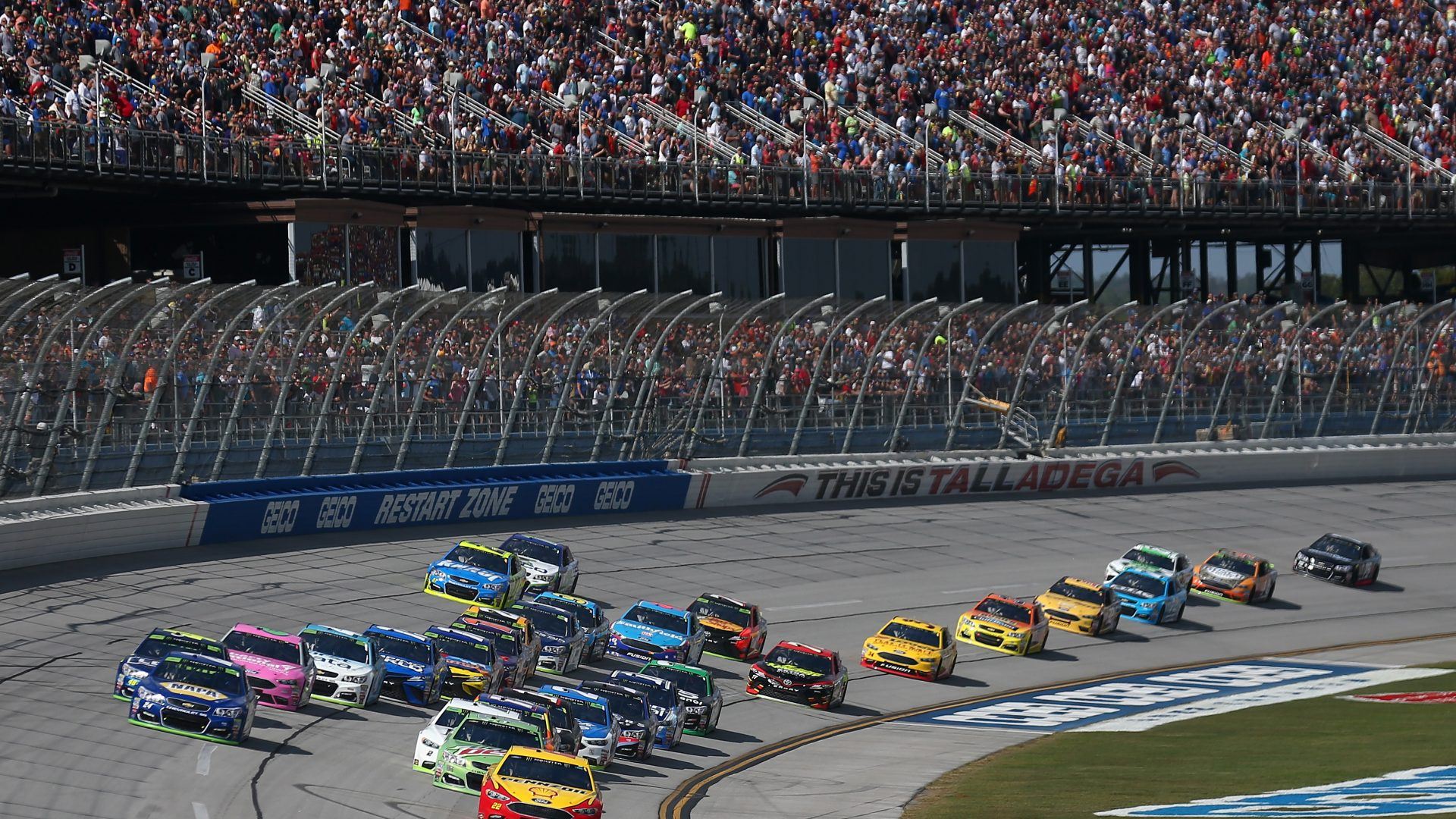 They instead will be using part of the new rules package and all cars will have tapered spacers to limit the engine's horsepower. The spacers are not the only speed cutting measure instituted by NASCAR. There will also be a 9 inch tall spoiler, aero ducts, and raising the rear an extra inch.
Officials insist the cars will be just as fast, if not faster, as when restrictor plates were used. It makes sense since the restrictor plates limited the horsepower to about 450, and the new rules package will give them 550.
Kevin Harvick said it will be interesting to see what happens, but he is totally uncertain about how the race will play out.
"I have no idea," Harvick said. "You just show up and see how it develops. All you can do is show up for a weekend at Talladega and see how it develops and go from there."
Increased Speed Welcome
Some drivers, including Ricky Stenhouse, who won here in 2017, said drivers will have to adapt to a faster track.
"We expect that the speeds will be higher than normal," Stenhouse said. "I know we are all looking forward to getting on track to see how the new rules package will affect the handling of the car. Talladega always put on a great race because we are all racing so close together."
The 2.66-mile track, with turns banked at 33 degrees, was already one of the fastest on the circuit, and cars running four abreast is common. What is also a regularity is a big crash that takes out most of the field.
That makes handicapping this race a little more difficult for oddsmakers. For instance Kyle Busch, who has dominated NASCAR so far this season, isn't the favorite. Busch, who has won three of the nine races so far, is at 10/1.
Busch even seemed to admit he shouldn't be the top pick.
"You kind of look at what Denny (Hamlin) does and what Brad (Keselowski) does, the guys who are good racers at Daytona and Talladega and the guys who are fast right now," Busch said. "Denny makes the most out of what he's got for equipment and I've got the same stuff and I'm not quite as forceful in situations as he is and he makes that work for him."
Ford Dominating Talladega
The reason Busch is not favored is because of his car. He drives a Toyota and it has been Fords that rule Talladega. Ford drivers have won the last seven Talladega races with Joey Logano and Brad Keselowski combining for five victories. Not surprisingly that pair are the 8/1 pick to win.
Another Ford driver might be trying to win his second straight on Sunday. Aric Almirola won the fall race there and is a 14/1 pick to repeat.
"I always had to go to these races and be aggressive because, back then, they were our only realistic options to win races," Almirola "It was the only way I could make it into the playoffs and we were able to do that in 2014. They've been good to me. I've always gone into those races with that mindset."