The playoff hopes of Jimmie Johnson ended at the wall at Indianapolis Motor Speedway on Sunday. The 43-year-old made contact with the barrier on Lap 55, and it took him out of the Big Machine Vodka 400.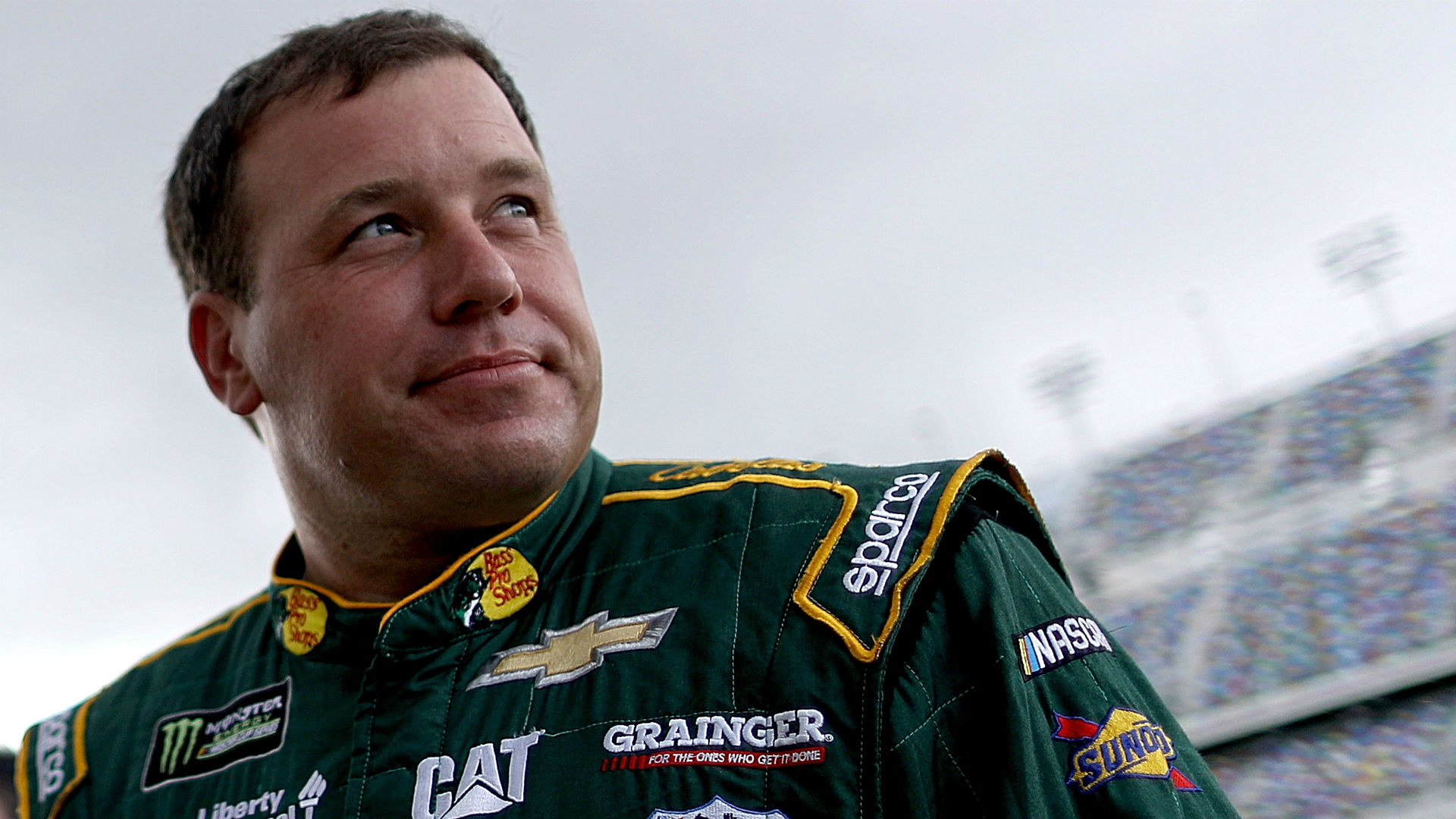 Johnson finished in 35th place, not nearly what he needed to grab the last playoff spot. He needed to get to 16th, but the crash kept him at 18th place. It is the first time since the playoff began in 2004 that Johnson won't be in it. He has seven Cup championships in his career.
"Damn, what a bummer and a letdown. But thank you to all my fans for all of your support. I promise you, we are getting stronger," Johnson posted in a video on Twitter. "This team is going in the right direction. Chasing eight will have to wait until next year."
Suarez Knocked Out
Daniel Suarez was tied for 16th with Ryan Newman going into Sunday's final regular-season race. But Suarez was left on the outside looking in after finishing 11th on Sunday. Newman finished eighth, and grabbed the final spot by a mere four points.
"I can tell you it wasn't for lack of effort," Suarez said of missing the playoffs. "We didn't have things play our way. The last pit stop cycle, the caution came out after we pitted. That was unfortunate. I was not in the position I wanted to be. After that, we had only 28, 26 laps to go. I knew it was going to be tough, but I wasn't giving up. I was driving extremely hard, three-wide."
Odds for Monster Energy Cup Championship

Driver                                             Odds

Kyle Busch                                     7/2

Joey Logano                                  6/1

Brad Keselowski                            6/1

Kevin Harvick                                6/1

Martin Truex Jr.                             6/1

Denny Hamlin                               8/1

Chase Elliott                                16/1

Kyle Larson                                 16/1

Erik Jones                                   16/1

Kurt Busch                                  25/1

Ryan Blaney                               30/1

Alex Bowman                             60/1

William Byron                             60/1

Clint Bowyer                              100/1

Arik Almirola                              100/1

Ryan Newman                           100/1

Odds Courtesy of Westgate LV SuperBook  
Newman was overjoyed he will be competing in the playoffs for the first time.
"I guess if you look at our roster, there's more new people on our team together for the first time than all the other teams put together and I'm proud that we've been able to take that and use our experience collectively," Newman said. "Not our experience together, but collectively, of our own knowledge from places and things that we've done and turned that into a playoff position. Now we've just got to do something with it. We were eighth today, and if we can do that three times we'll be in good shape."
Keselowski Slams Indy After Crash
Brad Keselowski isn't a fan of the tire barrier he crashed into at IMS on Sunday. Keselowski tangled with Erik Jones and got knocked out of the race barely a third of the way through.
"There is this spot on the wall with just an atrocious angle," Keselowski. "I don't know what that spot is for but it does not need to be there. But we found it. That is how racing goes. We find the things. This track really was part of the safety revolution about 15-20 years ago and I think it is time for another."
This week's Odds, Pick
The playoffs begin on Sunday and Kyle Busch is the 9/2 favorite. We like Brad Keselowski at 5/1. He has had success at this style of racetrack.