NASCAR officials have decided the coronavirus outbreak isn't serious enough to cancel races, but they did announce there will be no fans will be at the next two events. This week's Folds of Honor QuikTrip 500 at Atlanta Motor Speedway and next week's Dixie Vodka 400 at Homestead-Miami Speedway will go on as scheduled, but fans won't be allowed at the tracks.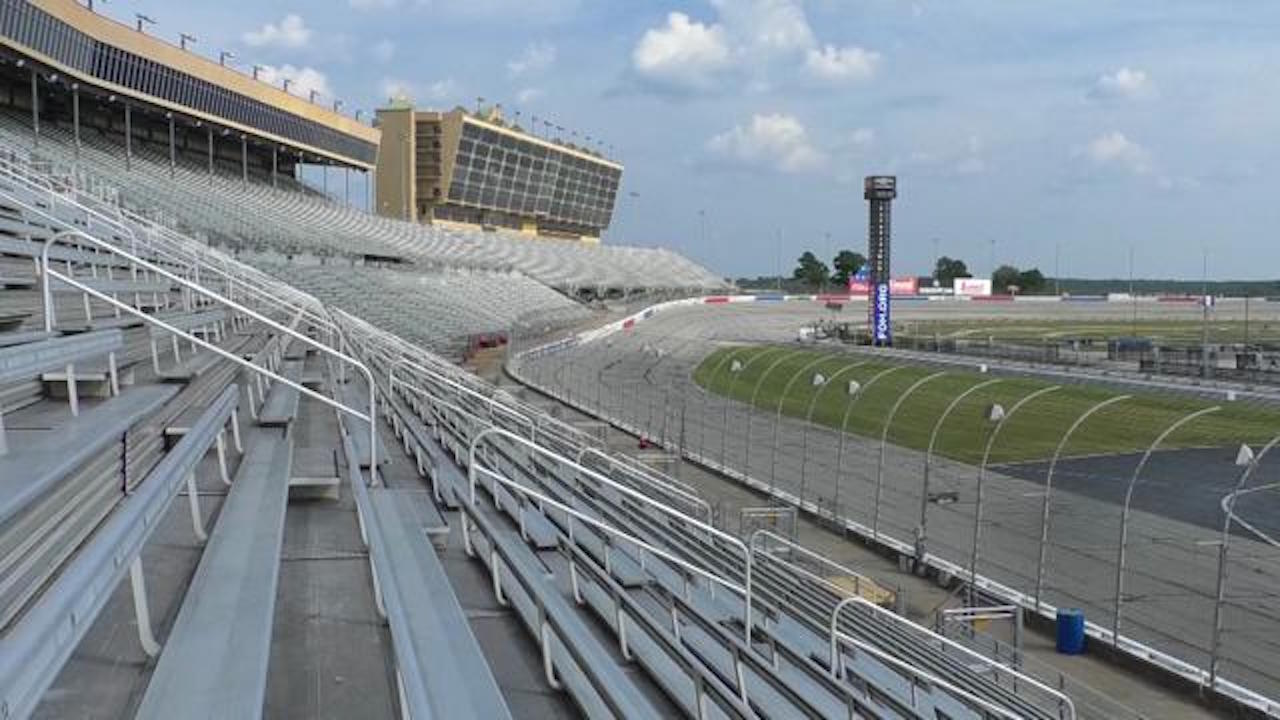 NASCAR put out a brief statement on why it took this action regarding the coronavirus outbreak.
"At this time, NASCAR will hold its race events at Atlanta Motor Speedway and Homestead-Miami Speedway without fans in attendance," the statement read. "These events will be restricted to competitors, crews, officials, and other necessary personnel to conduct the race. We will work with public health officials as we determine future scheduling beyond these events."
No other comments were provided. The decision also affects the Xfinity and Truck series races.
NASCAR Taking Coronavirus Precautions
In Georgia, where this week's race is being held, there are currently 31 confirmed cases of coronavirus with one death. In Florida, where next week's race is scheduled, 29 cases have been confirmed with two deaths.
Florida governor Ron DeSantis suggested that mass gatherings in the state should be postponed as an effort to control the spread of coronavirus.
"I am recommending local municipalities and private entities to strongly consider limiting or postponing mass gatherings in the state of Florida," DeSantis said. "This is an opportunity, our health officials believe, where some of these large-scale events can be postponed and do it later."
Florida is the hub of several sporting events. In addition to the NASCAR race next week, they have a PGA Tour event this week, two NHL teams, an NBA team, and MLB spring training. All except the PGA Tour and NASCAR have suspended their sporting events because of the coronavirus outbreak. DeSantis admitted he has no power to dictate what sports organizations can and can't do in the state.
NASCAR is taking preventative action to limit the possible spread of coronavirus, including holding the driver-crew chief meeting in open-air locations with attendance restricted to drivers, crew chiefs, team owners, and select officials and dignitaries. NASCAR also plans to provide a 6-foot buffer around the grid and driver introduction stage, and limit access to team haulers.
Australian Grand Prix Postponed
The Australian Grand Prix, the Formula 1 season opener, was postponed following McLaren's withdrawal from the race after a team member tested positive for coronavirus.
Other members of McLaren were also tested following the news. McLaren officials put out a statement saying the measures were necessary.
"The team has prepared for this eventuality and has ongoing support in place for its employee who will now enter a period of quarantine. The team is cooperating with the relevant local authorities to assist their investigations and analysis," the statement said.