Kevin Harvick was the favorite to win the NASCAR Cup Championship at 2/1, but instead, will be watching four other drivers compete for the top prize. The 44-year-old seemed to be a cinch to make the Championship 4, but finished 17th at Sunday's Xfinity 500 and was eight points shy of advancing to next week's title race at Phoenix.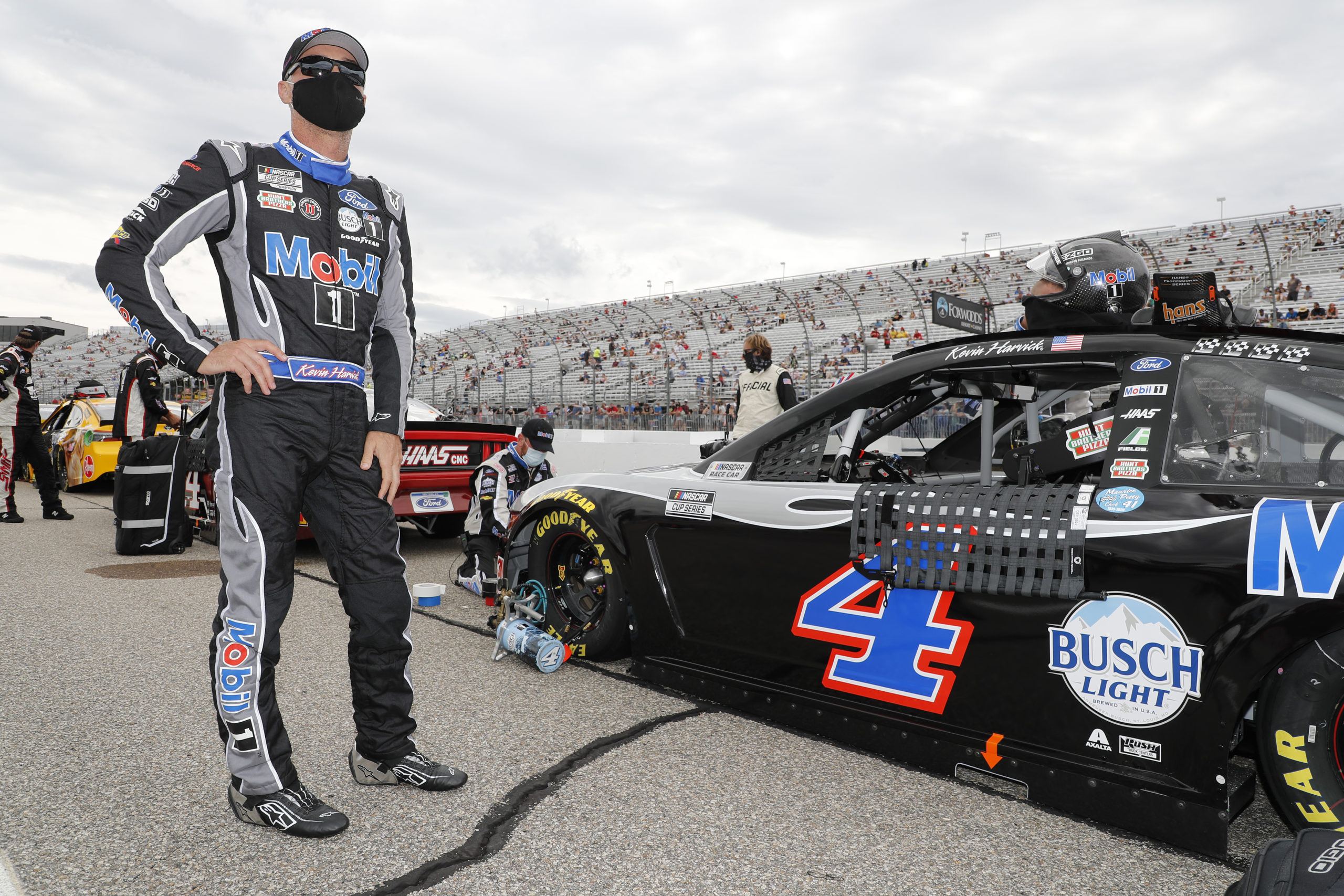 The 44-year-old made the NASCAR Cup Championship finals in six of the last seven years, but was upset at Martinsville Speedway on Sunday. Joey Logano, who won at Kansas three weeks ago to automatically qualify, will be joined by Sunday's winner, Chase Elliott along with other finalists, Denny Hamlin and Brad Keselowski.
---
Odds to Win NASCAR Cup Championship
| | |
| --- | --- |
| Chase Elliott | +240 |
| Denny Hamlin | +240 |
| Joey Logano | +275 |
| Brad Keselowski | +300 |
Source: FOX Bet
---
No one was stunned more at missing the NASCAR Cup Championship than Harvick. He won a season-best nine Cup races, and was second in the standings going into Martinsville. Harvick told reporters it was a tough loss to accept.
"We just weren't good, and everybody on our Mobile 1 Ford just kept battling to make it better and give ourselves a shot there at the end," Harvick said. "I tried to drive into the door of the 18 to get that last point to make it and spun him out. I don't usually drive like that, but you're trying to make it to the Championship 4 and doing everything you can."
Kevin Harvick and Kyle Busch spin in the last corner!

Kevin Harvick has been eliminated from the #NASCARPlayoffs. pic.twitter.com/Ju7PoN1Wrm

— #NASCARPlayoffs on NBC (@NASCARonNBC) November 1, 2020
Drivers Shocked Harvick Not in NASCAR Cup Championship
Hamlin, who finished 11th, still had enough points to advance to the NASCAR Cup Championship. He was surprised Harvick won't be joining him.
"I feel bad for Kevin, I think they deserve to be in," Hamlin said. "There's not a person on this planet that would say they aren't a top-four team. We wanted to create a Game 7 moment, so this is what you get. If you have a bad race or two in a three-race series, you're out. Everything you do for eight innings doesn't matter if you don't have a good ninth inning."
Kurt Busch, who was also eliminated from the championship, couldn't believe what happened to Harvick.
"I never fathomed that (outcome)," Busch said. "Never expected the four to have the trouble he had. It shows you how tough this really is."
Elliott Makes Debut at Championship
Elliott had to win at Martinsville on Sunday to reach his first NASCAR Cup Championship, and he did just that. He told reporters it's a career-defining moment.
"It's the biggest win ever for us," Elliott said. "I've never been in this position before, and it's exciting."
Elliott believes this will be the first of many appearances in the Championship 4.
"We want to assert ourselves amongst the people who can make it consistently," Elliott said. "I feel like we're very capable of doing that. We just have to seize the moment."