After 18 years at Homestead-Miami Speedway, NASCAR championship weekend is moving to ISM Raceway near Phoenix in 2020. Some drivers would like to see it rotate to another racetrack the following year.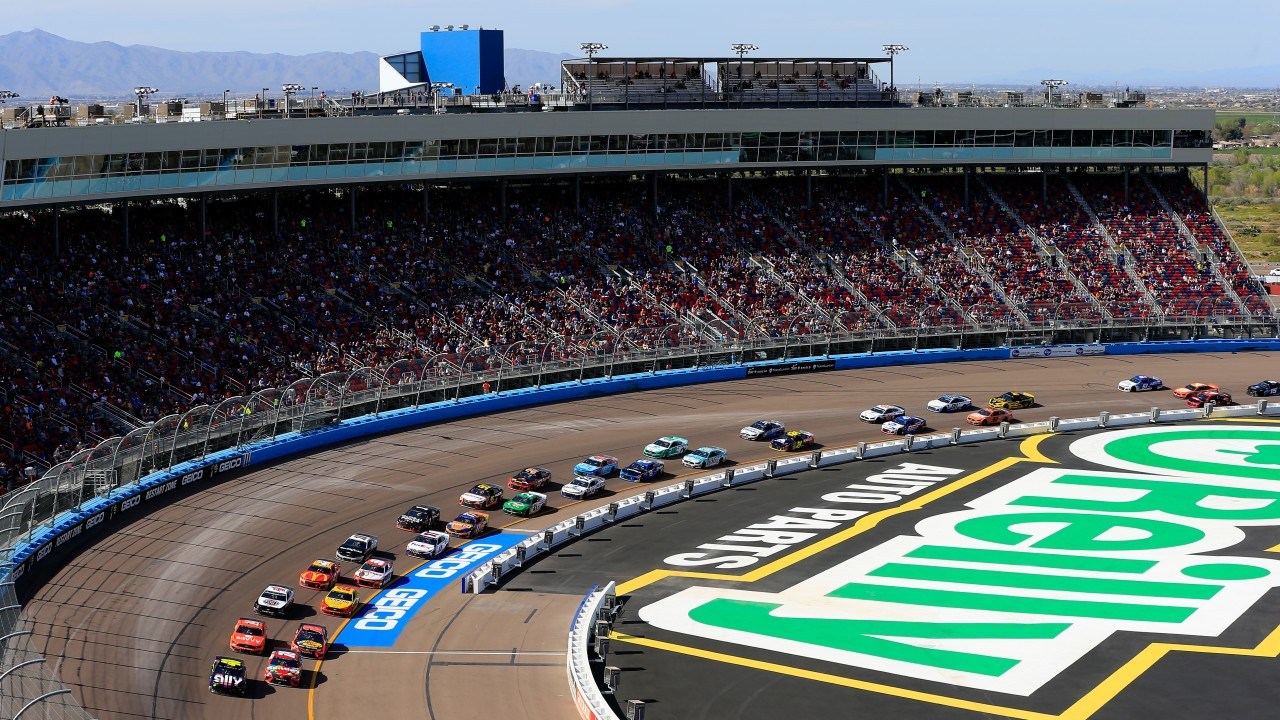 Nascar officials won't release the 2021 schedule until the spring.
Odds to Win 2020 NASCAR Championship

Driver                                    Odds

Martin Truex Jr.                      5/1

Kyle Busch                             6/1

Kevin Harvick                         6/1

Denny Hamlin                        8/1

Kyle Larson                            10/1

Joey Logano                          10/1

Chase Elliott                          12/1

Brad Keselowski                    12/1

Ryan Blaney                           20/1

William Bryon                         20/1

Erik Jones                              20/1

Alex Bowman                         40/1

Kurt Busch                             40/1

Clint Bowyer                           40/1

Aric Almirola                           40/1

Matt DiBenedetto                    40/1

Jimmie Johnson                      40/1

Cole Custer                             80/1

Christopher Bell                      80/1

Odds Courtesy of Westgate Las Vegas SuperBook
The most vocal driver for switching tracks on an annual basis is Kevin Harvick. The veteran would like to see a Super Bowl atmosphere at the championship weekend, and told reporters achieving that requires change.
"It would not go back to Phoenix, I can tell you that," Harvick said. "If it was my schedule, it would not go back to Phoenix 100 percent. That's just really not the point of moving the championship race around to have it in the same spot consecutive years."
Drivers Support NASCAR Championship at ISM Raceway
Phoenix, though, is a natural for the season-ending race. It's two races this year, one in March, and the other the week before Homestead Miami, were both sold out. The facility also recently underwent a $178 million renovation.
Harvick said that whoever hosts the NASCAR Championship should be concerned with more than just the race.
"To me, what happens in the race is irrelevant," Harvick said. "It's great that we're going to crown a champion. We all love Homestead. The event and the market and the notoriety, the new things that come to a new market that help carry that racetrack for a number of years to come, are important. We have to use our championship event to rebuild enthusiasm in markets."
Another driver that supports the NASCAR Championship at Phoenix is 2017 title winner, Martin Truex Jr., who told reporters that a rotation for the championship is a good idea.
"It needs to move around," Truex said. "No question."
Will ISM Raceway Provide Excitement?
One of the reasons drivers love having the NASCAR Championship at Homestead-Miami is the unpredictability of the layout. Denny Hamlin told reporters that it's appealing to both drivers and fans.
"I would say, as drivers, I think it's unanimous we love the racetrack," Hamlin said. "I think the racetrack is phenomenal, and I believe as a driver you can really make a difference here. Even if your car is lacking a little bit, you can move around and change the characteristics of your car, the handling of your car through different lines and whatnot."
NASCAR president Steve Phelps said ISM Raceway should be an ideal place to hold the NASCAR Championship.
"We are working with our industry — our teams, our [manufacturers], and Goodyear — to make sure that the racing we have in Phoenix, both in the spring as well as our championship next year, is as good as it can be," Phelps said. "Our promise to our fans, and we'll do it right here, is we are going to provide the best racing we can at our short tracks. I think we've over-delivered on the intermediate tracks, and we will make sure that when we get to Phoenix in the spring, and some of the other race tracks that are short tracks, that are going to have better racing."