The racing future for standout 4-year-old Mystic Guide has become uncertain after owner-breeder Godolphin announced he would undergo surgery for a knee chip.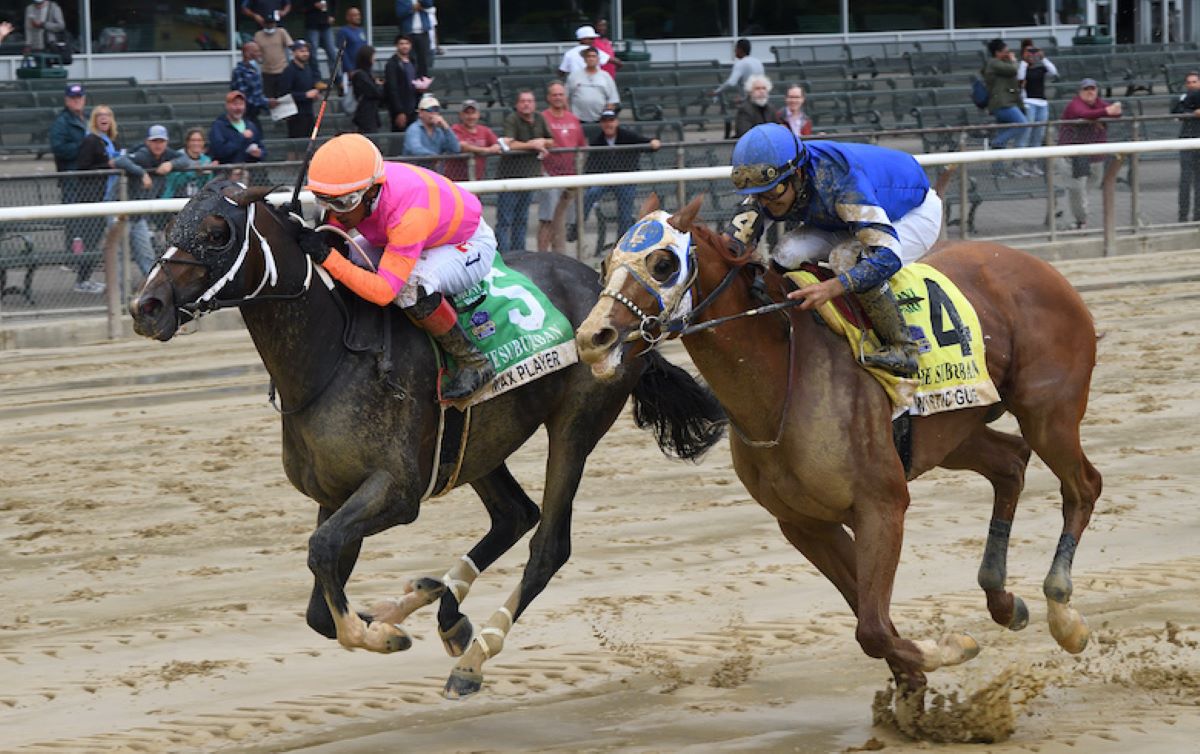 Noted surgeon Dr. Larry Bramlage of Rood and Riddle Equine Hospital in Lexington, Kentucky, will perform the surgery. Meanwhile, the Dubai World Cup winner goes on the shelf indefinitely, according to Godolphin president Jimmy Bell.
"Mystic Guide is in great hands with Dr. Bramlage, so it now becomes a question of doing what's right for the horse," Bell said in a release. "It's too early at this time to make a decision to either continue racing or retire him, but we will give him some time to recuperate and we will then make that determination."
Mystic Guide finished second by a neck to Max Player as the 4/5 favorite in the July 3, Grade 2 Suburban Handicap at Belmont Park. That prompted trainer Mike Stidham, concerned about what he deemed a sub-par outing, to investigate the colt's soundness.
"Expectations for the Suburban were high, so with his runner-up finish, we felt that we should take some precautionary X-rays," Stidham said in that statement. "We then followed those up with a PET scan, which revealed the chip. It's certainly unfortunate, but I am glad we know the extent of the injury and can move forward from here."
Mystic Guide is currently ranked third in National Thoroughbred Racing Association's National Thoroughbred Poll. He trails only Letruska and Maxfield. A four-time winner, Mystic Guide hasn't finished outside the exacta in his last five races (3-2-0), dating to his victory in the Grade 2 Jim Dandy Stakes last September.
He owns a 4-3-2 record in nine starts, along with nearly $7.6 million in career earnings. Of that career total, $7.2 million came from his victory in March's $12 million Dubai World Cup.