The Yankees signed DJ LeMahieu in the offseason to bolster the infield when Didi Gregorius underwent Tommy John surgery, but they had no idea that LeMahieu would become the Yankees' biggest clutch hitter while becoming an All-Star and leading the American League in hitting with a .336 batting average.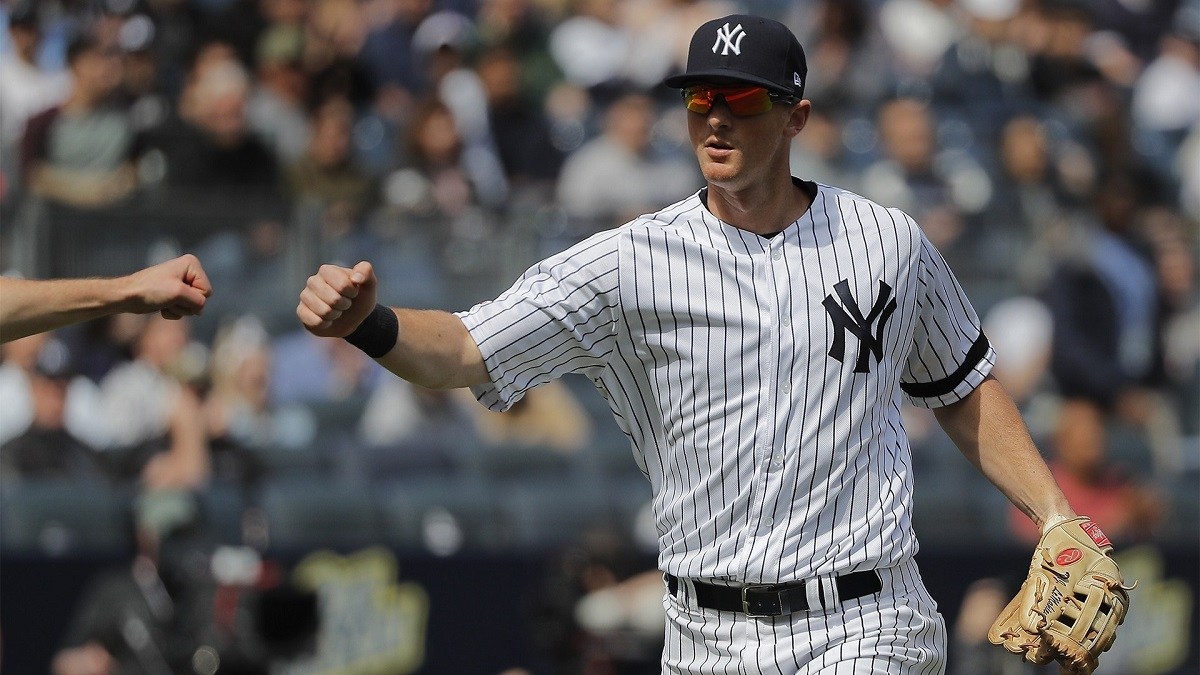 LeMahieu, along with teammate Gary Sanchez, were named starters for the American League in the upcoming All-Star Game.
Brian Cashman knew he was getting a former Gold Glove infielder to bolster the defense and a former NL batting champion with a .300 career average. Most Yankees fans overlooked him because he played in obscurity with the Colorado Rockies. In a short time, fans realized he's the most consistent hitter on the team but no one expected he'd lead the American League in batting average and hit over 35 points over his career average.
WHO IS DJ LEMAHIEU
Hometown: Bloomfield, Michigan
Age: 30
Position: 2B, 3B, 1B
Drafted: LSU, 2nd Round in 2009 MLB Draft
Stats: .336 AVG, 12 HR, 54 RBI
Gold Gloves: 3
Teams: Cubs, Rockies, Yankees
LeMahieu has been hot in June with six homers and a .373 average. He's also hitting in clutch situations with a scorching .478 with runners in scoring position.
"Feeling pretty comfortable at the plate," LeMahieu told The Athletic. "Feeling pretty comfortable. Just seeing the ball well right now. Just on one of those rolls."
The Chicago Cubs originally drafted LeMahieu out of LSU. He led the team to a College World Series title in 2009 and got plucked in the second round with the 79th overall picked.
In seven seasons with the Colorado Rockies, LeMahieu won three Gold Gloves and got named to two All-Star squads.
DJLM MVP?
Aaron Boone has come to rely on LeMahieu to set the table at the top of the lineup. He rarely strikes out and always figures out a way to get on base.
LeMahieu leads the AL with a .336 batting average. His slash line is .336/.385/.522. He also demonstrated a little more at the plate as well. He bashed 12 home runs and drove in 54 runs for the Bronx Bombers.
When the Yankees were struggling with injuries earlier in the season, LeMahieu provided manager Aaron Boone with a veteran everyday player that maintained a high level of performance. LeMahieu is one of those guys that needs to play every day and he will do good things.
LeMahieu might not seem flashy and probably will not impress unfamiliar viewers that catch him for a half of a game. But if you watch him play every day, you start to realize that LeMahieu is an amazing ball player and the Yankees got the steal of the offseason.
Boone played LeMahieu at second base for most of the season. However, he moved over to third base and also played first base after Didi Gregorius returned from Tommy John surgery.
"He's out there to rip your heart out," said manager Aaron Boone.
The rest of the league might not have been playing close attention to LeMahieu's numbers in Colorado, but the Yankees metrics department took notice. He was at the top of the list of offseason acquisitions. To think he might not even get a chance if Didi Gregorius or Miguel Andujar were not injured?