The baseball season is a little more than halfway over, and there has been a shift in odds for the MVP races. In the National League two longshots have become favorites, while one player in the American League has cemented his standing as the top pick.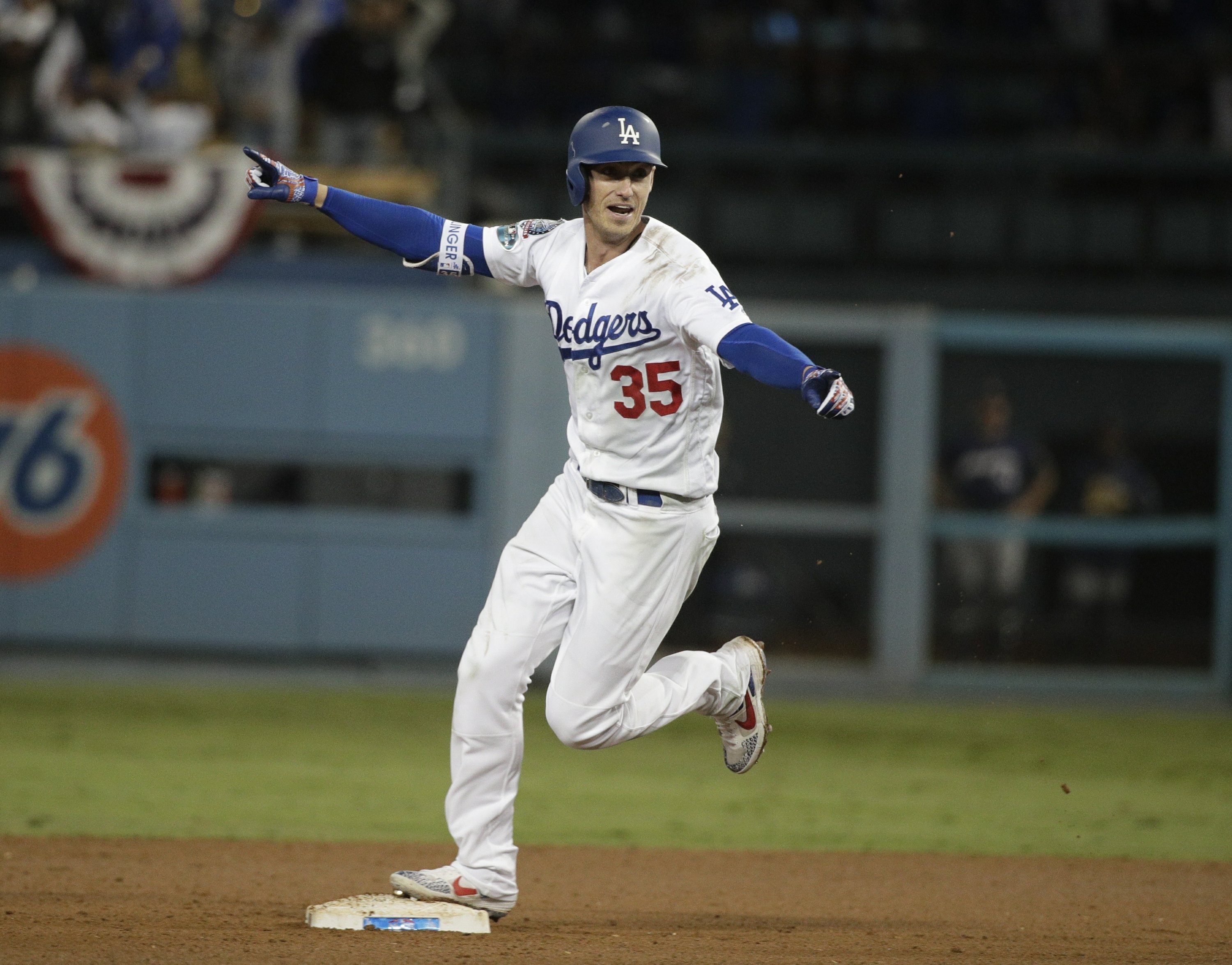 Two preseason picks for the award in the NL have faded away. Bryce Harper of the Philadelphia Phillies was the favorite at the end of March at 6/1. He has struggled after signing the richest contract in baseball last year, and his odds have ballooned to 100/1.
Nolan Arenado of Colorado was behind Harper at 7/1, and while he is putting up solid numbers, has watched the Rockies slip to fourth place in the NL West. His odds have gone to 40/1.
Bellinger, Yelich Battling for Award
The new favorites are Cody Bellinger of the Los Angeles Dodgers and Christian Yelich of the Milwaukee Brewers. Bellinger has gone from 25/1 to 1/2 in the span of four months. Yelich, who won the award last year, has seen his odds drop from 18/1 to 8/5.
The two outfielders had similar stats going into the All-Star Break. Bellinger has a .338 batting average with 30 home runs and 71 RBI. Yelich is batting .329 with 31 homers and 67 RBI.
Milwaukee manager Craig Counsell told the Wisconsin State Journal that his player should repeat as MVP.
"He's continued what won him the MVP, and he's bettered it, really," Counsell said. "He's had a great first half."
Bellinger has transformed himself into an everyday player by making some adjustments to his swing. The changes impressed Dodgers president of baseball operations, Andrew Friedman, who told the LA Times that his production has jumped.
"I think the adjustments he's made with two strikes, that's been the most seismic [change]," Friedman said. "I think what he's doing right now, with two strikes, it's had a lot to do with his dramatic jump in offensive value."
While these two are the top choices right now, if either fades like Harper and Arenado did, there are a couple of choices bettors might want to look at.
Josh Bell of Pittsburgh and Pete Alonso of the New York Mets are attractive longshots. Bell is hitting .302 with 27 home runs and 84 RBI. Alonso, who won the Home Run Derby on Monday, is the lone bright spot for the Mets. He is hitting .280, with 30 homers and 68 RBI.
Trout Reeling in Honor
Despite the Los Angeles Angels mired in fourth place in the AL West, Mike Trout is honing in on his third MVP award. The outfielder began as the clear 3/1 favorite, but has since gone to 1/15.
New manager Brad Ausmus has marveled at Trout, and said nothing he does surprises him.
"He's just very talented offensively from a speed and a power standpoint," Ausmus said. "He's a once-in-a-generation player. I don't know how else to describe it."
Teammate Tommy LaStella said Trout is almost larger than life.
"He's our leader," LaStella said. "He's been around the game for such a long time and from such a young age. We lean on Mike for so many things."