Money Moves is in and Shirl's Speight and Dr Post are out. Those are the latest moves shaping the Kentucky Derby field one week before the gates open for the 146th Run for the Roses.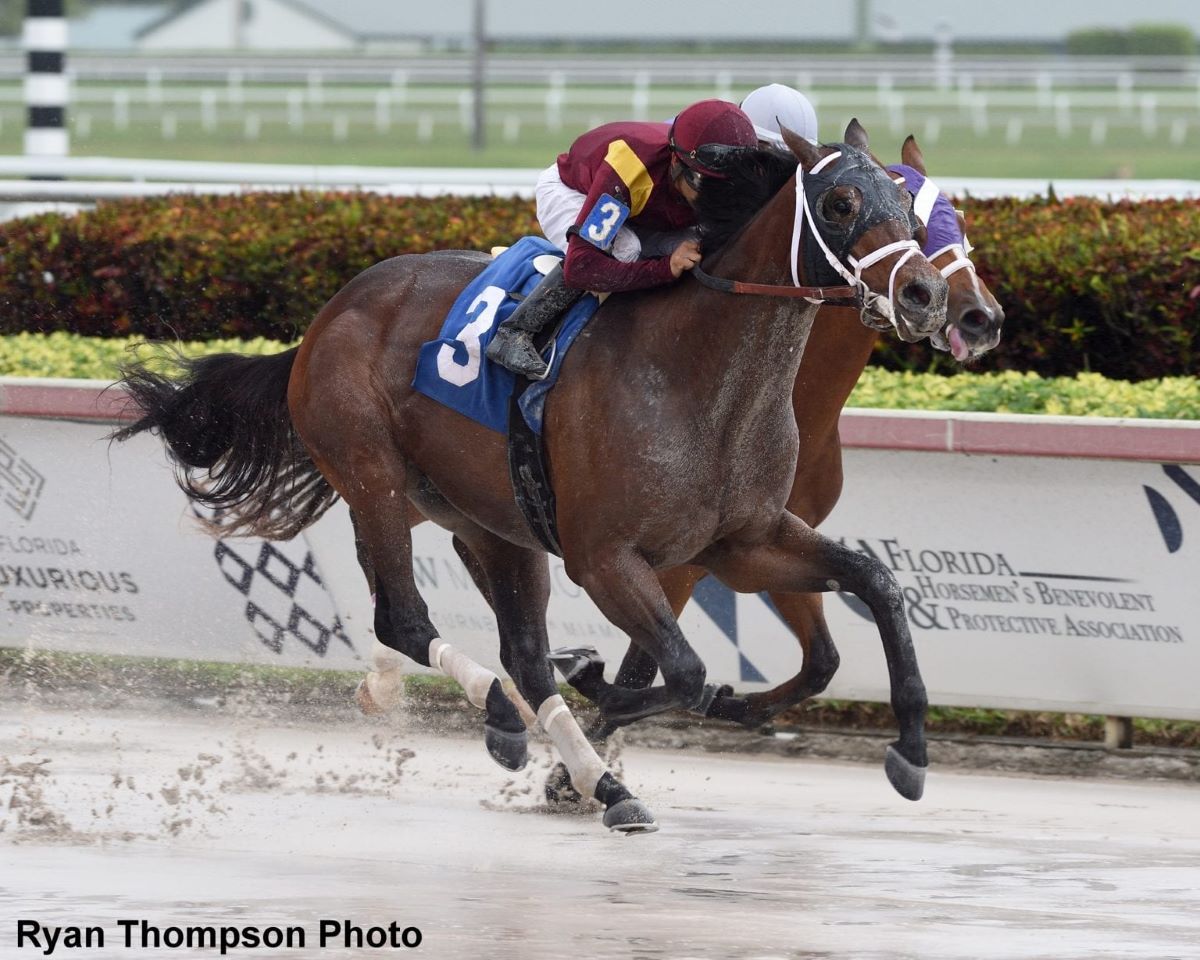 Money Moves is in, as of now. With zero Derby qualifying points, he's in the field as long as the connections of three horses with graded-stakes earnings don't get Derby Fever and enter before Tuesday's deadline.
The key words here are "graded-stakes earnings." Money Moves doesn't have any of those either, since the Derby marks his stakes debut. He owns maiden and allowance victories — two victories and a runner-up in three starts — which makes him an arriviste to the proceedings. It also makes him a rarity, because in any other year since the points system was instituted in 2013, Money Moves and his rather pedestrian resume wouldn't come near the Derby starting gate.
But trainer Todd Pletcher gets his record 55th Derby starter because, well, there's a rare opening and Pletcher liked what he saw from two recent breezes. And futures bettors get another flier to take. Money Moves opened at 88/1 on Circa Sports Derby Futures Board. He currently sits at 60/1.
"Usually, you wouldn't even have the opportunity in a normal year," Pletcher told VSiN's Ron Flatter. "With an oversubscribed field and without having any points at all, you wouldn't get in. But it's 2020. Crazy things have been happening. Who knows? Maybe crazier things have happened."
Hall of Famer Castellano Happened to be Available
Getting Hall of Fame jockey Javier Castellano aboard Money Moves probably qualifies as one of those "crazy things." Castellano found himself without a mount when Caracaro went down with an apparent tendon injury after a Friday workout. He went less than 24 hours without a mount before Pletcher did the logical thing and plugged him in.
While Pletcher was plugging in Money Moves, he was pulling out Dr Post, who does have enough Derby points (80). Instead, Pletcher will keep Dr Post home and send the Belmont Stakes runner-up to the Grade 2 Jim Dandy at Saratoga, with a likely eye toward October's Preakness Stakes.
Dr Post burst on the scene with that second-place finish to Tiz the Law in June's Belmont Stakes. That vaulted him up numerous Derby future boards. But his momentum stalled a month later when he finished a pedestrian third to Authentic and Ny Traffic at the Haskell Stakes. While Pletcher didn't blame his horse for the Haskell disappointment, he thinks a smaller field puts Dr Post in a better position for the Preakness.
Untimely Cough Hacks Shirl's Speight Out of Field
Meanwhile, north of the border, Shirl's Speight will miss the Derby due to a cough, according to a tweet from owner Charles Fipke.
Here is Mr. Fipke's statement regarding SHIRL'S SPEIGHT: "Several of Roger [Attfield]'s horses have caught this minor bug, and we expect a complete recovery quickly. We appreciate all the good wishes, and we'll be looking forward to the Preakness."

Sid Fernando photo. pic.twitter.com/oWVRYn76CG

— Fipke Stable (@PerfectSoulIRE) August 29, 2020
"He's coughing and full of mucus, so we've had to put him on antibiotics," trainer Roger Attfield told Churchill Downs. "I've had four or five of them (get sick) these last couple weeks actually. It's nothing majorly serious, but it's bad timing. We were looking forward to seeing if we could (get) something fancy, but there will be another day. Just normal stuff we have to go through quite often."
Shirl's Speight was one of those 3-year-olds who wasn't close to ready for a May Derby. But he won his debut by eight lengths at Woodbine last month, then won the Grade 3 Marine Stakes three weeks later by 2 ¾ lengths. He was shaping up as one of the more intriguing Derby entries, one nobody thought would challenge Tiz the Law, but who could find prime real estate on the board.