The talking continues at a furious pace and the money mentioned keeps going higher, but so far there is no concrete date set for a boxing match between Floyd Mayweather and Conor McGregor.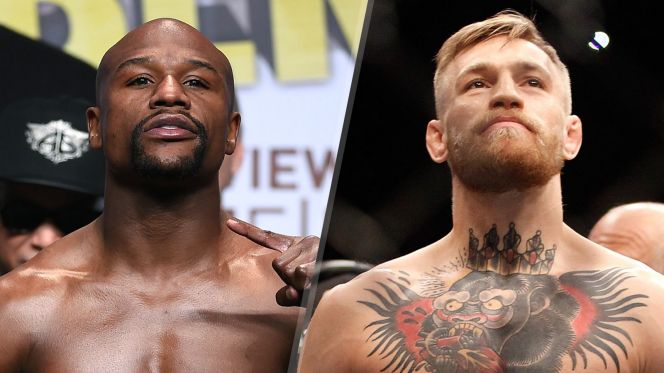 It has been more than a year since the fight was proposed and at the time seemed like a longshot to happen, but over time has gained traction. The latest figure for the purse is $175 million, with $100 million going to Mayweather.
One huge sticking point was UFC President, Dana White, who was opposed to the bout and wasn't sure he would approve it since McGregor was under contract with him.
White Now Favors Fight
The UFC chief went on a national radio show Wednesday and expressed optimism the fight will happen.
"I wanted to get McGregor locked in first, because McGregor is under contract with me," he said. "At the end of the day, does this fight make a ton of sense for me? It really doesn't. But Conor wants this thing really bad, and I've said it many times, the kid's stepped up and saved some big fights for me, man, so I'm in. I'll figure it out."
Negotiating with McGregor is easy because of the history between the two. The harder sell with be Mayweather. When White first threw out $25 million for the champion, it was mocked by the boxer and his camp. He has since readjusted his offer.
"If the fight sells as well as I think it can, Floyd makes a little north of $100 (million) and Conor makes $75 (million)," White said. "(Mayweather) feels like he's the A-side and he should get more of it. We haven't really gotten into that negotiation yet."
Still Long Way Away
It was rumored that the contest would be held in the summer, but that does not seem likely for several reasons.
The first is White admitted that a contract with both fighters will not be inked anytime soon and there are still several details to work out.
Secondly, the pair needs time to train. Mayweather's last fight was in September 2015 and afterword he announced his retirement with a 49-0 record. He did say he would return to the ring to take on the 28 year-old.
Despite McGregor's youth, he is a huge underdog if a match were to take place. The Westgate LV SuperBook has him at plus-1100.