Major League Soccer announced on Monday that it would be restructuring its postseason system, creating an expanded single-elimination bracket for the MLS Cup playoffs.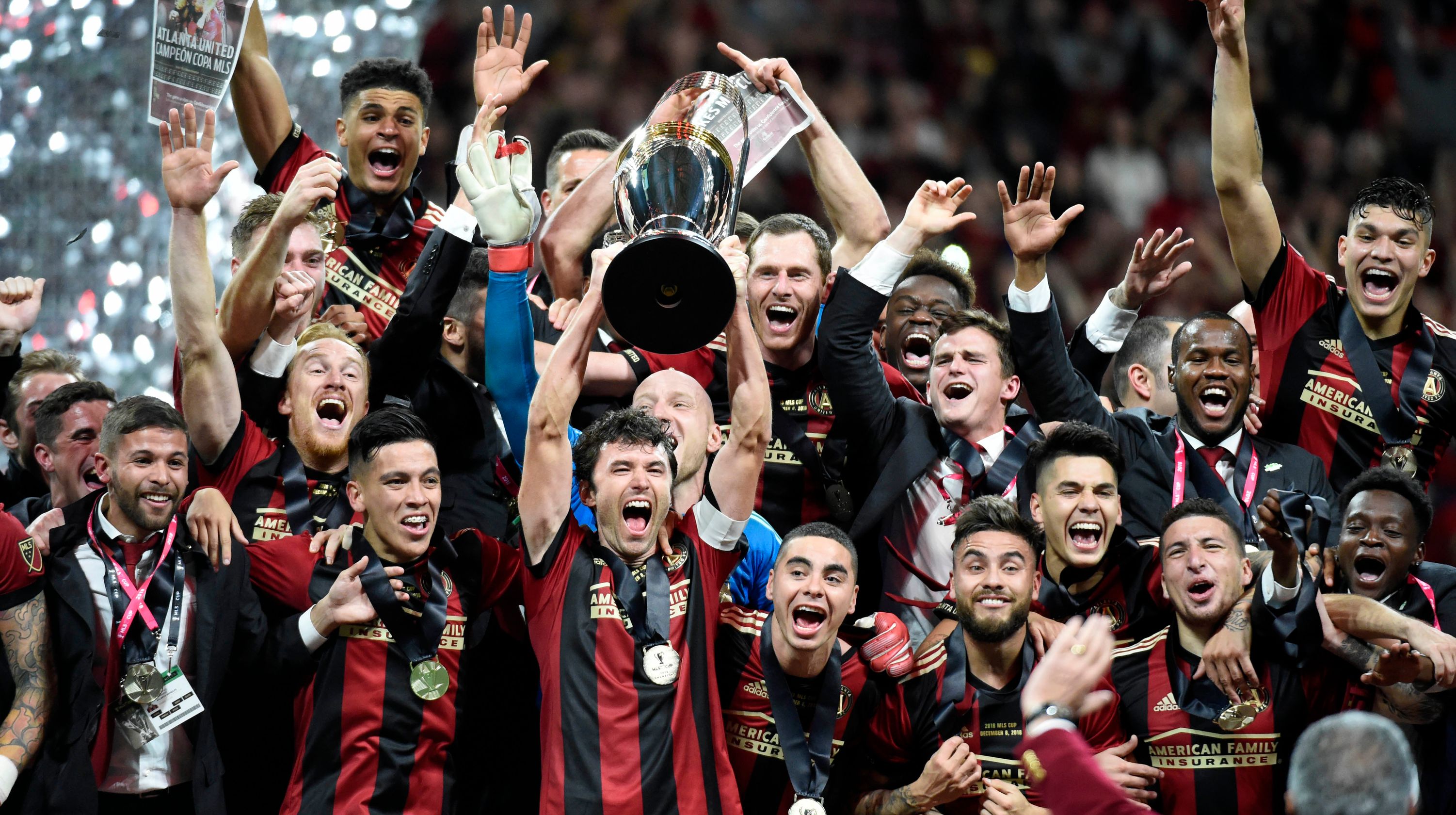 Under the new format, home field advantage will play a larger role in the playoffs, as will the race to finish first in each conference.
MLS Emphasizing Regular Season Success
With seven teams from each conference reaching the playoffs, only the top seed will earn a bye to the second round. All rounds will be played as single-game contests, with the higher-seeded club earning home field advantage. If a match is tied after 90 minutes, extra time will be played, followed by penalties if necessary.
The previous MLS playoff format featured a single-elimination play-in round, followed by two-leg ties in which the higher seed had the relatively smaller advantage of hosting the second match. The playoffs concluded with the single-elimination MLS Cup.
MLS officials are hoping that the new format will better reward regular season success. Based on the league's own research, higher seeds (playing at home) have a .673 winning percentage in one-game matches, while they have only managed to advance 55 percent of the time in two-legged series.
"The idea here is to continually work on making the regular season become more and more important," MLS Commissioner Don Garber said earlier in December. "Our playoff format, the one that we're evaluating, I think is really going to place a very, very high emphasis, strong emphasis, on the regular season."
Single-Elimination Will Add Drama, Randomness
The modified format does have its critics. The biggest issue with having single-elimination matches is that a single fluke goal or bad call from a referee could determine a winner, especially in such a low-scoring sport as soccer. That could – and probably will, at some point – lead to a lower-ranked team winning a title after pulling out a series of close victories or penalty shootouts on the road.
That means there will be more drama, but a lower chance that the best team wins a championship in any given year. Whether that's a good thing or a serious problem is largely a matter of individual perception.
MLS also announced other scheduling changes alongside the playoff format. The regular season will still begin in early March, but will now wrap up in early October thanks to the addition of more mid-week games.
That will allow for a break before the playoffs begin on Oct. 19, while still allowing MLS Cup to take place on Nov. 10, reducing the likelihood of poor winter weather if a northern team is hosting the final. That schedule also allows MLS to conform to the existing FIFA international breaks in October and November.
How MLS Playoffs Compare to International Soccer
MLS has always been a bit of a black sheep in the international soccer community, as its structure and playoff system are different than the norms used in major European leagues. Here's a quick look at how some other major competitions determine their winners.
English Premier League: The EPL does not use playoffs at all, instead awarding its championship to the team that finishes first in the standings at the end of the regular season. This is the standard used in most major professional soccer leagues around the world.
UEFA Champions League: Soccer fans aren't unfamiliar with playoff brackets, however. In the Champions League, the final 16 teams play two-legged home-and-away knockout matches (known as "ties") up through the final, which is a single elimination match.
FA Cup: England's domestic cup competition more closely resembles the new MLS Cup format, but there are some differences. While most rounds feature single-elimination matches, home field advantage is determined by a random draw. If a first match ends in a tie, then the match is replayed at the other club's field; only a second draw in this match leads to extra time and the potential for a penalty shootout.