Major League Baseball and the MLB Players Association are inching closer to an agreement to begin the 2020 season, yet fears remain that the two sides will fail to make a deal in time to play ball.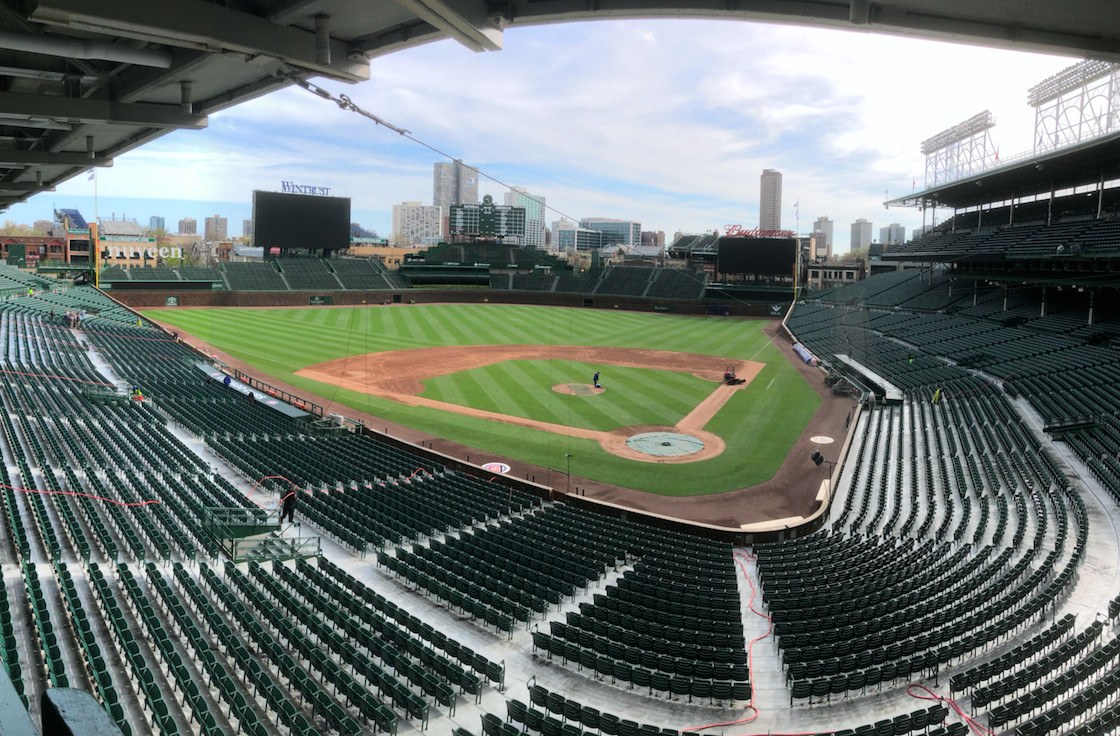 The MLBPA made the latest offer, proposing a 70-game season that would begin on July 19.
MLB, MLBPA 10 Games Apart on Proposals
The MLBPA proposal would include full prorated pay for players, with a 16-team playoff format for both 2020 and 2021. Spring training would start as soon as June 26.
"We believe this offer represents the basis for an agreement on a resumption of play," MLBPA executive director Tony Clark said in a statement.
MLB commissioner Rob Manfred immediately rejected the plan, saying that it isn't feasible to play 70 games given the uncertainty surrounding the COVID-19 pandemic.
"I told [Clark] 70 games was simply impossible given the calendar and the public health situation, and he went ahead and made that proposal anyway, Manfred said on Thursday. "We told them we're not playing doubleheaders. Our public health guys tell us you should not put people together for that number of hours in the day. It's not safe. But they just keep ignoring those things."
Outside of the length of the season, the two sides appear to agree on most other issues at this point. And with the league offering a 60-game schedule with full prorated pay, it might seem logical that a compromise could be found quickly. On Thursday, The Athletic's Ken Rosenthal told CBS Sports that an agreement could come in the next 48 hours.
Ken Rosenthal: "I do believe we will have an agreement within the next 48 hours." pic.twitter.com/5NHiNGKMDl

— Danny Vietti (@DannyVietti) June 18, 2020
Compromise Easier Said Than Done
But in another report for The Athletic, Rosenthal and Evan Drellich noted that, for some owners, even offering 60 games at full pay appears to be a stretch. Players, on the other hand, are giving up about $25 million in compensation each time they remove a game from the schedule.
"I have great respect for the players. I just do not think we can reach agreement on the number of games," Yankees president Randy Levine told The Athletic. "You have the players saying, 'Where and when. We're ready to play.' We agreed to pay them 100% pro rata of their salary. So [Manfred] should just say, 'We're finished talking about the number of games.'"
Meanwhile, players have pushed back against depictions of a meeting between Manfred and Clark. The two met for four hours on Tuesday after which, the league suggested that the two sides had agreed on the framework of a deal. Clark disputed that characterization.
"In my discussions with Rob in Arizona, we explored a potential pro rata framework, but I made clear repeatedly in that meeting — and after it — that there were a number of significant issues with what he proposed, in particular the number of games," Clark said in a statement. "It is unequivocally false to suggest that any tentative agreement or other agreement was reached in that meeting."
That leaves the two sides in an acrimonious relationship. And while they may not be far apart, the clock is ticking, as both sides know every day lost shortens a potential 2020 MLB season.