Players from each of the 30 Major League Baseball teams will take the virtual field over the next month to compete in an MLB The Show league.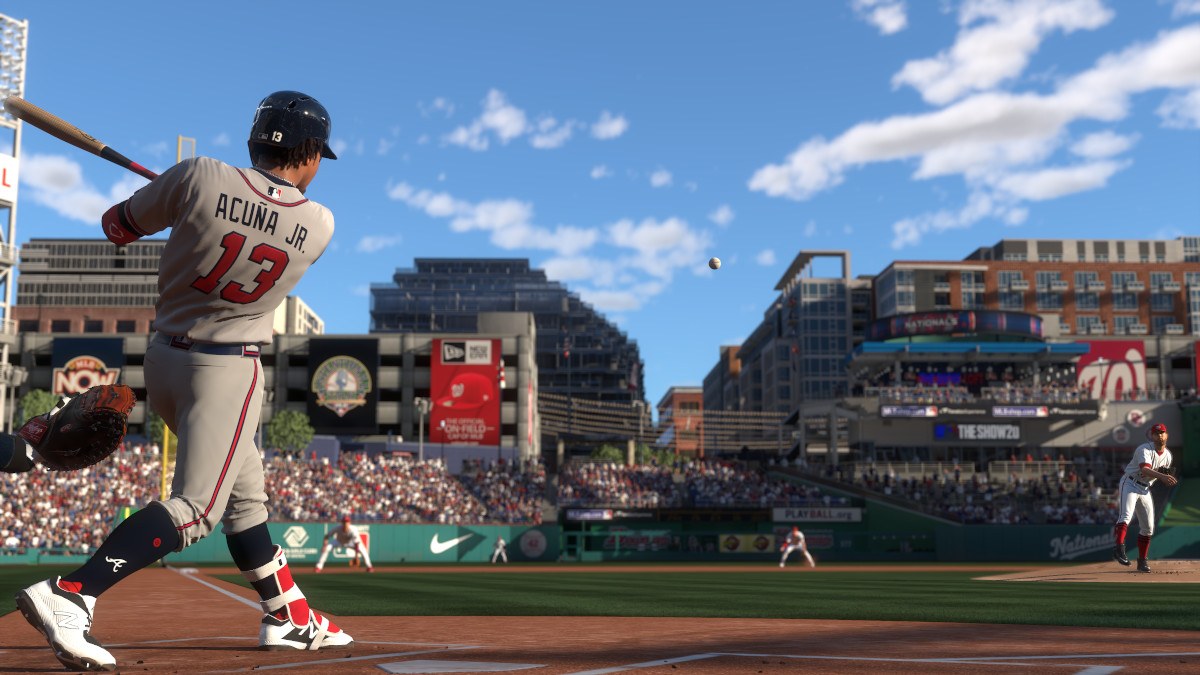 Each team is represented by one player, who will compete in a round-robin regular season in the hopes of making the playoffs.
Round-Robin Season Leads to Eight-Team Playoffs
MLB, the MLB Players Association, and Sony Interactive Entertainment are donating $5,000 on behalf of each player to a Boys & Girls Club affiliate in their local market. The eventual tournament will earn an additional $25,000 donation for their local Boys & Girls Club.
Each team is represented by a single player who will take control of their real-world squad in the virtual league. Over the course of three weeks, each team will play 29 games, with three-inning games being used to keep the action moving as quickly as possible.
---
MLB The Show League Players and Odds
Blake Snell – Tampa Bay Rays (+550)
Amir Garrett – Cincinnati Reds (+600)
Trevor May – Minnesota Twins (+600)
Hunter Pence – San Francisco Giants (+1200)
Eduardo Rodriguez – Boston Red Sox (+2000)
Ian Happ – Chicago Cubs (+2000)
Lance McCullers Jr. – Houston Astros (+2000)
Ty Buttrey – Los Angeles Angels (+2000)
Gavin Lux – Los Angeles Dodgers (+2000)
Jeff McNeil – New York Mets (+2000)
Tommy Kahnle – New York Yankees (+2000)
Rhys Hoskins – Philadelphia Phillies (+2000)
Juan Soto – Washington Nationals (+2000)
Jon Duplantier – Arizona Diamondbacks (+3500)
Luke Jackson – Atlanta Braves (+3500)
Dwight Smith Jr. – Baltimore Orioles (+3500)
Lucas Giolito – Chicago White Sox (+3500)
Carlos Santana – Cleveland Indians (+3500)
David Dahl – Colorado Rockies (+3500)
Nike Goodrum – Detroit Tigers (+3500)
Brett Phillips – Kansas City Royals (+3500)
Ryne Stanek – Miami Marlins (+3500)
Josh Hader – Milwaukee Brewers (+3500)
Jesus Luzardo – Oakland Athletics (+3500)
Cole Tucker – Pittsburgh Pirates (+3500)
Fernando Tatis Jr. – San Diego Padres (+3500)
Carl Edwards Jr. – Seattle Mariners (+3500)
Matt Carpenter – St. Louis Cardinals (+3500)
Joey Gallo – Texas Rangers (+3500)
Bo Bichette – Toronto Blue Jays (+3500)
Odds via Bovada
---
Once the regular season concludes, the top eight teams will reach the playoffs. The Division and Championship Series will be best-of-three affairs, while the World Series will be contested in a best-of-five format.
MLB will stream each game through its social media accounts, including on YouTube and Twitch. In addition, a live stream will be maintained that will stick with featured games while providing live looks at other contests going on at the same time. While it doesn't appear that commentators will add their voices to individual games – at least not during the regular season – MLB Network hosts Robert Flores and Heidi Watney are tasked with transitioning between games on the main stream.
NL fans will appreciate the fact that designated hitters won't be used during the event. Don't expect too many complaints about balls and strikes, either: umpire accuracy is set to perfect for the duration of the league.
The action begins on April 10 at 9 pm ET, with players like Blake Snell (Tampa Bay) and Joey Gallo (Texas) among those participating in the first night of play. Online sportsbook Bovada pegs Snell (+550) as the favorite to win the league.
MLB The Show Provides Entertainment During Pandemic
Virtual sports have become a welcome distraction for players and fans during the coronavirus shutdown. From an NBA 2K tournament to virtual tennis tournaments, top athletes worldwide are taking their talents to digital arenas, with proceeds often going to charity.
MLB fans may feel more aggrieved than anyone as the baseball season stopped before it even had a chance to begin. With no Opening Day in sight – despite MLB officials considering some contingency plans – many teams have begun playing virtual MLB The Show games online to give their fans a look at how the real season might have played out.
The New York Mets took things a step further on Tuesday night as their broadcast team of Gary Cohen, Ron Darling, and Keith Hernandez called one of the simulated games against the Houston Astros.
The virtual Mets won that encounter 2-1 behind Jacob deGrom, who out-dueled the digital Justin Verlander. Cohen stole the broadcast with a jab at Houston's sign-stealing scandal.
The shade from Gare 😂😂 pic.twitter.com/uXtZCoYSM0

— SNY (@SNYtv) April 8, 2020
"You can hear very little from the crowd tonight," Cohen said. "Which would mean that any sound that might be emanating from the dugout, say, the sound of a trash can being banged, would be quite formidable."