Major League Baseball players will begin reporting to training camps on Wednesday, with Friday marking the official beginning of preseason workouts. But while most of baseball's familiar faces will be preparing for the 2020 MLB season, there are a handful of players who have already decided to opt out.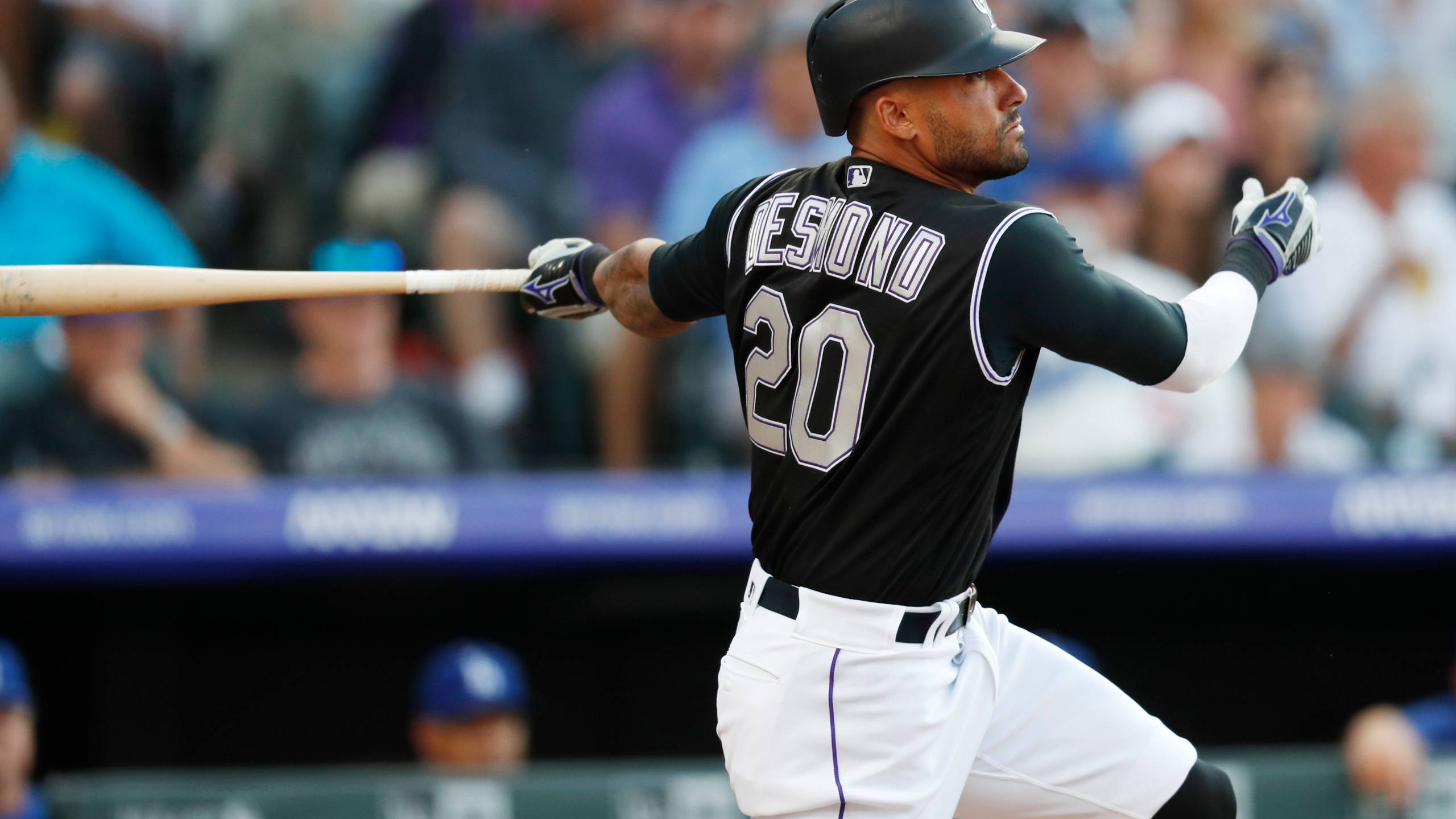 At least four players have already announced that they will be skipping the coming campaign, primarily for health and safety reasons related to the COVID-19 pandemic.
Desmond to Focus on Youth Baseball in 2020
Colorado Rockies outfielder Ian Desmond made his announcement on Monday, posting to Instagram to say that he will sit out both due to the coronavirus and to focus on social justice issues.
"With a pregnant wife and four young children who have lots of questions about what's going on in the world, home is where I need to be right now," Desmond wrote in an Instagram post. "Home for my wife, Chelsey. Home to help. Home to guide. Home to answer my older three boys' questions about Coronavirus and Civil Rights and life. Home to be their Dad."
Desmond used much of his statement to talk about the importance of Little League and other youth baseball programs in his life, and how they intersected with his experiences growing up biracial. In a recent trip to his hometown of Sarasota, Florida, Desmond saw neglected fields, with only the banners of showcase travel teams appearing "shiny and new."
"The COVID-19 pandemic has made this baseball season one that is a risk I am not comfortable taking. But that doesn't mean I'm leaving baseball behind for the year," Desmond wrote. "I'll be right here, at my old Little League, and I'm working with everyone involved to make sure we get Sarasota Youth Baseball back on track."
Nationals Lose Zimmerman, Ross for 2020 Season
Two Washington Nationals players have also said they'll sit out the 2020 MLB season. First baseman Ryan Zimmerman and pitcher Joe Ross have both chosen to opt out due to health concerns during the COVID-19 pandemic.
"After a great deal of thought and given my family circumstances – three young children including a newborn, and a mother at high risk – I have decided not to participate in the 2020 season," Zimmerman said in a statement.
The Nationals confirmed those decisions in a statement from general manager Mike Rizzo.
"We are 100% supportive of their decision not to play this year," Rizzo said. "We will miss their presence in the clubhouse and their contributions on the field."
Washington enters the 2020 season as the defending World Series champion. FanDuel Sportsbook rates the Nationals as a +1800 pick to win another title this year.
Arizona Diamondbacks starter Mike Leake has also opted out of the 2020 MLB season. Agent Danny Horwits announced the decision.
"During this global pandemic, Mike and his family had many discussions about playing this season," Horwits said in a statement. "After thorough consideration, he has chosen to opt out of playing in 2020. This was not an easy decision for Mike. He wishes the best of luck and health for his Diamondbacks teammates this season and he's looking forward to 2021."