Major League Baseball will lose games due to a labor dispute for the first time since 1995, as MLB commissioner Rob Manfred announcing the cancellation of the first two regular season series on Tuesday.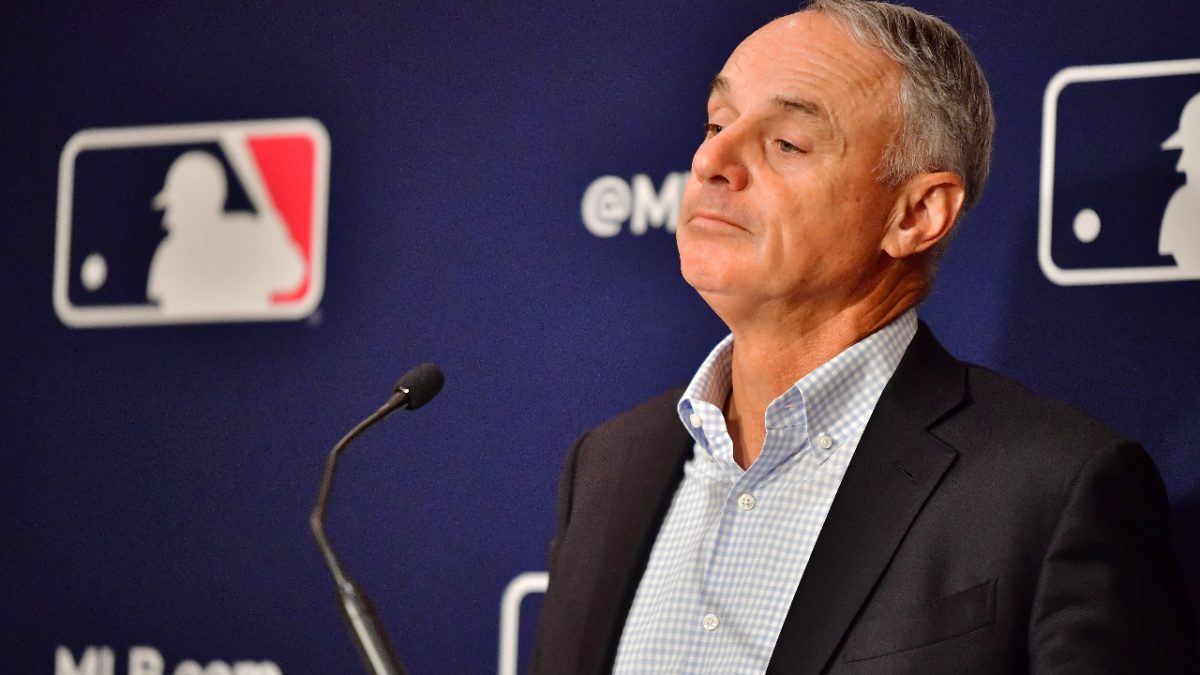 Players and owners had negotiation late into the night on Monday, with the league extending a deadline for saving a full season until Tuesday afternoon after some progress was made.
Players, owners divided on baseball's financial future
However, it appeared that the two sides remained far apart after Tuesday's session.
"My deepest hope is we get an agreement quickly," Manfred told reporters. "The concerns of our fans are at the very top of our consideration list."
The MLB Players Association and owners have been negotiating a variety of economic and other issues, and are closer to agreements on some than others.
The league has closed the gap on a new minimum salary: its proposal now sites at $700,000 a year, with the MLBPA asking for $725K. Owners also increased the pre-arbitration bonus pool to $30 million in their latest offer, though that's far short of the MLBPA proposal, which has come down to $85 million.
Perhaps the biggest sticking point is the competitive balance tax threshold. The owners want the tax threshold to start at $220 million for the next three years, eventually rising to $230 million in the fifth year of a new deal. Players want the threshold to start at $238 million, moving as high as $263 million by 2026.
Owners taking on villain role in MLB lockout
Since this threshold effectively acts as a soft salary cap, it could have a major impact on how much players as a whole stand to make in the coming seasons.
"We thought that there was a path to a deal last night and that both sides were closing in on the major issues," an official from the commissioner's office told reporters on Tuesday afternoon. "The MLBPA has a decidedly different tone today and made proposals inconsistent with the prior discussions."
After that statement, the league made what it called its "best offer" before the 5 pm Tuesday deadline. The MLBPA rejected that proposal.
While many fans inevitably see labor disputes in sports as needless bickering between millionaire players and billionaire owners, there appears to be a growing consensus about who is responsible for this lockout.
Players have seen salaries decrease by about four percent over the past six years, despite the fact that franchise values and profits have increased during that time. Owners have accomplished this by employing fewer veterans in favor of younger and cheaper players. Given that dynamic, public opinion has sided with players in this labor dispute, even if that sentiment is far from universal.
Statement from the Major League Baseball Players Association: pic.twitter.com/rmpciPsQm4

— MLBPA Communications (@MLBPA_News) March 1, 2022
"Against the backdrop of growing revenues and record profits, we are seeking nothing more than a fair agreement," the MLBPA said in a statement. "What Rob Manfred characterized as a 'defensive lockout' is, in fact, the culmination of a decades-long attempt by owners to break our Player fraternity. As in the past, this effort will fail."