The MLB Draft doesn't get the hype or attention that the NFL, or even the NBA drafts receive. Part of that is the players selected can toil in the minor leagues for a couple of seasons before being called up to the club that selected them.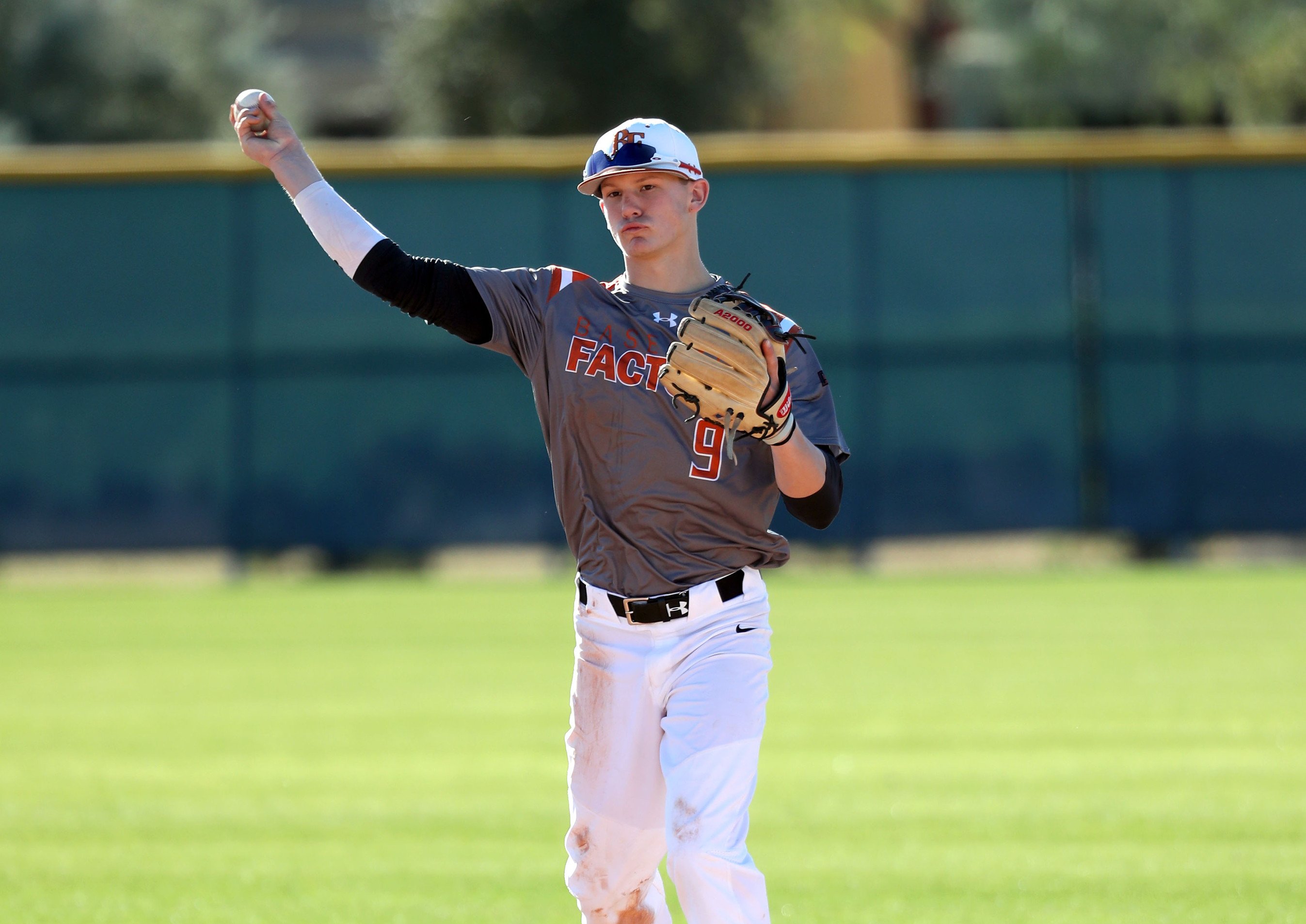 Still there can be far more intrigue with this draft than the other two. This year's draft, held last Monday through Wednesday, was heavy on quality shortstops, and light on pitchers. Of the top 10 picks, only one was a pitcher, while two shortstops were taken. One of those was Bobby Witt Jr., son of pitcher Bobby Witt.
The duo became the highest drafted father and son in MLB history. Bobby Witt Sr. was taken third overall by the Texas Rangers in 1985. His son was taken second by the Kansas City Royals, and told the Kansas City Star he was still in shock.
"I have really no idea what was going through me," Witt Jr. said. "I felt like I was dreaming yesterday, then I woke up this morning and looked at my phone and it's still true. I'm just happy to be a Royal."
There were plenty of happy teams after the three-day event. There were also a few that weren't so pleased. We take a look at a few winners and losers below.
Winners
Arizona Diamondbacks
It was going to be difficult for Arizona to mess this up, since they had four first-round picks and seven of the first 75 selections. They chose wisely, taking Corbin Carroll at No. 16. The centerfielder had fallen because of concerns about his hitting, but many think the Diamondbacks got a steal.
Arizona scouting director Deric Ladnier told reporters that they were happy with the pick.
"We got an exceptional pick at that spot," Ladnier said about Carroll. "It was someone we knew very well, and had targeted honestly since last summer."
The team also selected pitchers Blake Walston and Brennan Malone, both ranked as top-20 prospects, but who had fallen in the draft.
Los Angeles Dodgers
The LA Dodgers have always been known for cultivating pitchers through the draft, but it was some bats that got the attention of management. They took Tulane third baseman Kyle Hoese and North Carolina and first baseman/outfielder Michael Busch, two big hitters that should make the team in the next couple of years.
They didn't ignore pitching, taking Texas high school right-hander Jimmy Lewis, who already reaches 95 mph. They also got Butler righty Ryan Pepiot, who has one of the best changeups among college pitchers.
Losers
Chicago Cubs
The Chicago Cubs took the first head-scratching pick when they picked Fresno State right-hand pitcher Ryan Jensen at No. 27. Baseball America had him as the 109th prospect.
He might not even be a starting big league pitcher. There are questions about his size. At 6-feet tall, he might be better suited in the bullpen, and if that is the case, that pick might have been wasted.
Colorado Rockies
Though the Colorado Rockies need pitching, they spent the first two picks on hitters. UCLA first baseman Michael Toglia went 23rd, and Georgia third baseman Aaron Schunk was picked 62nd.
That's a bit of a mystery considering they have a farm system filled with players at those position, not to mention one of the best first basemen in the league in Nolan Arenado.
When they did get around to taking a pitcher, they chose Michigan right-hander Karl Kauffmann at No. 77, far higher than many thought he should go.