Major League Baseball is considering playing a 50-game schedule for 2020 while paying players their full, prorated salaries for the significantly shortened season.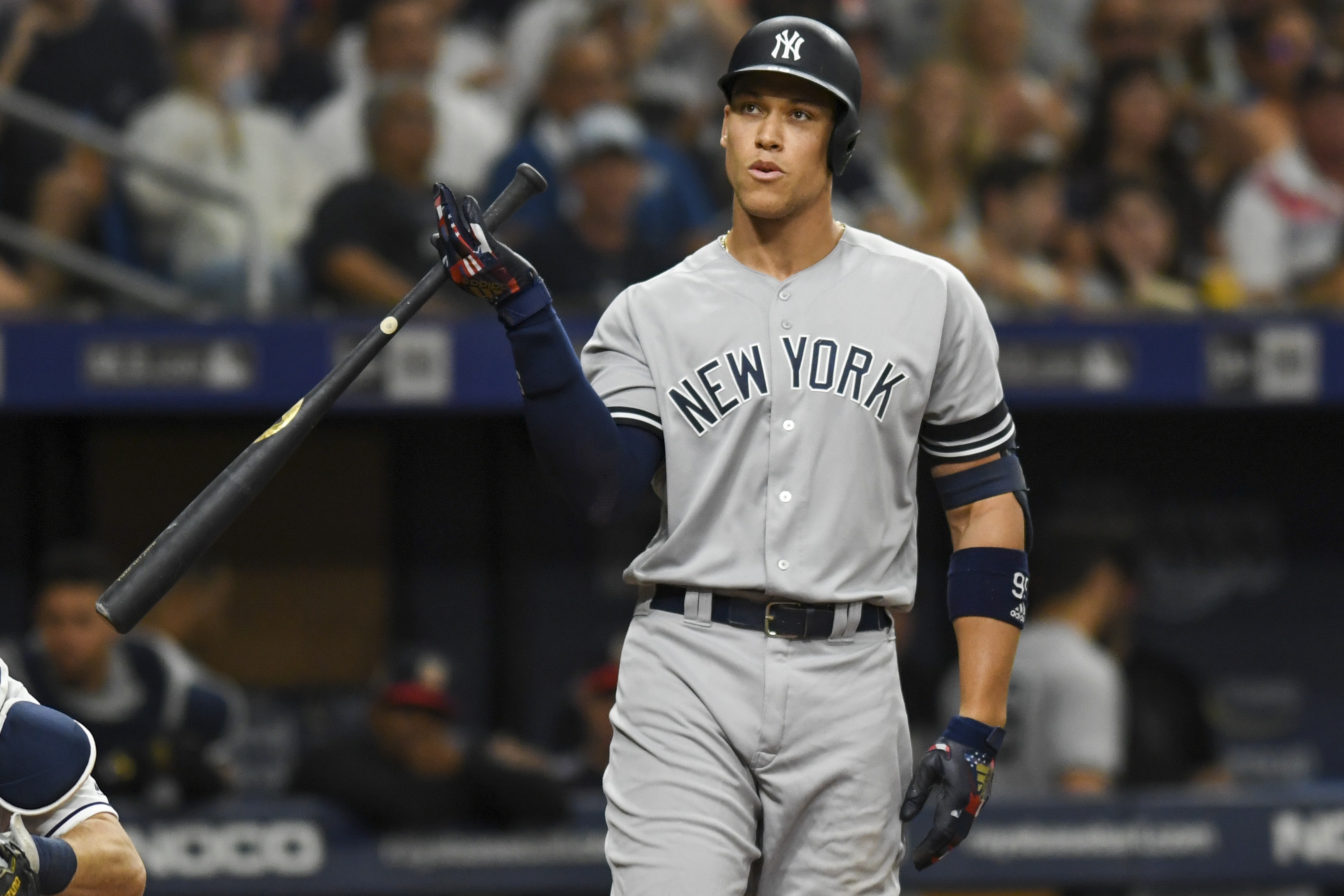 ESPN first reported the MLB plan on Monday night, noting that the idea had not been proposed to the MLB Players Association.
50-Game Season Could Stem from March Agreement
In fact, the plan may never turn into a formal proposal. Sources told ESPN that playing somewhere around 50 games could be a last resort in case players and owners fail to reach an agreement.
If the league plays exactly 50 games, players would earn 30.8% of their contracted salaries. On Sunday, the MLBPA proposed playing 114 games with fully prorated pay, a season length that would see players receive 70.3% of their salaries.
Sources told ESPN that league officials see language in the March agreement between players and owners that gives MLB commissioner Rob Manfred the right to set a schedule under the terms discussed at the time, provided discussions take place between the union and the league.
"Based on that feedback received from the Players Association, the Office of the Commissioner will construct and provide to the Players Association, as promptly as possible, a proposed 2020 championship season and postseason schedule (or multiple schedule options) using best efforts to play as many games as possible, while taking into account player safety and health, rescheduling needs, competitive considerations, stadium availability, and the economic feasibility of various alternatives," the agreement states.
Players Holding Firm on Full Prorated Salaries
The Athletic reported Monday that the league told the union it would be possible to play as few as 40 regular-season games. But even though an extremely short season might be seen as a threat, players also recognize the league's willingness to pay full prorated salaries as a jumping-off point for further negotiations.
"The league recently confirmed in writing that 'we agree with the Association that, under the Agreement, players are not required to accept less than their full prorated salary,'" MLBPA executive director Tony Clark said in a statement. "We have never denied that MLB has the ability to come back and try to persuade us to change that agreement based on their economic concerns. They've tried unsuccessfully. In fact, Rob confirmed yesterday that, 'We can pay you 100% of salary right now.'"
Much of the disagreement between the two sides stems from the question of whether holding games in empty stadiums Is profitable. MLB released data suggesting teams would lose significant money without fans in attendance. However, that analysis omitted significant revenue from media deals, leading other analysts to conclude that teams will still make some money on each game. The truth of the matter may vary between franchises.
Shorter Season Adds Value to Long Shot Futures
If MLB proceeds with a 50-game season, it could impact sports bettors fairly significantly when it comes to futures betting. A severely shortened season would mean more variance in the regular-season standings than usual, meaning almost anyone could conceivably make the playoffs – particularly mediocre teams that were all but certain to miss out on the postseason in a 162-game format.
Conversely, there's less protection for even the best teams in baseball, though an expanded playoff format would help somewhat with that. Regardless, it would be hard to see any single team as having a very good chance of fighting through the shortened season and, potentially, an extra round of playoff games to reach the World Series, let alone win it.
That would make bets on teams like the Dodgers and Yankees (+300 and +375 to win the World Series, respectively, at PointsBet Sportsbook) far less attractive. On the other hand, dark horses like the Rays (+2200), Indians (+2500), and Padres (+5000) would gain significant value – at least until sportsbooks change their numbers to account for what looks to be a short season.