While Chicago Bears quarterback Mitchell Trubisky was never the favorite to be named the NFL's MVP, he became a trendy pick to win the award heading into the 2019 season. Now, with that outcome looking unlikely, to say the least, PointsBet Sportsbook is refunding customers who made such an ill-fated bet.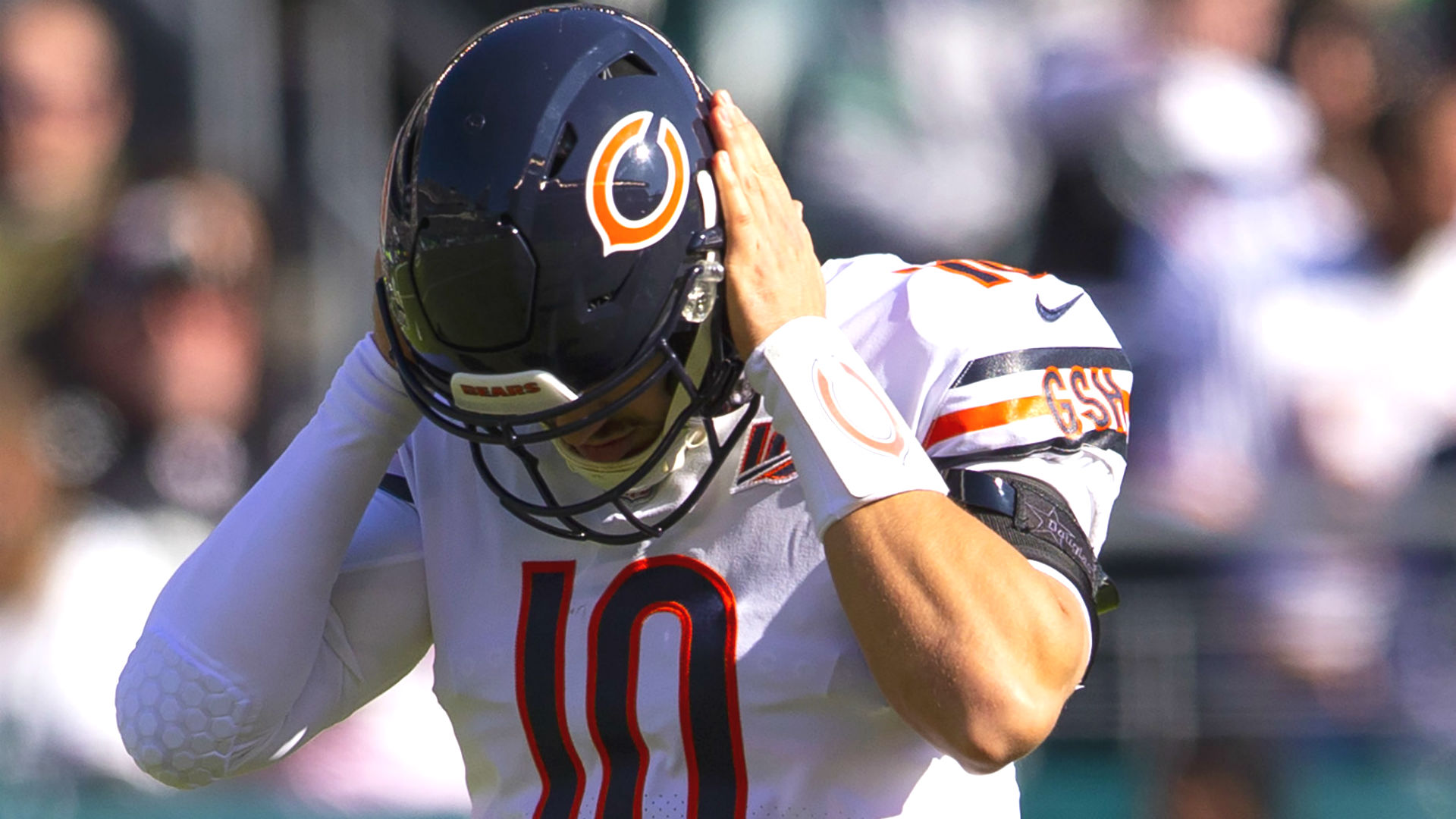 PointsBet made the decision on Halloween, saying in a video posted to Twitter, they are issuing a "good karma refund" for all those Bears fans and bettors who might just have slightly overestimated Trubisky's abilities after a promising 2018 campaign.
PointsBet Had Large Liability on MVP Market
According to PointsBet, Trubisky opened at 100/1 odds to win the MVP. That number was quickly bet down to 60/1 in a flurry of wagers that made the Chicago quarterback the sportsbook's highest liability on the NFL MVP market.
"In honor of the trick Trubisky pulled on so many of us, this Halloween season we are treating bettors by refunding MVP bets," a PointsBet spokesperson said in the video. "Happy Halloween, bettors."
Given that PointsBet will simply be crediting the bets back to gamblers' accounts, they're unlikely to lose too much from this deal, as the money will probably be played again on other wagers. One possibility would be to put the money back on Trubisky, who is now listed at 500/1 to become the NFL's Most Valuable Player.
-Trubisky for MVP: Trick
-PointsBet Refunding Trubisky MVP Bettors: Treat@erinkatedolan speaks with @VSiNLive Host @mlombardiNFL about the Bears QB ghosting MVP bettors (our highest liability)! Thankfully, the Karma Kommittee stepped in on Halloween!🎃 pic.twitter.com/SafEdHa8JZ

— PointsBet Sportsbook (@PointsBetUSA) October 31, 2019
Even those odds probably shouldn't be tempting bettors right now. Trubisky has struggled for most of the season, and suffered an injury early in a 16-6 Bears win over the Minnesota Vikings in Week 4. The labrum tear and dislocation of his left shoulder kept the quarterback out until Week 7.
Trubisky Struggling After 2018 Pro Bowl Effort
The third-year signal caller out of North Carolina isn't doing much for his team when he's on the field, either. He has thrown for just five touchdowns – all of which came in just two of his starts – against three interceptions, while completing 63 percent of his passes. At 3-5, the Bears are in last place in the NFL North, and will need a tremendous second half to contend for a playoff spot.
That's a far cry from the 2018 campaign, when Trubisky went 11-3 as a starter on the way to a Pro Bowl selection. He threw for 24 touchdowns against just 12 interceptions last year, though he wasn't able to generate much scoring in a 16-15 loss to the Philadelphia Eagles in the first round of the playoffs.
Refunding an MVP bet isn't unheard of, as sportsbooks will sometimes find ways to turn bets that have gone hilariously wrong into a little goodwill from their customers.
Earlier this season, FanDuel Sportsbook paid out all futures bets on the Alliance of American Football championship when the league folded before even completing its regular season.
Currently, Russell Wilson (+275) is the favorite to win the NFL MVP at PointsBet, followed by Lamar Jackson (+350) and Aaron Rodgers (+500).