American swimming legend Missy Franklin announced on Wednesday that she was retiring from the sport, making the announcement via a letter published on ESPN.com.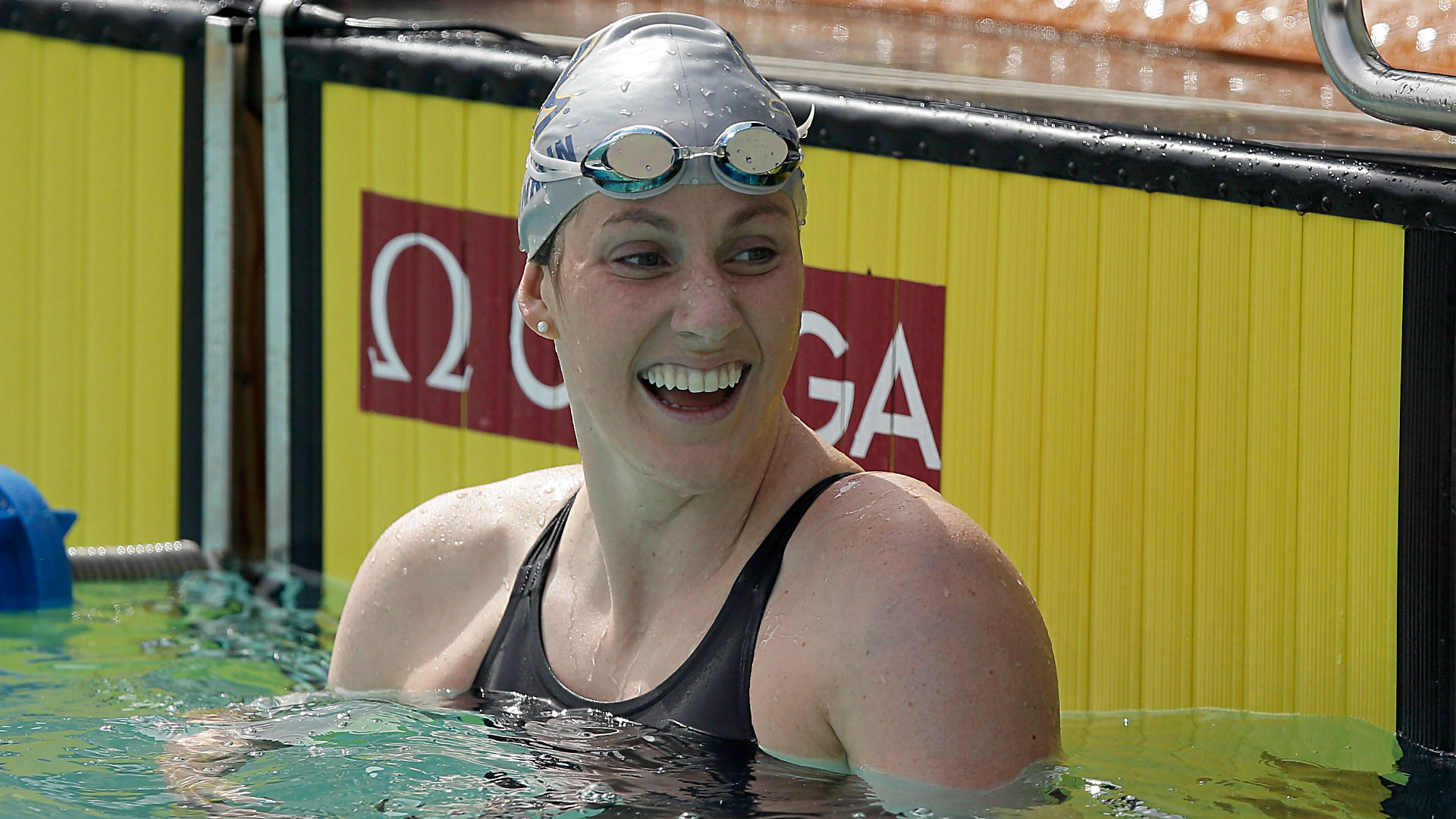 Franklin won five gold medals in the Olympics, including four in the 2012 London Olympics, and was twice named the FINA World Swimmer of the Year.
Early Success Gave Way to 'Intense' Pain
In her announcement, the 23-year-old Franklin blamed chronic shoulder pain as the primary reason behind her decision.
"It took me a long time to say the words, 'I am retiring,' Franklin wrote in her letter. "A long, long time. But now I'm ready."
In her announcement, Franklin provided a retrospective on her career. After the 2012 Olympics, she decided to remain an amateur and swim in college for the University of California, Berkeley.
But by April 2016, Franklin was suffering from what she calls "intense shoulder pain" that lasted through the 2016 Summer Olympics in Rio de Janeiro.
"Looking back, surviving through those eight days in Rio was the greatest accomplishment of my career," Franklin wrote. "I was able to stay true to who I was as much in failure and disappointment as I had been in winning and being the best in the world."
Franklin Unwilling to Undergo More Surgeries
The pain did not end after the Olympic Games. In early 2017, Franklin had surgery on both her left and right shoulders, but the recovery did not go as quickly as expected. After a planned April return to the pool went poorly, she chose to take the summer off from swimming.
In another effort to recover, Franklin moved from Northern California to train with a new team at the University of Georgia. Yet, the new training regimen only made the pain worse, and three rounds of cortisone injections didn't help. Franklin was told that her only option to continue her swimming career would be to try surgery again, though there was no way of knowing how much it might help.
"When I heard the word 'surgery,' I immediately broke down because I already knew my answer: no," Franklin wrote in her letter. "I've been in too much pain, for too long, to go through another surgery with a longer recovery time and no guarantee it would even help."
But Franklin's announcement wasn't one of sadness. Rather, she said, getting away from swimming would allow her to focus on her upcoming marriage and starting a family.
"Swimming had been such a huge part of my life for as long as I could remember, but it was not my entire life," she wrote. "I still have dreams, goals, aspirations and intentions I plan on living out every day of my life."
Missy Franklin's Legacy
Missy Franklin burst into the spotlight when she debuted at the 2012 Summer Olympics. Just 17-years-old, Franklin won gold medals in the 100-meter and 200-meter backstroke events, and won two more goal medals in relay events with Team USA.
Franklin would achieve even greater success in the 2013 World Championships, winning six goal medals: three for individual events, and three on relay teams. While injuries would slow her in the years to come, she won two more relay gold medals – and five medals in total – at the 2015 World Championships, and picked up an additional gold medal in the 4 x 200-meter freestyle relay at the 2016 Summer Olympics.
At the time of this writing, Franklin still holds the women's world record in the 200-meter backstroke with a time of 2:04.06, a mark she set at the 2012 Summer Olympics.