Minnesota horse racing fans find themselves in the strange place of not being able to bet on races at state tracks after a bill provision allowing advance deposit wagering (ADW) for in-state races failed in the state legislature.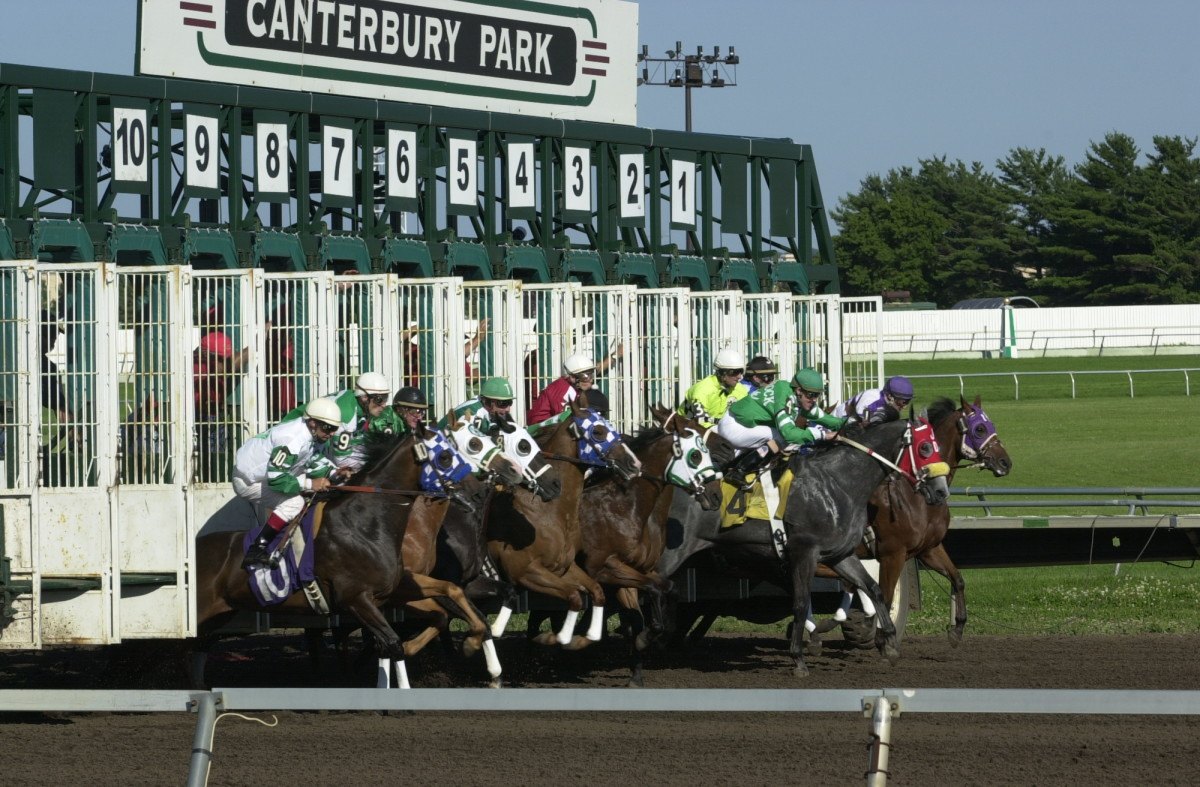 The amendment allowing in-state ADW came out of a bill just as Canterbury Park reopened its stables. That amendment would have allowed state residents to bet online or by phone on all Canterbury and harness track Running Aces races through 2021.
Located in the southwest Minneapolis suburbs, Canterbury planned to open this Friday, but remains on coronavirus hiatus. Track officials haven't specified when the facility will reopen.
This puts Minnesotans in a head-scratching quandary as they're both prohibited from attending, and from betting on their home tracks. When Canterbury reopens for live racing, it will do so without spectators. With no ADW wagering for in-state races, Minnesotans must wait until spectators return to bet on their home tracks.
Minnesotans Can Bet Remotely, Just Not On State Races
The state passed ADW betting in 2016, but only for out-of-state races. Of the 32 states allowing ADW, only Minnesota and New Mexico prohibit it for in-state races. That means Minnesotans can bet on New Mexico races at Sunland Park and New Mexicans can bet on Canterbury races, but they can't bet on races in their states.
State Rep. Brad Tabke, a bill co-sponsor whose Shakopee district represents Canterbury, told the Minneapolis Star-Tribune the provision was doomed by anti-gambling legislators. He said taking the provision out of the bill allowed it to pass through the state's House Commerce Committee.
"We had to introduce the bill before everything was fully negotiated, and we could not reach full agreement between all of the different parties. So we had to pull that piece out," Tabke told the Star-Tribune. "We knew it would help both of the tracks, but we just could not get to a compromise that worked for everyone. So we sacrificed that part of the bill in order to get some other things that we knew really would help the tracks."
Lawmakers Gave Up In-State ADW for Other Provisions
One of those things allows the tracks to cut the number of live racing dates needed to gain a card-club license. Currently, tracks must run at least a 50-day meet to own a card-club license. This bill allows a lower threshold if tracks close by circumstances beyond their control. It's a key provision because card clubs provide a healthy portion of track purses.
Scrubbing the ADW in-state provision further cuts into more than purse totals; it hits tracks hard on the bottom line. Canterbury Vice President of Racing Operations Andrew Offerman told the Star-Tribune his track averages 18.5% takeout per bet. That is split between purses and the track. Canterbury took in more than $2 million last year – revenue it won't see this year until fans are allowed back inside.
As is typical of ADW wagering, individual tracks get a tiny percentage of the daily handle – just 4% in Canterbury's case.
Can Cars Drive New Betting Options?
There may be a vehicle-sized loophole that Canterbury can leverage – drive-through wagering. Horseplayers drive into Canterbury's parking lot, get bets down via a Canterbury app, and drive away. That's technically considered an on-track wager. Offerman said that is one of several solutions he is exploring.