Mikey Garcia took the first defeat of his career when he moved up to welterweight last March. Now, he's taking a second crack at the weight class on Saturday night when he takes on Jessie Vargas in Frisco, Texas.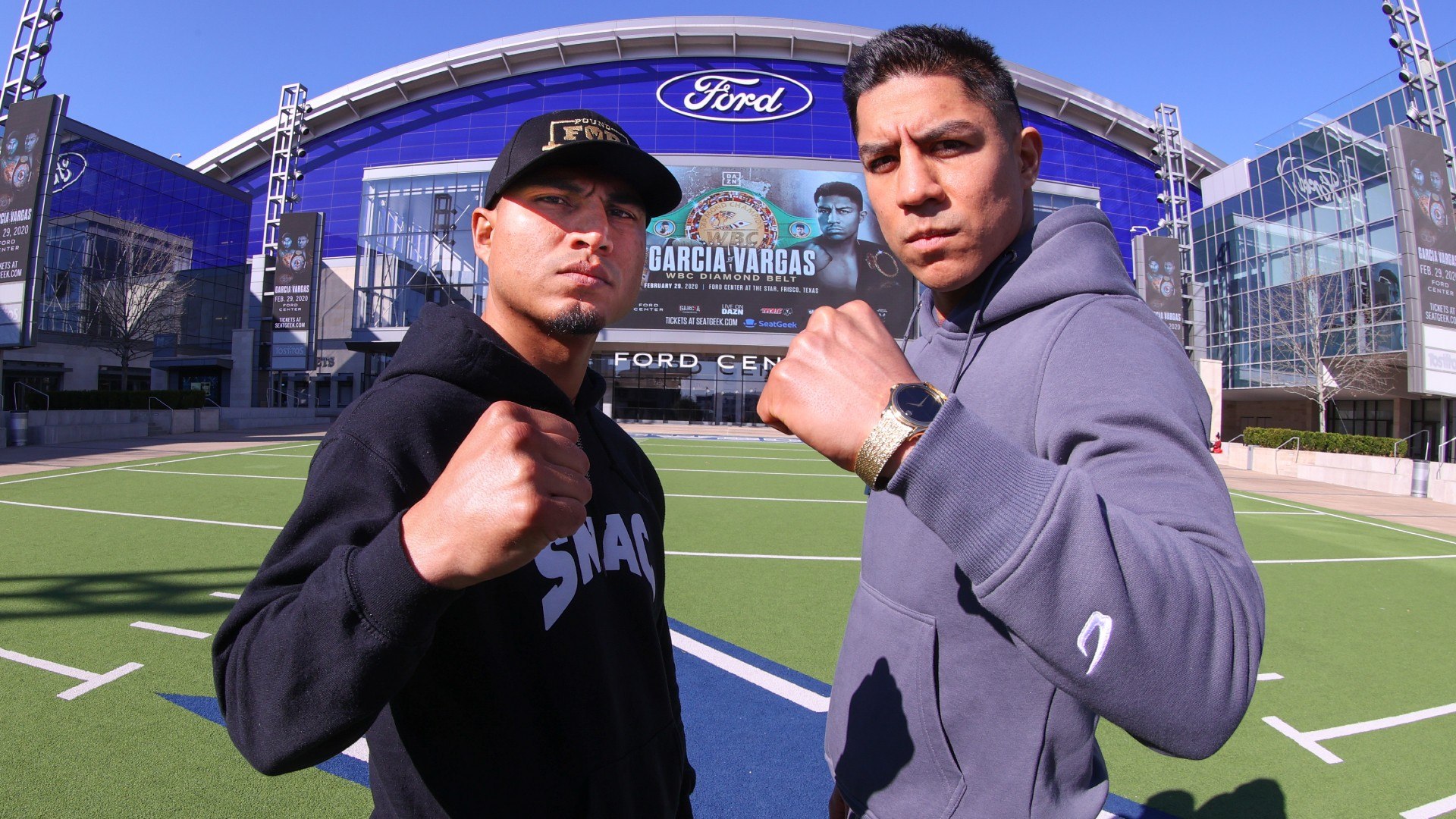 Garcia (39-1, 30 KOs) failed to win a single round when he faced welterweight champion Errol Spence Jr. last year, leading to a lopsided unanimous-decision loss.
Garcia Challenges Himself to Succeed at Welterweight
Still, Garcia is continuing his effort to move up to welterweight. The former lightweight and super-lightweight champion says he has what it takes to compete at 147 pounds, and that ultimately, the loss to Spence will be a footnote on his resume.
"You take a loss, that's it, and you move forward," Garcia told ESPN. "It's not what's going to define me. I still want to take on the biggest fights available and biggest challenges … I think people will really appreciate that once I'm done with my boxing career."
The 32-year-old Garcia is taking on a big challenge in Vargas – at the very least — in a literal sense. Vargas (29-2-2, 11 KOs) is a former welterweight and super-lightweight titlist himself, and will come in as the naturally bigger fighter.
DraftKings Sportsbook pegs Vargas as a +325 underdog to Garcia (-500). But while Vargas' record may not look as impressive, his only career losses have come to Timothy Bradley Jr. and Manny Pacquiao, hardly embarrassing defeats for any fighter.
Vargas Surprised by Underdog Status
Once a regular on lists of the best pound-for-pound boxers, Vargas now regularly finds himself in the underdog position, a reality that he says is perplexing.
"I don't know what it is for sure, and it's frustrating," Vargas told Yahoo Sports. "I don't get why people look at me the way they do. They doubted me the first time I became a world champion. Then, I fought Sadam Ali, who was a boogeyman in the division at the time, and won my second title and they were still doubting me. I don't get the credit I deserve, but I continue to work hard and it fuels me."
Vargas comes in with clear physical advantages. He stands five inches taller and has the longer reach by three inches. But it remains to be seen if his size translates into power that can hurt Garcia. Vargas certainly thinks he'll be at an advantage as the larger man come Saturday.
"I see Mikey as a talented fighter," Vargas told ESPN. "Things didn't go his way against Spence, and I don't think things will go his way against me as well. I think he's definitely biting off more than he can chew. But I respect Mikey. He's a good fighter."
The Garcia vs. Vargas matchup is the main event on a card that also features a super-flyweight bout between the undefeated Kal Yafai and Roman "Chocolatito" Gonzalez. DraftKings lists Yafai (-134) as the favorite for the co-main event.