The line of former fighters willing to get into the ring with Mike Tyson is increasing, as is the money. Bare Knuckle Fighting Championship reportedly offered the 53-year-old a $20 million contract for an exhibition bout. Tyson rejected a similar contract from the promotor, but the new one apparently offers more enticements.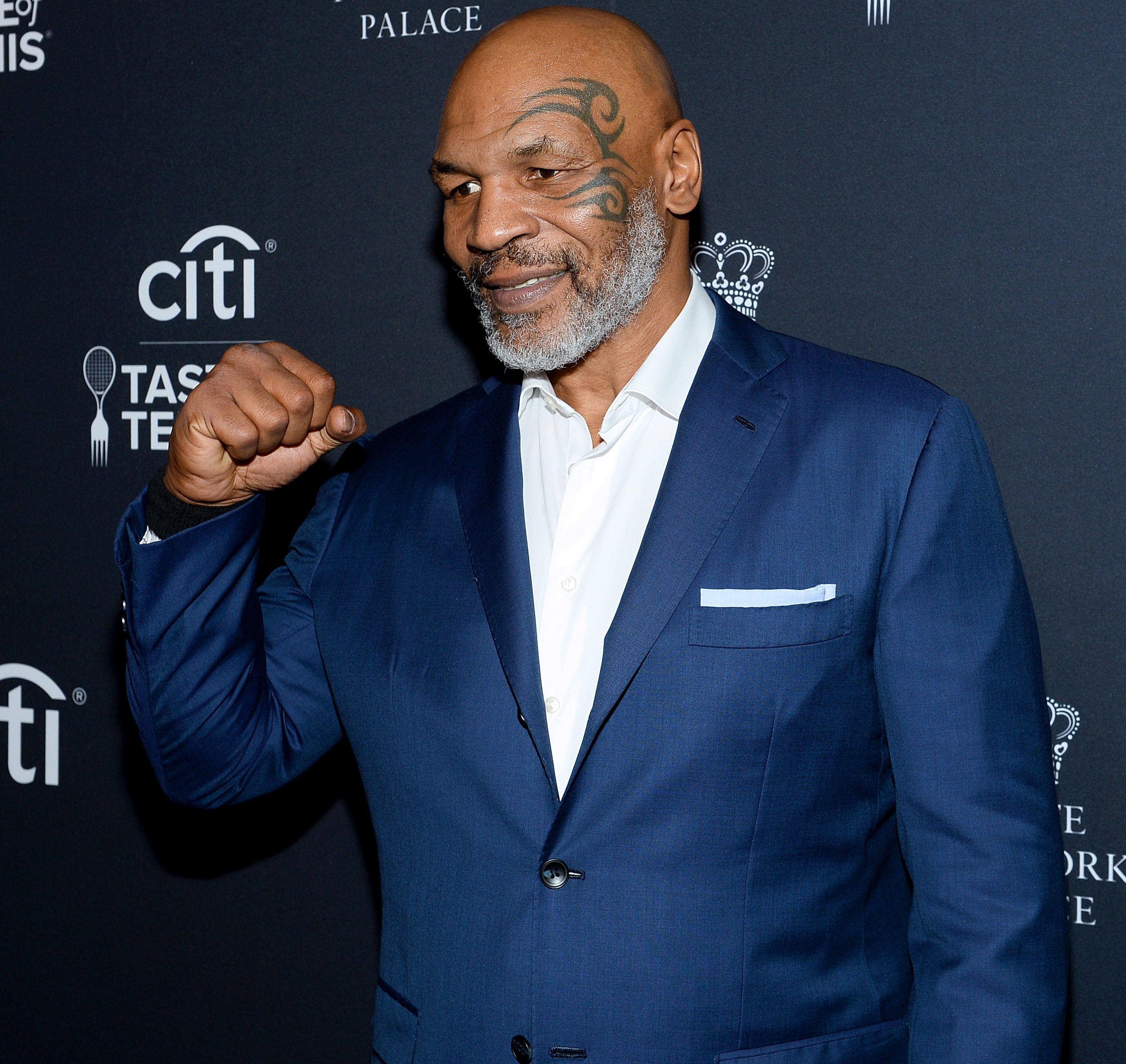 Tyson has been training for the past two months with mixed martial arts trainer Rafael Cordeiro, and expressed hopes of putting together an exhibition match to raise money for COVID-19 relief efforts. Nelson Cuevas, a legendary boxing trainer who owned a New York gym where Tyson trained, died of COVID-19 at the age of 80. He was one of the early supporters of Tyson's amateur career. Tyson hasn't been in the ring since 2005 when he lost to Kevin McBride.
Bare Knuckle Fighting Championship president David Feldman said he wants to put together a fight with the former heavyweight champion, telling MMA Fighting it is a definite possibility.
"I think I know what we need to do to make this thing happen," Feldman said.
List of Tyson Opponents Growing
Tyson posted video of himself training in May, and there was an immediate $1 million offer from Australian boxing promoter Brian Amatruda. He suggested holding the fight in Australia with rugby legend turned boxer, Sonny Bill Williams.
The price, however, has apparently gone way up. Rumored to be interested in stepping in the ring with Tyson are former MMA stars Tito Ortiz and Ken Shamrock.
Tyson told rapper Lil Wayne in an interview on Saturday that the offers have been piling up.
"Listen we've got so many guys that want to do this man," Tyson said. "We're in calls, we're doing business with guys right now. You're not going to believe the names when the names come out. Sometime this week we'll have the contract done."
Current MMA fighter Wanderlei Silva told Sherdog.com, a UFC fighting site, that he had been offered a large contract to compete against Tyson.
"They offered me $10 million plus pay-per-view percentage and I accepted immediately," Silva said. "I hope Feldman can make it happen," said the 43-year-old Silva."
Cordeiro, however, ruled out a bare-knuckle bout.
"I didn't get any calls from Wand or Tyson, but as far as I know, that fight won't happen," Cordeiro said. "Tyson is training to make a boxing fight with gloves. It is hard to comment about rumors."
Evander Holyfield Favorite to Fight Tyson
If Tyson is hesitant to fight without gloves, the probable opponent would be former foe Evander Holyfield.
The duo had two fights, held in 1996 and 1997, both won by Holyfield. Tyson was a favorite in each fight, but couldn't solve Holyfield's style. In the second bout, a frustrated Tyson was disqualified after biting Holyfield in his right ear twice.
The Westgate SuperBook USA has Tyson a favorite again if a fight occurred, with odds at -300, and Holyfield at +250.