Mike Fiers threw 131 pitches and endured a 98-minute delay before the start of the game on his way to pitching a no-hitter for the Oakland A's against the Cincinnati Reds on Tuesday night.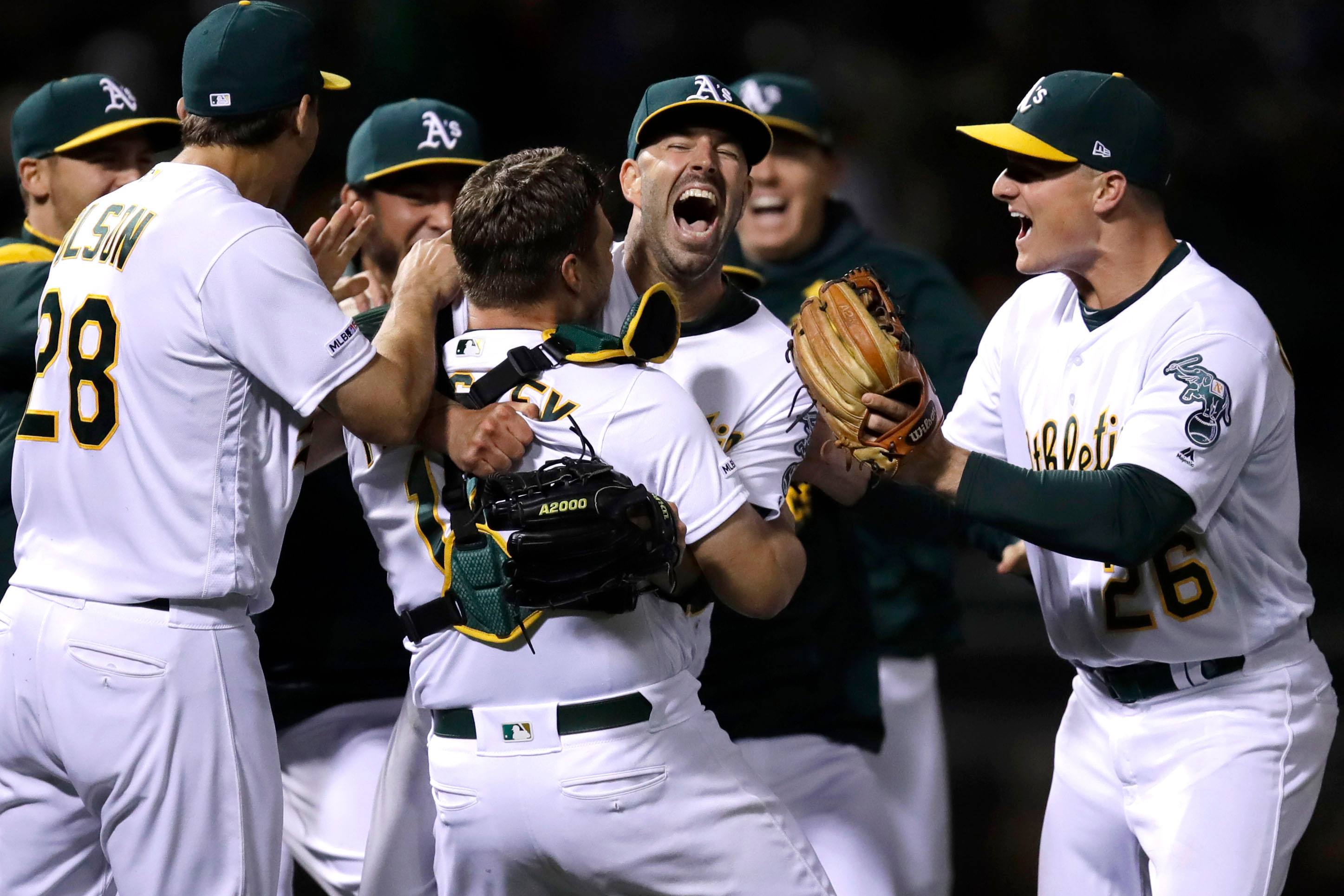 Fiers, who threw his first no-hitter back in 2015 while pitching for the Houston Astros against the Los Angeles Dodgers, led the A's to a 2-0 victory over the Reds in picking up his third win of the season.
Faulty Lights Delay Game
The no-hitter came despite the fact that Fiers had struggled to begin the season. Heading into the game, the starter had a 6.81 ERA and a 1.54 WHIP, hardly numbers that suggested fans might see a spectacular pitching performance heading into the game.
Fiers couldn't even take the mound at the time he expected. The game was delayed for more than 90 minutes after a column of lights above left field refused to turn on. Both teams and the umpires eventually agreed that there was still enough lighting to play, and the game was eventually allowed to begin.
After cruising through the first five innings, Fiers needed back-to-back defensive gems from his fielders in order to keep his no-hitter alive, including a catch by Ramon Laureano that robbed Joey Votto of a home run.
A no-no isn't possible without the help of your friends.

Which play was better?

(MLB x @YouTubeTV) pic.twitter.com/rn1TlK2vLk

— MLB (@MLB) May 8, 2019
Fiers Completes No-No Despite Pitch Count
Still, there was no guarantee that Fiers would make it to the end of the game. After seven innings, he had already thrown 109 pitches. According to Fiers, Oakland manager Bob Melvin told him that if he allowed another baserunner – even if it wasn't via a hit – then that would spell the end of his night.
"I'm just really thankful for him leaving me in and trusting me. I told him I felt great," Fiers told reporters after the game. "I felt like everything was working. It wasn't a matter of being tired. I had adrenaline at that point."
That adrenaline easily carried Fiers through the final two innings, as he never got himself into trouble again. After striking out Eugenio Suarez to end the game, his teammates came out to mob him at the mound.
"Amazing. That's really all I can really say," Fiers said. "Things like this just happen."
This was the 300th no-hitter in Major League Baseball history. There are now 35 pitchers who have thrown at least two no-hitters during their careers, but only five who have accomplished the feat at least three times. Nolan Ryan holds the record for most no-hitters, having completely shut down opposing offenses seven times.
"It's pretty cool," Fiers told reporters. "I saw a little bit of the list. I'm just grateful to be here and get the opportunity to play."
The 33-year-old Fiers is in his ninth MLB season. He has spent most of that time as a back of the rotation starter, compiling a 57-58 career record and an ERA of 4.11, right around the league average. This season, he has taken on the role of ace for an Oakland rotation that also includes Brett Anderson, Frankie Montas, Aaron Brooks, and Chris Bassitt.