The Michigan Wolverines scored an 80-60 win over the Northwestern Wildcats on Sunday to push their record to 17-0, the longest undefeated start to the season in school history.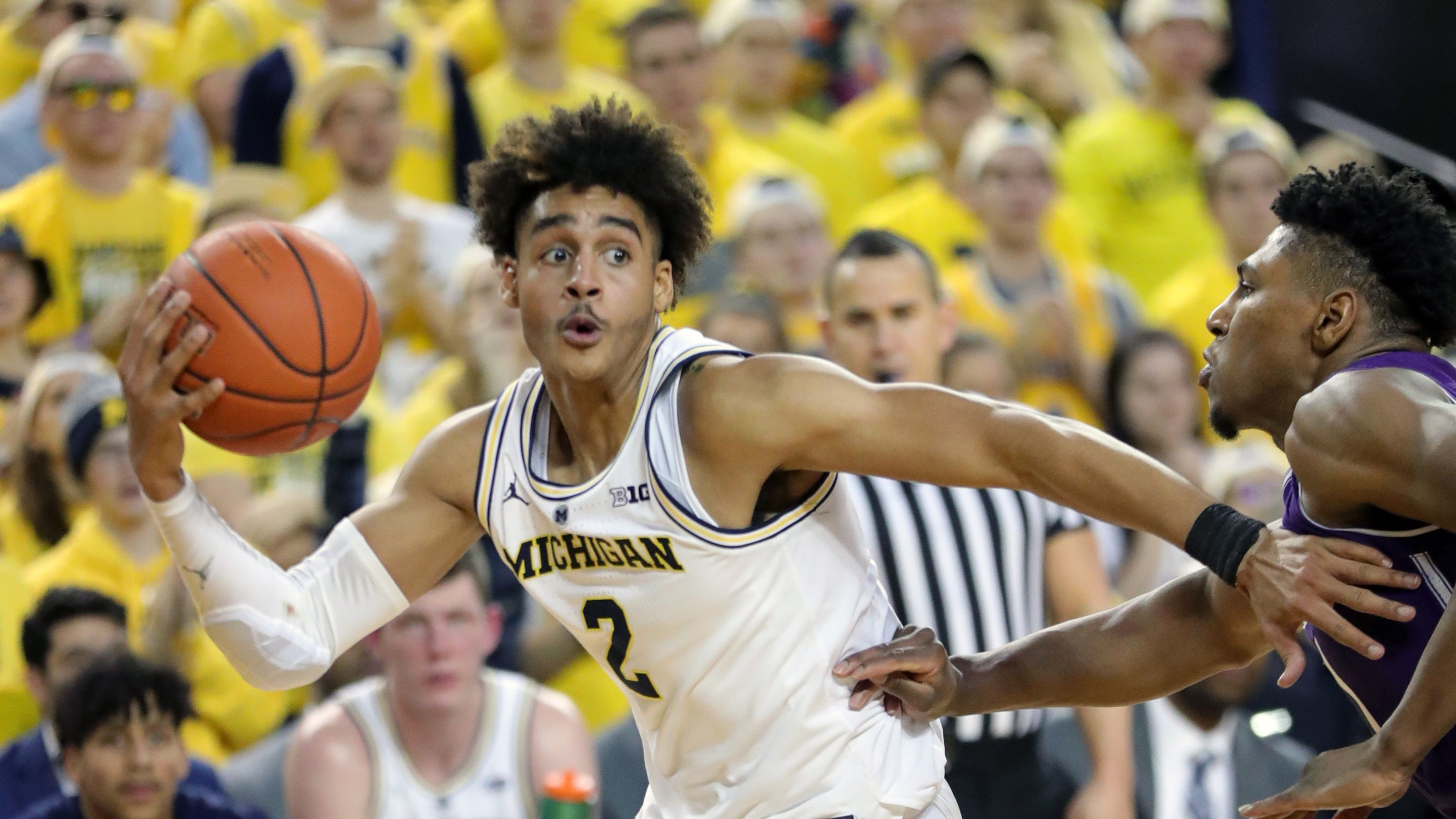 Zavier Simpson scored 24 points to lead the Wolverines, who are currently ranked No. 2 in the AP poll.
Beilein Says Culture Breeds Success
Michigan is one of only two teams in the country that remains undefeated, alongside No. 4 Virginia (15-0). The Duke Blue Devils (14-1) are ranked as the top team in the nation, though both Michigan and Virginia (along with No. 3 Tennessee) also received first place votes in the most recent poll.
Michigan has now won 31 of its last 32 games dating back to last season, something that head coach John Beilein credits to the culture that has been built at his program.
"A positive culture just breeds itself," Beilein said after Sunday's game. "There's one proven formula for improvement…hard work. That's what our kids do. With limited distractions. We don't miss class. We don't have issues in practice. They're still young kids, but at the same time, that's been a big thing too. When you don't have a lot of distractions, you're really allowed to coach and teach."
Last year's squad made it all the way to the NCAA Tournament finals, before the Wolverines were finally knocked off by Villanova. It's a run of success that the team is looking to replicate this year – if not surpass. But senior Charles Matthews told ESPN that he and his teammates know they haven't come close to reaching that goal yet.
"There were teams, Virginia, for instance, I believe they got knocked out first round by a 16-seed and they had an unbelievable record," said Matthews. "Like I said, you don't win championships with 17 games, 17 wins. We're just trying to be winning at the end of March, beginning of April."
The Wolverines have also received praise from opponents, including after their latest win.
It's probably the most well-rounded team [Beilein has had]," Northwestern coach Chris Collins told ESPN. "Really, they are one of the teams that should have a chance to play with anybody as you go forward when you're talking about Big Ten and beyond when you're talking about the NCAA Tournament."
Tough Big Ten Scheduled Remains
Michigan is a lock to make the NCAA Tournament again, and barring a collapse down the stretch, should receive a high seed in March. But the Wolverines are about to enter the most difficult portion of their schedule, which may provide a better picture of just how good this team is. While Michigan is off to a 4-0 start in Big Ten play, they still have remaining road games against Indiana and Iowa, as well as two meetings each with Maryland and Michigan State – all of which are currently top 25 teams.
According to bookmakers, Michigan is among a number of teams that are legitimate title contenders behind the consensus favorite, Duke. Paddy Power has the Wolverines as a 14/1 pick to win a national title, while the Blue Devils are listed at 2/1.