Michael Thomas signed the largest contract for a wide receiver in NFL history on Wednesday, agreeing to a five-year extension worth $100 million with the New Orleans Saints.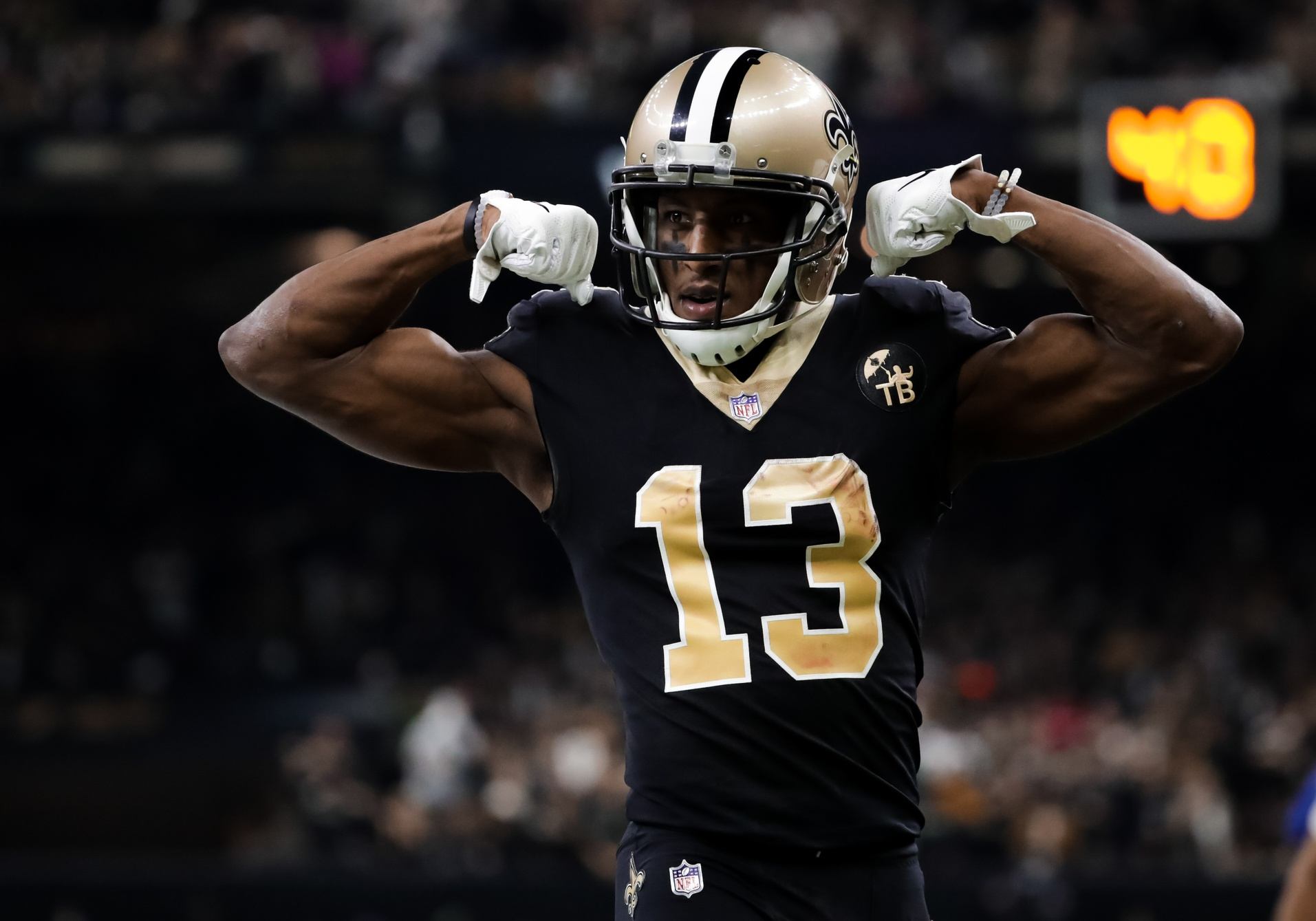 The deal includes $61 million in guaranteed money for Thomas, who is entering his fourth season in the NFL this year.
Thomas Tied to New Orleans Through 2024
Thomas, a 26-year-old out of Ohio State, will make just under $1.15 million this year, as he is still under the terms of his rookie contract. But the extension means he'll stay with New Orleans through 2024, meaning the Saints have control of the receiver through what should be the prime of his career.
The contract extension ended what had been a relatively quiet holdout by Thomas, who had sat out a week of training camp before the two sides reached an agreement.
A first look at Thomas' numbers makes it obvious why he's a valued commodity, though perhaps not one worth $20 million a year. The wide receiver has the record for the most catches over the first three years of an NFL career with 321, and led the league in receptions last season, a campaign that saw him named a first-team All-Pro.
But it is his value to the Saints specifically that made New Orleans shell out unprecedented money for the pass-catcher. He set franchise records for catches (125) and receiving yards (1,405) last season, and his physical style of play is a perfect match for 40-year-old quarterback Drew Brees, who is still effective but is more proficient on shorter routes at this stage of his career. Thomas is great at making catches in traffic, and will likely be the most reliable way for the Saints to move the chains in 2019.
News of the massive contract quickly made waves online, with everyone from Chad Johnson to LeBron James weighing in on Twitter to congratulation Thomas on the deal.
@Cantguardmike Congratulations, McDonald's on you when I come to New Orleans 💯

— Chad Johnson (@ochocinco) July 31, 2019
@Cantguardmike CONGRATS lil bro!! Well deserved. Keep going and settle for nothing less than GREATNESS 👑 🚀 🙏🏾

— LeBron James (@KingJames) July 31, 2019
Saints See Short Window for Super Bowl Run
More broadly, keeping Thomas on the roster was important for a Saints team that believes it is built to win now. After a 13-3 campaign last year that ended with a controversial and heartbreaking loss to the Rams in the NFC Championship, New Orleans believes that they can play with anybody. But in a league that emphasizes quarterback play more than ever before, Brees' age may make their championship window very small.
Bookmakers don't see a clear favorite in the NFL this year, but the Saints are definitely among the top tier of contenders, which is made up of the four teams that reached the conference finals last season.
At FanDuel Sportsbook, the defending champion New England Patriots are the 7/1 favorite to win the Super Bowl this season, just ahead of the Kansas City Chiefs (8/1). The AFC's top teams are followed closely behind by the top NFC squads, as the Saints (9/1) and the Rams (10/1) are both getting a lot of respect heading into the season.