Florida isn't a good place to be, if you're an NFL quarterback for one of the state's three home teams. Miami, Tampa Bay, and Jacksonville all have issues with their signal callers, and some unpleasant decisions might have to be made soon.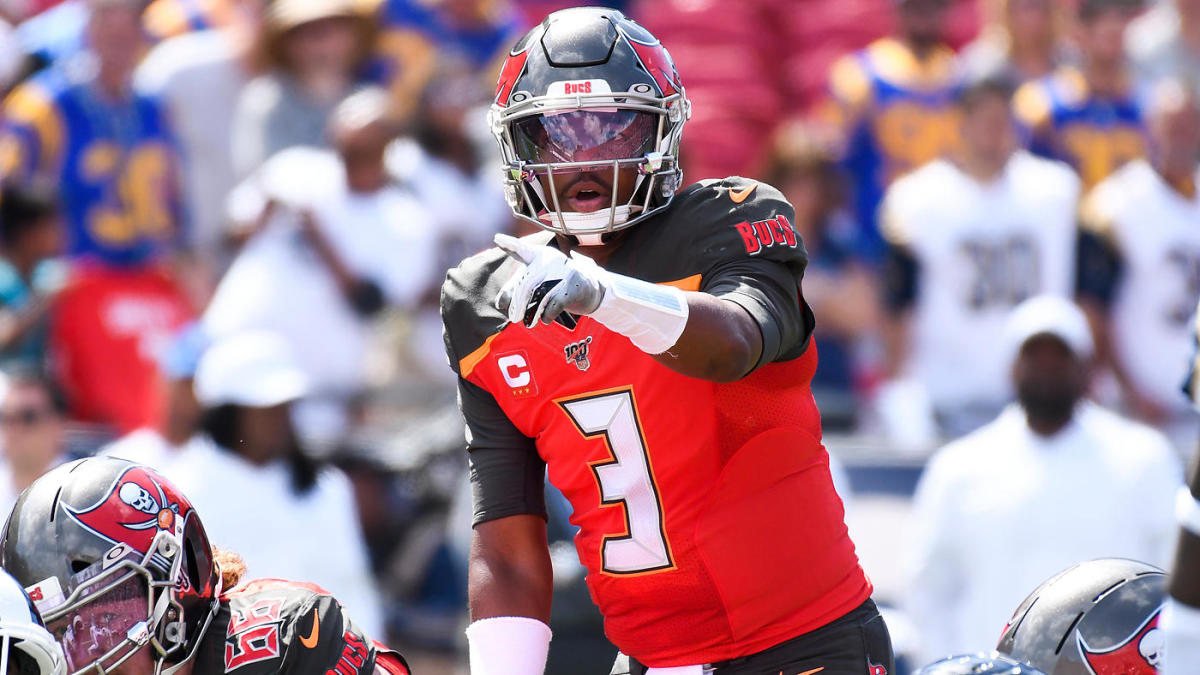 Misery in Miami
The first team on the list is, arguably, the worst in both the state, and the NFL. The winless Miami Dolphins have used both Josh Rosen and Ryan Fitzpatrick as their starter this season, to no avail. Coach Brian Flores has waffled on who would start, first going with Fitzpatrick, then, last week, saying Rosen was his guy.
That lasted until midway through last week's Miami-Washington game when the true quarterback drama appeared. Flores benched Rosen after an awful performance that saw the second-year QB throw for 85 yards and two interceptions. He brought in Fitzpatrick, who almost brought the Dolphins back, before coming up short on a failed two-point conversion.
Now it seems Fitzpatrick could be the starter again. Flores told reporters on Monday that this week's practices could determine who starts against Buffalo. The Dolphins are 17-point underdogs.
"You know what, I thought Fitz played really well when he went in there," Flores said. "I thought he did. Yes, I anticipate Josh being the guy, but I think we're going to do what we feel is best for this team. That's what we did yesterday in the fourth quarter. I thought Fitz played really well," Flores added. "I thought Josh has played well in spurts also. We'll see how this goes in practice, this week of practice, but yeah Josh will be the starter."
Winston Missing the Mark in Tampa Bay
After Jameis Winston threw five interceptions and was sacked seven times last Sunday, Tampa Bay fans were wondering if coach Bruce Arians is contemplating making a move at quarterback. The Buccaneers' first-year coach put an end to any speculation.
"Not at all," Arians told ESPN when asked about benching Winston. "I think as we continue to grow together, I think it will get better and these games will be one in a million and not one every five."
Part of the reason for Arians' defiance is his (lack of) options at the position. The only other QB on the Bucs' roster is Ryan Griffin. Griffin, who was undrafted out of Tulane in 2013, and has been a member of the Buccaneers for four years, has never played a snap in the NFL.
Tampa Bay has a bye this week, so it gives Arians some time to work out the problems with Winston. Hopefully they are fixable.
Possible Quandary for Jacksonville
The issue of who should be the starting quarterback in Jacksonville won't be an issue until Week 11, at the earliest, but it could get real messy, real quick after that. Nick Foles broke his clavicle the first week and his back up, Gardner Minshew, has been doing an admirable job of filling in.
The earliest Foles could return is Nov. 17 against Indianapolis, and with all the money the team spent to sign the free agent, it seems likely they would put Minshew back on the bench when their main gunslinger is ready to get back in the saddle. But if the rookie continues to perform like he has the last four games, the decision might not be as easy as it seems.
In last Sunday's loss to New Orleans, Minshew admitted he struggled, though others believe he doesn't have the offensive weapons to succeed. Still, Minshew took the blame for the loss.
"Yeah it was a tough day," Minshew said shortly after the game. "They are a good team. I missed some balls that I can't miss. They played good coverage at times, and got after us up front at times. We'll go look at the film and figure out what we need to fix … I was off. We're going to get that fixed."