The college football season officially starts next week, but there are two early games this Saturday to whet fans' appetite. Miami is facing instate rival Florida in Orlando, and Arizona is traveling to Hawaii to face the Rainbow Warriors.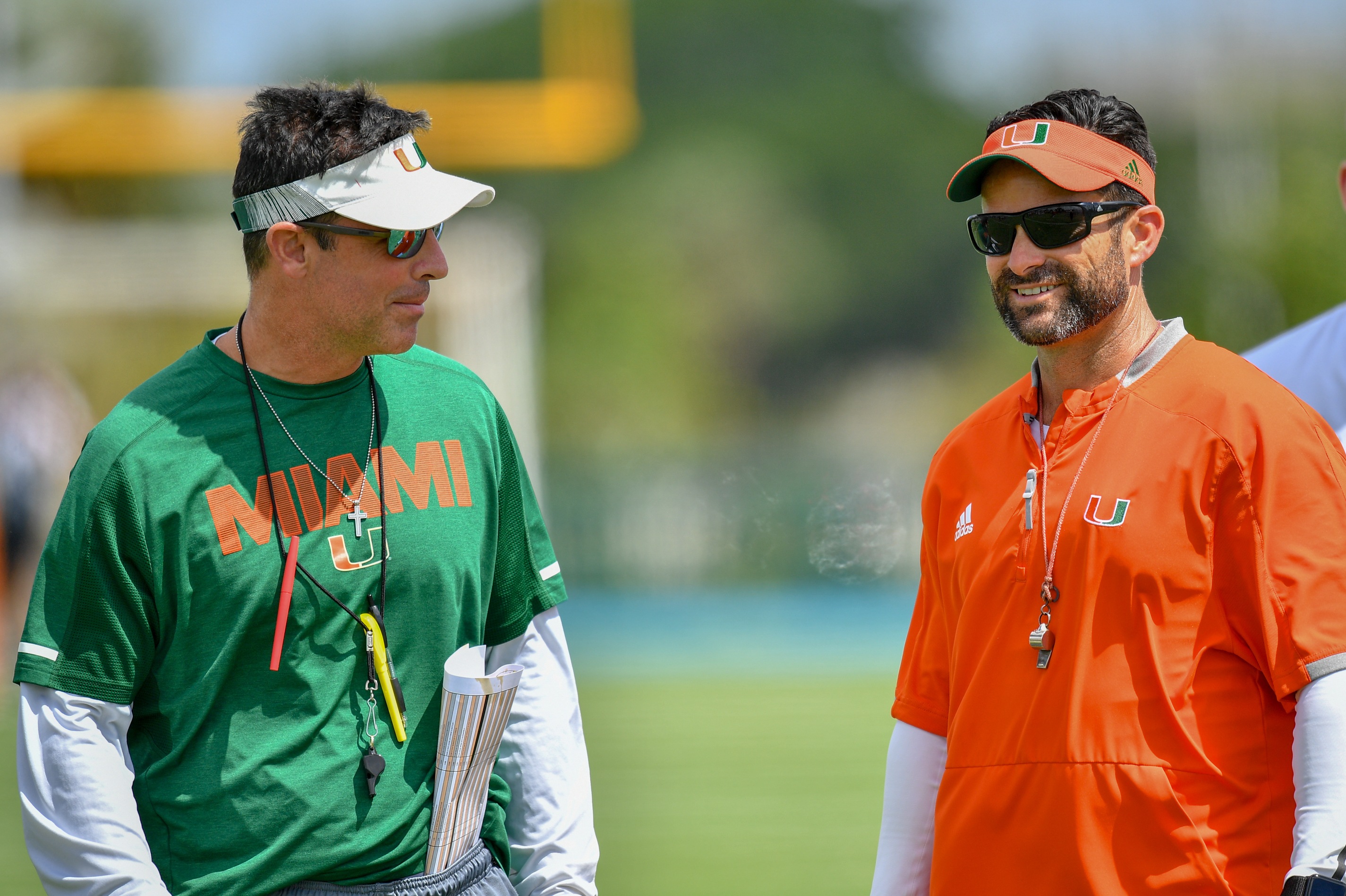 The Gators are the only team ranked in the AP Top 25. Florida is No. 8, but is only a touchdown favorite to the Hurricanes, who have a new coach and quarterback.
Though Arizona is a double-digit favorite on the road in Hawaii, they definitely are not taking the game lightly. The Wildcats are slated to finish lower than they did last year in the Pac 12 South, and need a non-conference win early to help their confidence.
Below is a preview of both Saturday games.
Miami vs, Florida, UF -7, Over/Under 47.5
Miami changed its coach, its quarterback, and part of its offensive line. So why are the Hurricanes only seven-point underdogs to No. 8 Florida? Because many believe that they have one of the top defenses in college football. Last season Miami ranked No. 4 in total defense, and was tied with Clemson in tackles for loss.
They did take a hit with the departure of defensive tackle Gerald Willis and defensive end Joe Jackson. While the losses definitely hurt the defense, the squad seems to have remained the confidence and swagger.
"We have the same mentality," said junior defensive end Jonathan Garvin. "Now it's up to us to go out and prove it, that's all."
They will certainly be tested Saturday when they face the Florida Gators at the Camping World Stadium in Orlando, Florida. With the variety of talent at the skill positions for Florida, if the defensive line can't get to quarterback Feleipe Frank, then it could be a long day for the Hurricanes.
UF assistant coach John Hevesy knows this battle will be won in the trenches, and the Gators will be doing it with four new linemen.
"We've got to hold our own and do our job," Hevesy said. "Elite skill players and quarterback and running back and receiver, all those guys. So we've got to give them an opportunity to make a play."
Miami's offense has definitely improved. After finishing 93rd in total offense, one of the first promises from new coach Manny Diaz was to update that side of the ball. Diaz, who was the team's defensive coordinator, hired Dan Enos as offensive coordinator, and many pundits believe Miami's offense will be vastly improved.
Diaz knew he wanted Enos, but had to wait until Alabama was through with its season.
Dan was a guy that was the No. 1 choice all along," Diaz said. "It was a long process in order to get it secured.
Arizona at Hawaii, UA -11.5, Over/Under 74
First-year Arizona coach Kevin Sumlin implemented a new offense in 2018 and the team struggled, finishing 5-7 overall, and 4-5 in the Pac 12 South. One of the most confused of the new schemes could have been quarterback Khalil Tate. He had a sensational sophomore campaign the year before, but the new offense, as well as injuries limited his production.
Sumlin, who coached Johnny Manziel to the Heisman Trophy, is convinced the two have a better relationship. At the conference media day, he said the two had talked frequently.
"I think a year later into this thing, he knows us a lot more, and we know a lot more about him. That's just natural," Sumlin said. "The experiences that he had last year were experiences that he could learn from, and part of maturity is how you handle everything, highs and lows. He's certainly in a different place right now than he was last year walking in the door and sitting back there. He has a perspective that he didn't have at this point last year."
The Wildcats will ease into the season on Saturday, facing a Hawaii team that is an 11.5-point underdog at home. How Tate performs in this game, should give Sumlin an idea of how their season will go. They are expected to finish fifth in the Pac 12 South, as opposed to third last year.
Hawaii can pull off the upset if quarterback Cole McDonald can find his talented, and deep wide receiver corps. Even if they aren't open, the junior can call his own number and his running ability can drive opposing defenses crazy. Sumlin said stopping McDonald will be key.
"Here's a guy who threw for 3,800 yards last year… is 6-4, 220, runs well all over the place and he can spin it," Sumlin said. "He's a big, tough guy, you see him get hit sometimes, it doesn't faze him. The scary part of this guy…is he had a great year last year, … and he's coming back this year bigger and stronger."