You can count Metta World Peace among those who don't want to see legalized sports betting in the US.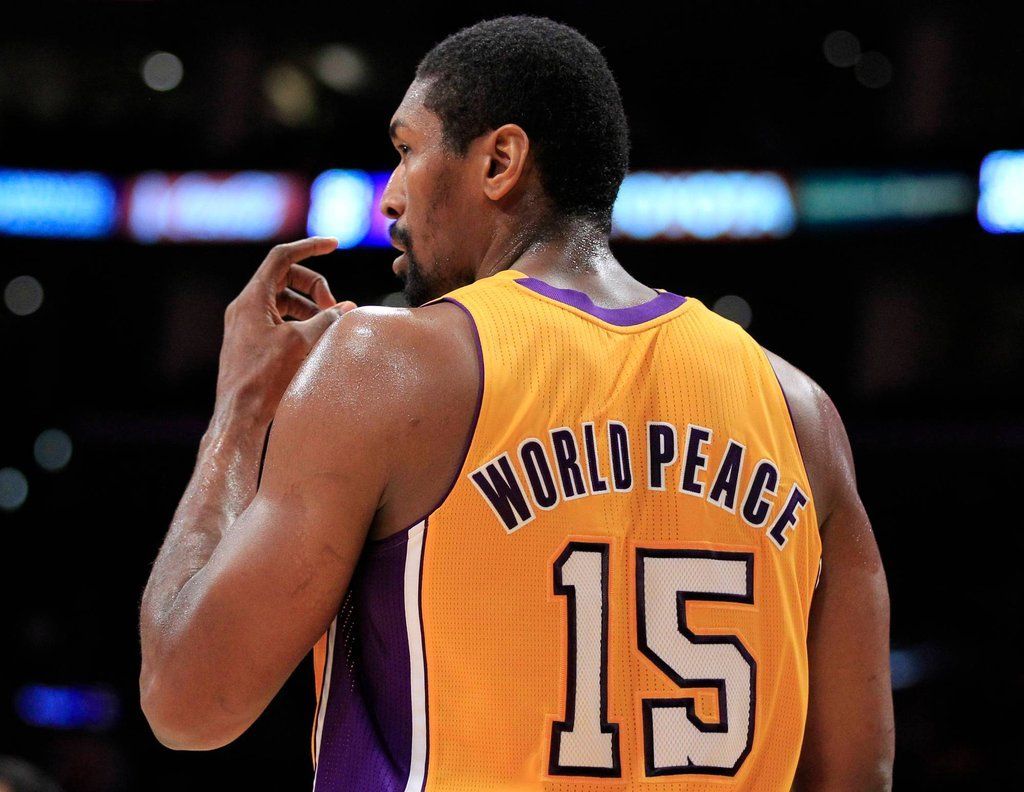 The former NBA star dropped a bombshell this week when he revealed that he was offered cash to throw several basketball games while playing for St. John's in college. In one of those instances, he says the "bullies" offered him $35,000 to take a dive.
While most leagues are throwing their support behind a regulatory framework which would allow states to offer legalized sports betting, others are balking at the idea. NFL officials say they're concerned about the integrity of the games, and Metta World Peace has joined the chorus.
"It Crossed My Mind"
In an interview with Yahoo Sports, the former LA Laker, who went by the name Ron Artest in college, claims that he was offered money to "take a dive" on his team's games on multiple occasions.
One instance in particular stood out.
"I got approached a couple of times to throw games," World Peace said. "The one interesting time they come to me in my neighborhood and say, 'Hey, I got $35,000 for you.' I'm like, 'That's cool, I'll take $35,000.' They say, 'We need you to throw a game.' That's when I'm like, 'You a—holes.'"
.@MettaWorldPeace says he was offered $35,000 ? to fix games in college and because of that he's not a fan of the new ruling to make sports betting legal. pic.twitter.com/G6FkMZg9fT

— Yahoo Sports (@YahooSports) May 16, 2018
In it, World Peace somewhat shockingly admits that he was tempted by the offer, saying it "crossed my mind" to take the money before ultimately deciding it wasn't worth it.
The 38-year-old played two seasons at St. John's, averaging 10.9 points per game while twice leading his team into the NCAA Final Four Tournament.
He worries that the temptation and pressure may be too much for other kids who are poor and struggling to make ends meet.
"That's the problem I have with betting because these guys that are betting are, they're bullies," said World Peace, "and they'll force a kid into a situation, and then when the kid is trying to go to the NBA, they hold it against the kid."
Question of Integrity
Of course, student athletes would be much less tempted by such offers if the NCAA were to pay them a some kind of stipend. However, that's unlikely to happen anytime soon, so instead, leagues are seeking so-called "integrity fees" to keep things clean.
They are arguing for a one percent cut of sports betting profits, to address issues like the one the Metta World Peace brings up. Leagues contend they would be able to better monitor suspicious betting patterns which could indicate that the fix is in.
Now that the Supreme Court has opened the door for states to legalize sports betting, World Peace is calling on regulators to introduce new "harsh rules" for anybody who is found to be preying on young student athletes before stories like his become more common.