Manchester City remains the favorite to land the services of Lionel Messi next season, but some of the club's biggest European rivals have made their interest in the superstar clear as well.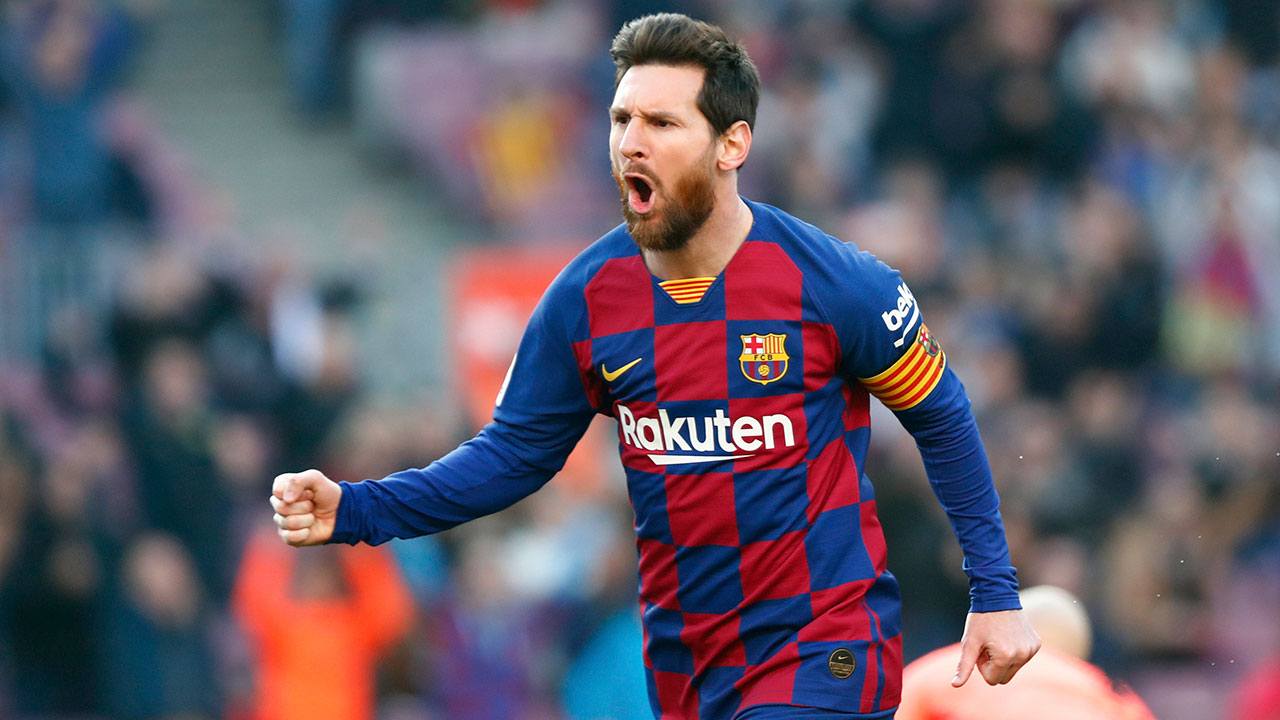 Both Paris Saint-Germain and Inter Milan have shown signs that they could potentially be in the mix for Messi, though sportsbooks still see a two-club competition brewing between City and FC Barcelona.
Neymar Pushes for PSG Reunion
Earlier this week, Josep Maria Minguella – the agent who initially helped Messi sign with Barcelona at just 12 years of age – suggested that Inter should be regarded as the most likely team to land the Argentinian.
"For me, Messi already has a team: Inter," Minguella told Cadena COPE. "In Italy they pay less tax, and in fact, there is Cristiano Ronaldo. It's harder for me to see him in England, no matter how long his friend [Sergio] Aguero and [head coach Pep] Guardiola are at City."
According to an ESPN report, PSG superstar Neymar reached out to Messi on Thursday about potentially bringing his talents to Paris. ESPN cited sources who claimed that PSG midfielder Angel Di Maria – who also plays on the Argentinian national team – had also spoken to Messi about linking up.
But French publication L'Equipe pushed back on the idea that Messi might come to France. Sources told the paper that PSG sporting director Leonardo had already spoke to Jorge Messi, Lionel's father and agent. The sources claimed that in that conversation, Jorge said that his son had already decided to move to England.
Unibet lists both PSG and Inter as +800 picks to land Messi. That puts the two sides far behind both City (-112) and Barca (-106), which may still have a chance to retain their star.
Klopp: 'No Chance' Liverpool Lands Messi
Liverpool, on the other hand, won't pursue Messi during the current transfer window. Jurgen Klopp, manager of the English Premier League champions, said that while it would be great to have Messi on his squad, it wasn't going to happen.
"Interest? Yeah, who doesn't want Messi in their team," Klopp told reporters. "But no chance. The numbers are absolutely not for us. But…good player. It would make it even more difficult to beat [Man City]. For the Premier League, it would be great. I would like to see it but I'm not sure if I will."
Even if City can sign Messi, they may not have him on the team in time for the start of the season. Liverpool battles Arsenal in the Community Shield match on Saturday, while the Premier League season kicks off on Sept. 12.
---
Messi Transfer Odds (Club on Oct. 16)
Manchester City: -112
FC Barcelona: -106
Inter Milan: +800
PSG: +800
Manchester United: +2000
Bayern Munich: +3000
Chelsea: +3000
Odds via Unibet
---
It's also still unclear if Messi will leave Barcelona at all. According to Sky Sports News, the 33-year-old has requested a meeting with Barca officials to talk over the situation and find a solution to the dispute over his contract.
Messi believes he should be able to leave on a free transfer, while Barcelona argues that the language requires Messi to tell the club of his intentions during a June window, even if COVID-19 changed the European soccer calendar. If Messi can't get the transfer fee eliminated or reduced, he still has one year remaining on his Barcelona contract.
Other longshot possibilities for Messi include Manchester United (+2000), Bayern Munich (+3000), and Chelsea (+3000).