Lionel Messi played his first minutes in a PSG shirt during a 2-0 away win over Reims on Sunday.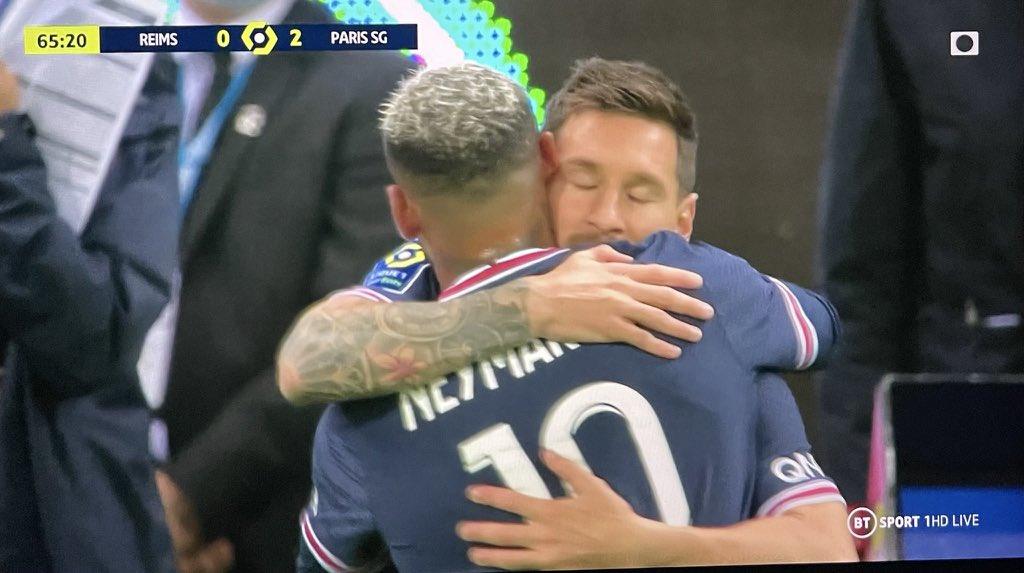 Messi replaced his good friend Neymar after 66 minutes. Neither of them captured the spotlight, as Kylian Mbappe netted twice for Paris' third win in three games since the start of the campaign.
Messi joined PSG on a two-year contract earlier this month. The game in Reims was his first after winning the Copa America with Argentina on July 10.
Mbappe was decisive once more for PSG. He opened the scoring after 15 minutes with a header, then made it 2-0 after 63 minutes following an electric counter from the Paris giants.
Messi's much-anticipated debut got PSG fans trembling. The entire stadium clapped as he stood up in front of the bench to go warm up on the sidelines right after half-time. Fans were cheering once more when Messi appeared next to the fourth official, as the latter held the board up to indicate a substitution. The traveling PSG fans started chanting Messi's name and the choir became almost unanimous for a few seconds in the entire stadium.
All the tickets for the match were sold, with 21,000 supporters attending in Reims. Messi's first touch was also cheered. The six-time Ballon d'Or winner couldn't pay back the immense love shown toward him with a goal.
"The welcome was something very beautiful to see and hear," PSG manager Mauricio Pochettino said after the game. "It was nice from our supporters, but also from the fans of Reims. Messi was very happy about it."
Messi is expected to become a firm part of the starting 11 starting in the game against Clermont at Parc des Princes on Sept. 12.
In the 25 minutes he played, Messi touched the ball 26 times. He had a pass success of 95%, but had no attempts to dribble past his opponents. His historic debut in Ligue 1 was marked by Reims' keeper, Predrag Rajkovic, in a special way. The Serbian goalie asked Messi to take a picture with his son on the pitch right after the match ended.
Reims goalkeeper Predrag Rajkovic asked Lionel Messi to take a picture with his son after the game today 🥰

📸 IG/rajkovic__ana pic.twitter.com/B14mZLoMiS

— Goal (@goal) August 29, 2021