Henrik Kristoffersen stormed back under the lights at Madonna di Campiglio to claim an unlikely victory and show that his technical mastery shines best in the spotlight.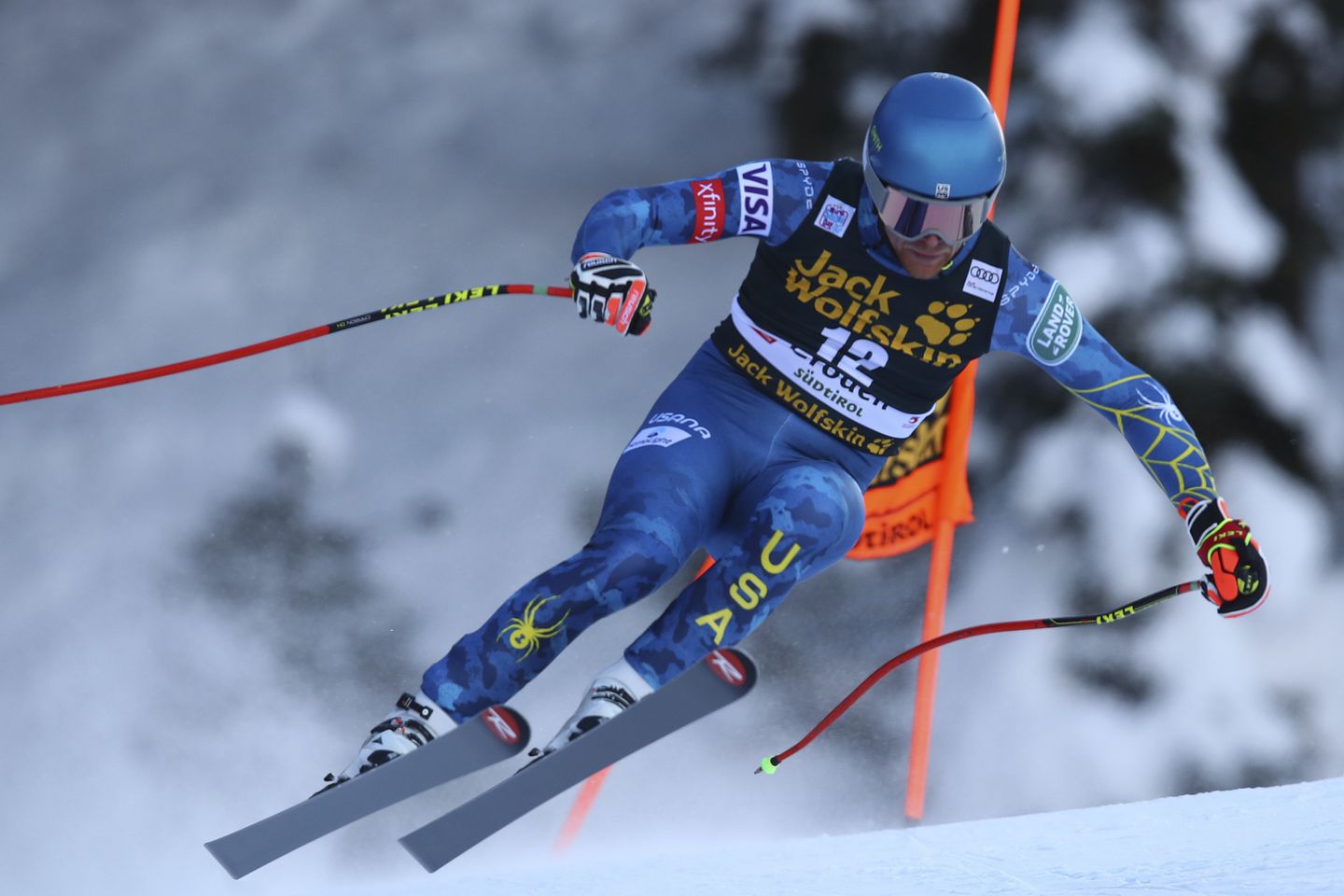 The crafty Norwegian finished 12th after his first run, almost 1.25 seconds behind his teammate and leader Sebastian Foss-Solevaag. Still, he hit a line that shot him into the stratosphere of legends. Kristoffersen took home his 18th career slalom victory and his third on the famed Italian mountain near the Adamello Brenta Nature Park, tying alpine skiing icon Alberto Tomba for second-most wins all-time.
All it Took is One Good Run
"It's probably the most emotional victory for me," Kristoffersen said after his winning run Tuesday night. "In the last period, I was struggling to ski fast, and I was very disappointed. Skiing is my life. I have my family and skiing, nothing else. So it feels amazing to win a race and succeed, even with only one good run."
Here's a look at the winning run:
Foss-Solevaag finished second (+0.33 seconds) and scored his first slalom podium since 2016.
Italian Alex Vinatzer came up quick in his second run, finishing third on his home mountain, only one-hundredth of a second behind Foss-Solevaag. It is the second career podium for the 21-year-old Italian after a third-place finish in Zagreb in January.
After a pair of races, Kristoffersen leads the Slalom ranking with 140 points, while Alexis Pinturault (sixth on Tuesday) goes home for Christmas as leader of the overall standings.
Back to Speed Events in Bormio Monday
After a short break to celebrate the holiday, the men will take to the Italian slopes again in Bormio on Monday for a pair of World Cup speed races (downhill and Super G) smack dab in the middle of the holidays.
The resort's Stelvio slope is a fixture on the circuit and a favorite of Italian speed racer Dominik Paris (7/1 on Unibet), who has won the downhill five times in the last six seasons, including the previous four.
But Paris's victory is not assured this season on his favorite slope. Norwegian standout Aleksander Aamodt Kilde (11/4) took home a victory at the most recent World Cup downhill event in Val Gardena on Dec. 19 to top the podium for the first time since December 2018 also at Val Gardena.
Kilde can become the first Norwegian alpine skier to get consecutive World Cup downhill victories since Aksel Lund Svindal in December 2017.
Paris, Kilde and Feuz All Look to Podium
The 28-year-old Norwegian speedster plays with the hot hand, being on or just off the podium all month. He finished fourth in the opening downhill event in Val d'Isère and is the only competitor to finish in the top-four in the first two World Cup downhill races this season.
Only Swiss skier Beat Feuz (5/1) has claimed more podium spots in World Cup downhill events in 2020 than Kilde. Feuz is hungry to top the podium in Bormio as he's been improving but not quite at form season. He finished in third place in the last World Cup downhill race in Val Gardena to claim his first podium of this World Cup season in all discipline.
It's been a bit of a dry spell for Feuz, winner of the last three downhill crystal globes, hoping to claim his first World Cup downhill win since Jan. 18, when he won in Wengen.
Since the start of the 2017-'18 season, Feuz has destroyed the circuit with 20 podium spots in World Cup downhill events, at least nine more than any other male skier. He can become the first Swiss skier to win in Bormio since Didier Defago did it nine years ago on Dec. 29, 2011.
Slovenian Martin Čater (150/1) followed up his surprise win in the opening World Cup downhill race at Val d'Isère with a 25th-place finish in Val Gardena. Should the long-shot throw a command performance, he'd be the first Slovenian male alpine skier to notch a pair of World Cup victories in a season.
Don't Count Out Vermonter Cochran-Siegle
And 28-year-old Ryan Cochran-Siegle (8/1) is looking strong this far this season. His second-place finish at Val Gardena put him on the podium for the first time hi his career.
The Vermont native hopes to become the first skier representing the US to win a World Cup downhill event since Travis Ganong in Garmisch-Partenkirchen in January 2017. The last US skier to win a World Cup downhill race in Bormio was Bode Miller in December 2007.