The Memphis Grizzlies traded their all-time leading scorer, point guard Mike Conley, to the Utah Jazz for Grayson Allen, Kyle Korver, Jae Chowder, and two first-round draft picks.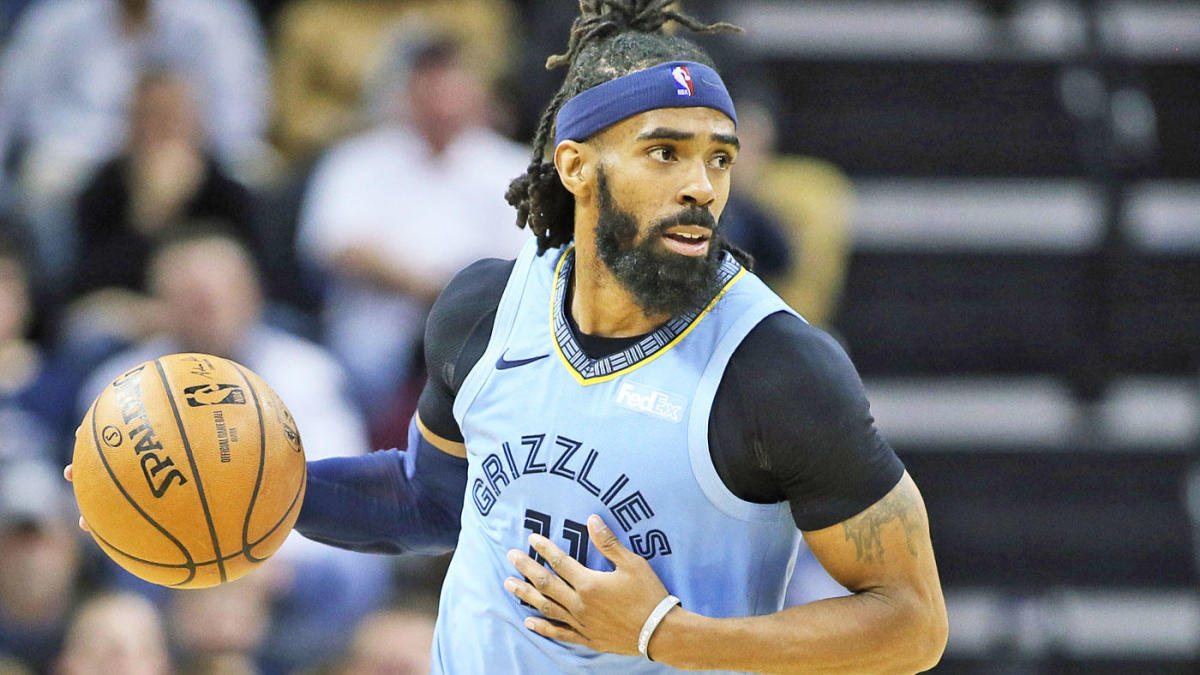 Conley, 31, played 12 seasons with the Grizzlies. He averaged 14.9 points per game on his career, but he averaged 20-plus in his last two full seasons.
Conley averaged 21.1 points and 6.4 assists in 70 games this past season. The Grizzlies went 33-49 during a rebuilding year.
The Grizzlies drafted Conley out of Ohio State with the fourth overall pick in the 2007 NBA Draft.
The Griz dumped Conley's hefty salary, which clears up $32.5 million. They look to rebuild around Jaren Jackson, Jr. They have the second overall pick in the upcoming draft and like Ja Morant out of Murray State to replace Conley.
GRIZZLIES/JAZZ TRADE:
Utah Jazz get: Mike Conley

Memphis Grizzlies get: Kyle Korver, Grayson Allen, Jae Crowder, #23 pick 2019 Draft, 2020 protected first round
The Boston Celtics were interested in Conley after losing point guard Kyrie Irving to free agency. The Celtics missed out after the Griz shipped out Conley to the Jazz.
The New Orleans Pelicans were interested in possibly trading up from #4 to the second pick to acquire RJ Barrett. They already have first dibs on Zion Williamson, but thought about rejoining the Duke teammates in New Orleans.
Jazzy Future
The Utah Jazz won 50 games last season in the Northwest, one of the toughest divisions in the NBA. and secured a #5 seed in the Western Conference playoffs. They were bounced in the first round by James Harden and the Houston Rockets.
The Jazz have been one of the better defensive teams out west, but they were unable to produced consistent scoring in the playoffs.
The Jazz want a savvy veteran like Mike Conley to push standout guard Donovan Mitchell to his potential. Mitchell, 22, averaged 20.5 points as a rookie phenom. During an up-and-down sophomore year in the NBA, he averaged 23.8 points per game.
Mr. Griz
Mike Conley leaves Memphis as the franchise's top scorer with 11,733 points. He's also the Griz's all-time leader in games played, three-pointers, and assists.
He played 788 games over 12 season with 757 of them as a starter. After scoring only 9.4 points in his rookie season, he never averaged below double digits the rest of his career.
During the 2016-17 season, Conley averaged 20.5 points and drilled 40.7 percent of his three-pointers.
"What more can I say about my city!" tweeted Conley. "You guys made me the man I am today! Memphis is home. Always! Time for another chapter! Excited to give all I have to The Jazz and Salt Lake City!"
Conley is currently #272 on the all-time NBA scoring list. He should move into the Top 200 if he scores 1,400 points next season.