Los Angeles Chargers running back Melvin Gordon ended his holdout on Thursday, even without a new contract from the team.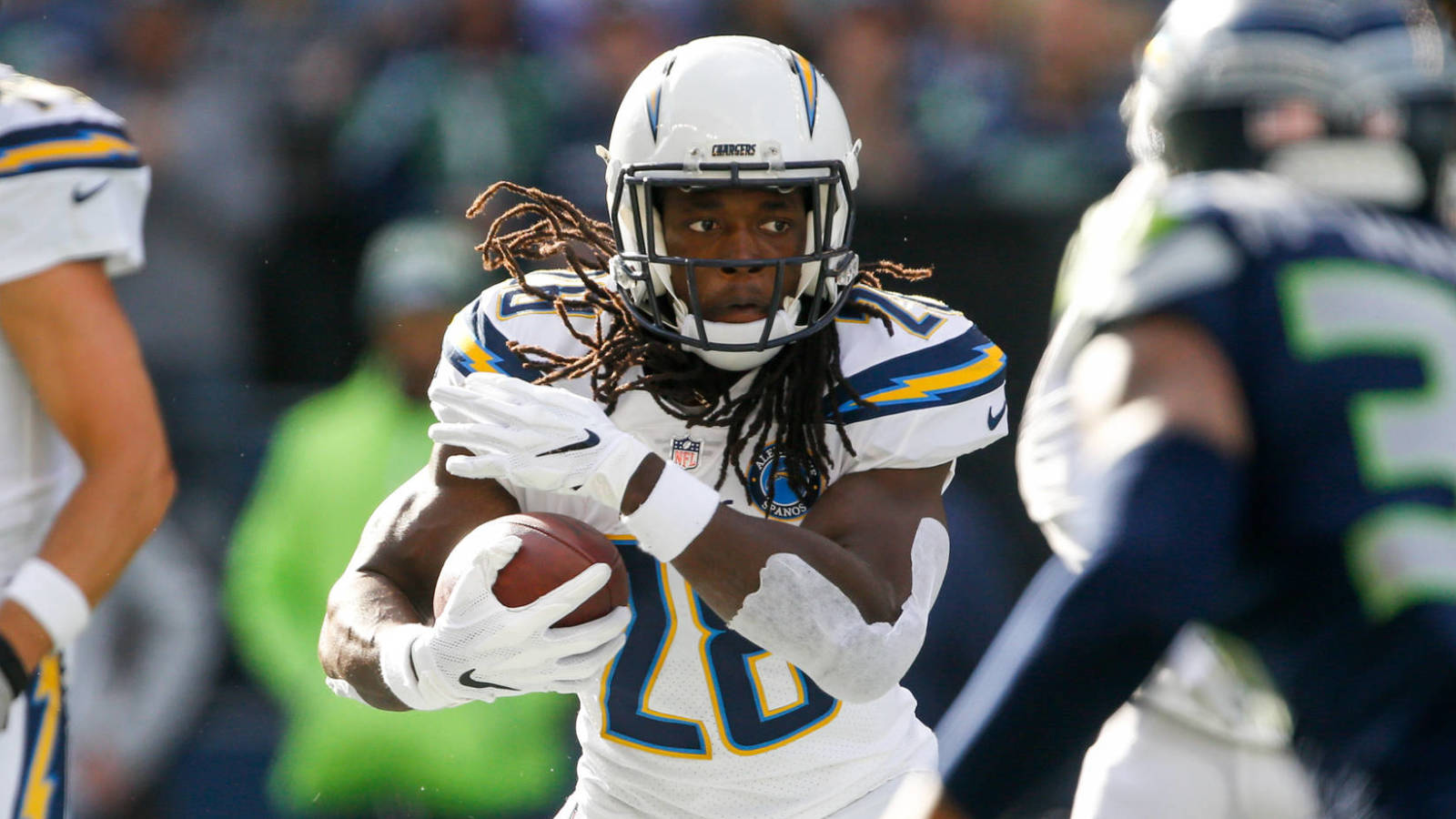 According to the NFL Network's Ian Rapoport, Gordon isn't expected to play in Los Angeles' Week 4 game at the Miami Dolphins, but will be back with his teammates during preparation late in the week.
Gordon Likely Done with Chargers After 2019
Gordon held out through training camp and the first three games of the season in the hope that he could negotiate a better contract with the Chargers. The 26-year-old is in the final year of his rookie contract, and is scheduled to make $5.6 million.
But that salary doesn't reflect his value to the team. Gordon is coming off a season in which he ran for 885 yards and 10 touchdowns in 12 games, while also catching four more touchdown passes. It was the third straight year in which he scored at least 10 touchdowns from scrimmage, making him the only running back to hit that mark in each of the last three seasons.
The two-month holdout wasn't enough to make Los Angeles budge on a new contract, however. While NFL.com reported that the Chargers offered Gordon $10 million per season, they never budged from that amount. The team also offered Gordon the chance to find a trade partner, but nothing came of those efforts.
All that means that Gordon is likely done with the Chargers after this year, as he can seek free agency after the season. But for now, he'll be back in the fold for Los Angeles, something that head coach Anthony Lynn says is a boon for the team.
"We're a better team with him, for sure," Lynn told Sports Illustrated's Albert Breer via text.
Chargers Struggling, But Running Game Has Been Solid
The coach also noted that it would take time to get Gordon back into the flow of the offense.
"I don't think you just walk in camp and just play right away without going through any practice," Lynn said to reporters on Wednesday. "You can run and do all the drills you want, but it's hard to simulate real football."
The Chargers are off to a disappointing 1-2 start this season, though the running game hasn't been a particular weakness for the team. Austin Ekeler has rushed for 160 yards and four touchdowns in a replacement role, and Los Angeles is a respectable 13th in the league in rushing overall.
Gordon will also have to deal with a number of fines that have been piling up during his holdout. That includes a $30,000 daily charge for missing training camp, as well as a week of regular-season salary for each game his has missed so far, including the preseason games he missed.
The Chargers are a +2700 long shot to win the Super Bowl this season, according to odds posted by FanDuel Sportsbook. However, they – like everyone else – are expected to have their way with the Miami Dolphins on Sunday, with the Chargers being installed as 15-point favorites.