Junior welterweight boxer Maxim Dadashev died on Tuesday morning from injuries that he suffered during a loss to Subriel Matias on Friday night. Dadashev was 28.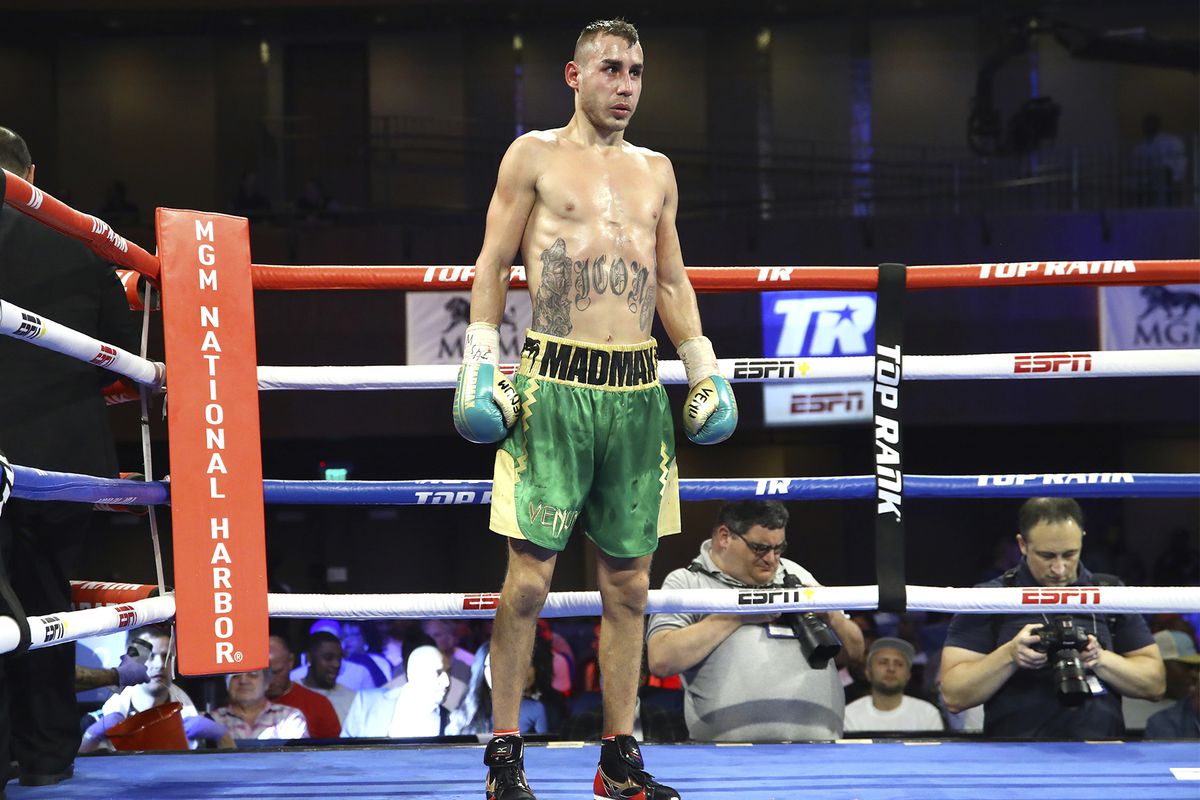 Friday's fight, which took place at the MGM National Harbor in Maryland, was stopped by Dadashev's corner after the 11th round, with Matias up significantly on all three judge's scorecards.
Corner Stopped Fight Before Final Round
But while Matias was clearly winning, there had been no knockdowns, and the fight had remained competitive enough for the referee to allow it to continue without any controversy. Trainer Buddy McGirt had considered stopping the fight after the ninth round, but Dadashev indicated that he wanted to continue. The fighter continued to insist that he wanted to fight heading into what would have been the 12th and final round of the contest, but his corner overruled him.
"I'm going to stop it, Max," McGirt could be heard telling Dadashev between rounds. "Max, you're getting hit too much."
While Dadashev shook his head to indicate that he wanted to continue, McGirt said he had no intention of allowing the fight to continue under any circumstance.
"I saw him fading, and when he came back to the corner, my mind was already made up," McGirt said via ESPN. "I was just asking him out of respect, but my mind was made up. I wasn't going to let him go out there."
In the aftermath of the fight, it was clear that Dadashev's team had made the right decision. Dadashev needed help leaving the ring, and starting vomiting after collapsing before making it back to the locker room. He was then taken to a local hospital where he underwent emergency brain surgery for bleeding on the brain.
Dadashev Enjoyed Amateur and Professional Success
Dadashev's wife wasn't able to reach the United States until Monday night. A spokeswoman for UM Prince George's Hospital Center released a statement on her behalf.
"It is with great sadness that I confirm the passing of my husband, Maxim Dadashev," the statement read. "He was a very kind person who fought until the very end. Our son will continue to be raised to be a great man like his father. Lastly, I would like to thank everyone that cared for Maxim during his final days. I ask that everyone please respect our privacy during this very difficult time."
The fight between Dadashev (13-1, 11 KOs) and Matias (14-0, 14 KOs) was a title elimination fight, with the winner getting the right to challenge IBF title holder Josh Taylor.
Dadashev was considered a strong prospect in the boxing world. He had been a successful amateur fighter before turning pro in 2016, having won a silver medal at the 2008 World Junior Championships as well as multiple medals in Russian national competitions. He had moved to Southern California in order to pursue boxing as a career, and signed with promotional company Top Rank Boxing as his stature in the sport rose.
Those who knew him as a boxer shared their condolences.
"Maxim was a terrific young man," Bob Arum, chairman of Top Rank, said in a statement. "We are all saddened and affected by his untimely death."