Two of the best super lightweight boxers in the world will meet in Arlington, Texas on Saturday, as WBO champion Maurice Hooker takes on WBC title holder Jose Carols Ramirez in a title unification fight.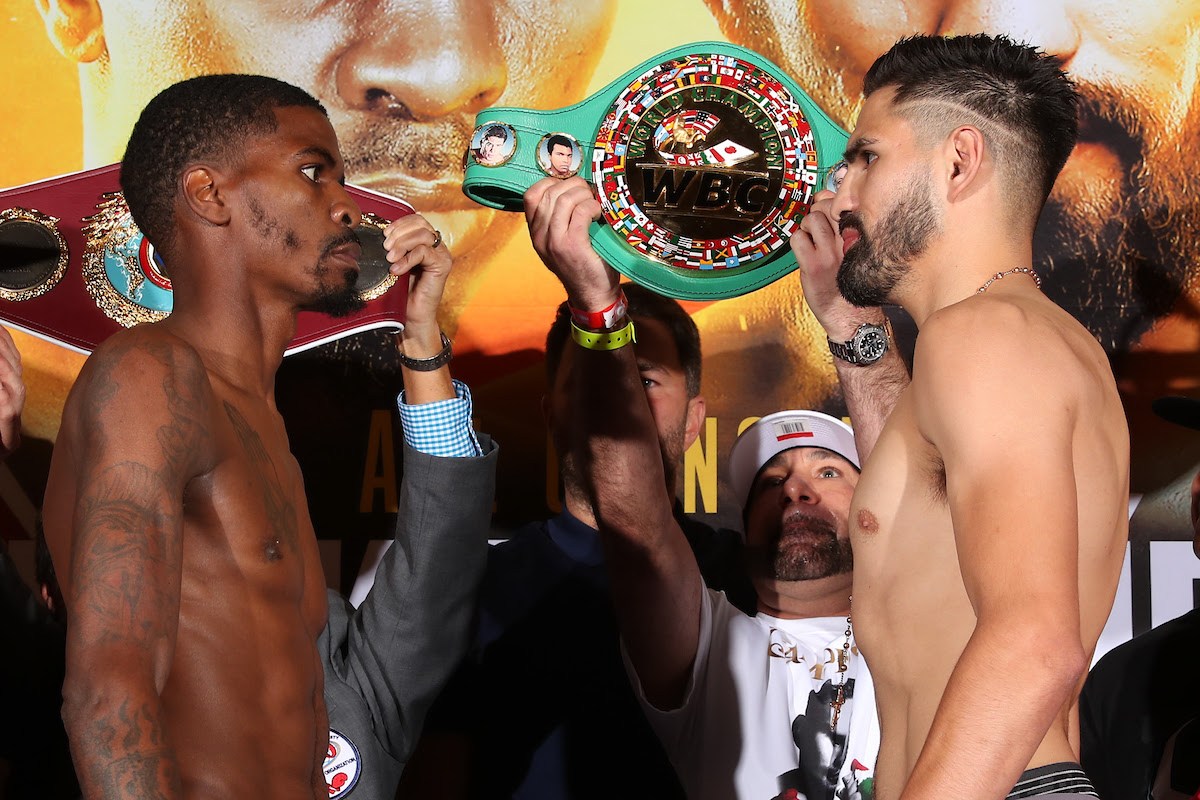 Both men enter the fight undefeated, making them major players in an effort to consolidate all of the division's belts into the hands of a single boxer.
Two Champions Enter, One Champion Leaves
Regis Prograis (24-0, 20 KOs) and Josh Taylor (15-0, 12 KOs) have their own major championships, are considered the top two boxers in the weight class, and will have a second unification bout later this year. While nothing is official yet, the hope is that the winners of these two fights will then face off to determine a unified champion.
That's something that is clearly on the mind of Ramirez (24-0, 16 KOs). The California native says that while he's proud of what he has already accomplished in his career, becoming the undisputed super lightweight champion would mean so much more.
"Being a world champion, of course that puts your name in the history books," Ramirez told Yahoo Sports. "But unifying the belts, that's another step. For me, it's part of me trying to build and enhance my legacy in this sport. I'm blessed to have gotten this opportunity, and it's come at a great time. I feel ready to move to that next level in this sport."
Doing so would first require a win against Hooker (26-0-3, 17 KOs), who will have the pleasure of fighting in front of a hometown crowd. Hooker is originally from Dallas, and says that he's excited to be so close to home for his biggest fight yet.
"I'm ready to come with everything I have," Hooker told reporters. "The crazy thing about it is that I don't feel any pressure coming into the fight. It's just another big fight. All my fights over the last three have been really big, so I don't feel any pressure from fighting at home. I'm just ready to do what I do and handle my business."
Classic Matchup Rated a Tossup
Hooker has a significant reach advantage, which could set up an interesting dynamic on Saturday night. Hooker has shown that he can control fights effectively from the outside, but can get into some trouble when he is dragged into toe-to-toe battles, something that Ramirez is expected to attempt to do.
Both men have been impressive against increasingly stiff competition. While Hooker's three draws give him the less impressive looking record, he also has what is probably the biggest win of either fighter's career in the form of his TKO win over Alex Saucedo last year.
"This fight needs no hype. It's as great a classic matchup you can get in boxing," promotor Dino Duva told reporters at a pre-fight press conference. "This is what the fans need, this is what boxing needs. None of the [expletive] of the networks getting in the way of great fights. I hope this continues in the future."
Put it all together, and this is a fight that many experts see as a tossup. But when it comes to bookmakers, there's a definite favorite – albeit only a slight one. At FanDuel Sportsbook, Ramirez has been installed as a -138 favorite over Hooker (+112).