Matt Stonie, the 2015 Nathan's Hot Dog Eating Champion and Peeps Eating World Record holder, has nearly 12 million subscribers follow his competitive eating videos and challenges on YouTube. Over the last few years, Stonie posted astonishing videos of himself eating ridiculous amounts of food like spicy buffalo chicken wings, French fries, ice cream sundaes, In-N-Out Burger, chicken curry, 125 cupcakes, and 100 waffles.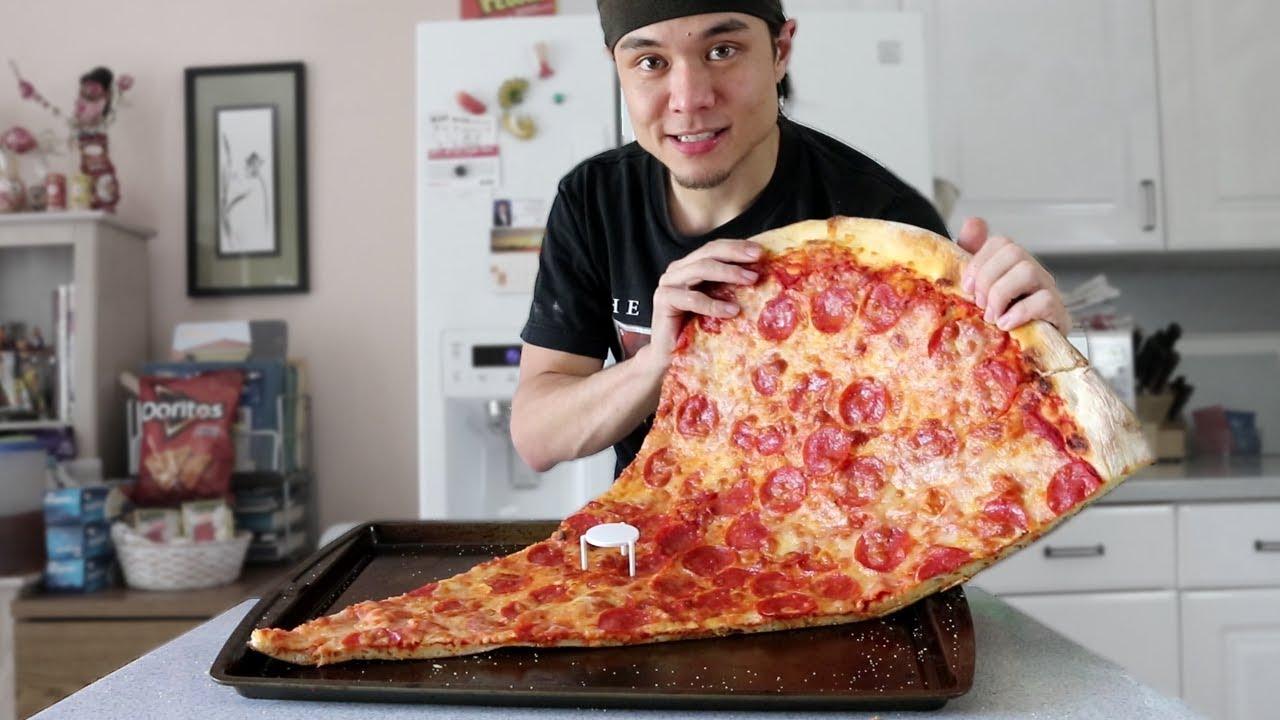 Stonie, 28, already had a fervent following on YouTube before he upset Joey Chestnut 62-60, at the 2015 Nathan's Hot Dog Contest in Coney Island, Brooklyn. After his Nathan's victory, Stonie's YouTube channel blew up.
Stonie, also known as "Megatoad", grew up in San Jose, California. He first made a name for himself as the high school kid who crushed the "all you can eat" option at Olive Garden. He posted his exploits to YouTube and quickly developed a following.
MATT STONIE – SPEED EATING WORLD RECORDS
Birthday Cake
Bacon
Silver Dollar Pancakes
Pumpkin Pie
McDonald's Happy Meal
Pork Ribs
Peeps
Carne Asada Tacos
Moon Pies
Stonie will be unable to appear in this year's Nathan's Hot Dog Eating Contest. Due to coronavirus travel restrictions, Stonie did not make the trip from California to New York City.
Matt Stonie Going Hollywood?
Night Media, a talent agency representing the top YouTube and Tik Tok creators, recently signed Stonie to a management contract.
Stonie's subscriber count on YouTube passed 11.9 million. His videos accumulated over 1.8 billion views. His top video, "Epic Chili Cheese Fries!", clocked in at 79 million views.
"Matt has been someone I've had my eye on for a while as he's been consistently doing crazy numbers for years," said manager Nick Brotman. "After getting to know him it was a great match. He's interested in branching out from just creating YouTube content, which aligns with our philosophy of creating larger businesses around our clients' influence."
Stonie had previously had business relationships and sponsorship with several top brands since the big win in Coney Island in 2015. If you were a frequent viewer of his videos, you know that he pitched Dollar Shave Club. But he also had deals with AT&T, Tide, and Honey.
Super Bowl Nachos, 100 Waffles, Peeps World Record
With Stonie out of this year's Nathan's event, we compiled several of our favorite Matt Stonie eating videos.
Stonie, like everyone else, had to hole up for a couple months while in quarantine during the coronavirus outbreak. He made the best of his time by posting a couple new videos.
In Stonie's most recent video, he inhaled 10 cans of fruit cocktail or 1.2 gallons worth in under five minutes.
Ten pounds of nachos? No problemo. Stonie wanted to support his home team, the San Francisco 49ers, in Super Bowl 54 with a special eating challenge video. Stonie went super big for a Super Bowl Nachos Challenge (10,000 calories), that also included chicken wings, bacon, and potato skins.
How fast can you eat an Eggo Waffle? How about ten? Or an even 100? Stonie passed the 100 Eggo Waffle Challenge on multiple occasions. During his first successful run in 2013, he ate 100 waffle in 36 minutes. In 2019, Stonie smashed his old record by 21 minutes.
In 2017, Stonie won the Peeps Eating World Championships in Michigan. He devoured 255 Peeps in five minutes.
Stonie Stoner Food: White Castle, In-N-Out, McD's
If you know who Harold & Kumar are, then you'll love this next challenge. In 2017, Stonie pulled off the Harold & Kumar White Castle Challenge during a trip to Las Vegas. It took him 15 minutes to consume 30 White Castle Burgers, five orders of fries, and four large cherry Cokes.
In 2010, a teenaged Matt Stonie attempted to break the In-N-Out Burger world record. At the time, the record was 30×30 consisting of 30 burger patties and 30 slices of cheese. He ordered a 37×37.
Who doesn't love engaging in eating prop bets with your friends? Stonie saw that former Colts punter Pat McAfee attempted to win $3,500 in a McDonald's 50,000 calories eating challenge. Stonie obliterated the challenge in under nine minutes after he devoured four Double Quarter Pounders with cheese, two large fries, 30 nuggets, and four diet cokes.
Who doesn't love cupcakes? How about 125 cupcakes? Stonie vacuumed up 12,000 calories worth of cupcakes with sprinkles included. He had so many cupcakes, he could not fit all 125 within the camera frame.
Two years ago, Stonie's followers were treated with "Matt Stonie vs Massive Slice of Pizza", which recently passed 38 million views. He cut out a traditional NYC slice out of a 28-inch pizza. It took less than nine minutes before the giant slice vanished.